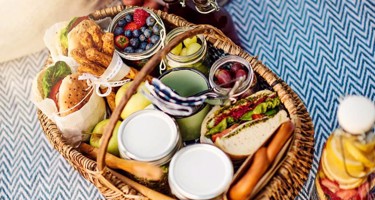 Make the most of those hazy summer days – or even just the mildly sunny ones – with a Great British picnic. Scoop up the kids, text your friends and head out of the door with hampers overflowing. To truly put the cherry on top of your al fresco afternoon, here are our 10 best picnic ideas.
Don't forget:
Extra cutlery (serving spoons, butter knife)
Bottle opener
Corkscrew
Chopping board
Napkins
Water
Portable speakers
Bug spray
Sun cream
1. Make it cosy with blankets and cushions
Whether you're heading into the countryside or planning a picnic in the park, create the ultimate picnic spot with loads of thick, fluffy blankets and cushions – and take beanbags or camping chairs for next-level lounging.
This gives you all plenty of space to relax and enjoy yourselves, whether you're stretching out for a post-picnic nap, helping the kids break off to create their own blanket play area, or just chatting for hours until the sun goes down.
Top tip: Take something waterproof to lay underneath your blankets, so they don't get soggy if the grass is fresh. Bin bags are a DIY option, but you can also buy underlay or blankets fitted with a waterproof lining.
2. Serve your food in jam jars
Whip up perfectly-sized portions for each picnic guest with jam jars. Screw on the lid for easy transportation and simply serve with a spoon for easy feasting – no plates required. From crunchy layered salads to Eton mess, there's something utterly charming about serving picnic food this way.
3. Tie your sandwiches with string
The secret to top-notch picnic sandwiches? Tie them up with string. With this trick up your sleeve, you can say goodbye to limp white bread and hello to crusty, gourmet baguettes stuffed full of delicious meat, cheese, salad and sauces!
If things are getting messy in the sandwich department, wrap a piece of baking parchment around your sarnie to keep all the good stuff in.
Looking for more delicious food ideas? Check out our recipe for the perfect picnic quiche.
4. Make double use of your cool box
A cool box is essential for storing delicious drinks, fresh fruit and other picnic bits. But there's even more they can offer too. Throw a table cloth over your box and – ta-da! – you've got yourself a table.
This is especially handy when you're picnicking with little ones, who are (let's be honest) a bit hit and miss when it comes to balancing food on their knees...
5. Perfect the drinks menu
Tap into your inner barista, put your mixology to the test and load up your cool box with refreshing bevvies (as well as plenty of water).
Here are some of our favourites:
Super-frothy milkshakes – Mix those babies up in the blender for off-the-scale frothiness. Grown-ups could have milkshakes with a kick too.
Iced latte – Brew your coffee earlier, leaving plenty of time for it to cool before the picnic – why not check out our ultimate latte recipe for size?
Two-ingredient cocktails – Aperol spritz, gin fizz, bellini and Pimm's to name just a few
Coke float – put ice cream in the top of a glass of cola for ultimate summery indulgence
Super smoothies – brighten up your afternoon with a fruit-filled delicious smoothie. Try our multi-coloured unicorn smoothie, packed full of fruit!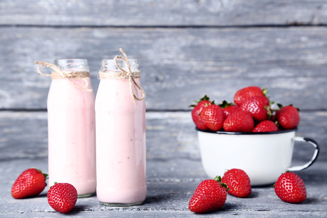 6. Have a sports day
Let off some steam after your banquet with retro races and a healthy dose of competition. Take some string or markers for the start and finish line, ensure you have a timer to hand, and you can even award stickers or mini-trophies for the champions.
Here are our top five sports-day races to guarantee some hilarity when you picnic in the park:
Skipping race
Potato-and-spoon race (less messy than eggs)
Sack race
Wheelbarrow race (you don't need any kit for this one!)
3-legged race
7. Take some games for downtime
So you've put your all into sports day – and now you're ready for forty winks, or at least a bit of a breather. Board games are a great way to keep your group entertained while you enjoy a bit of peace and quiet.
Choose games with bigger pieces that are harder to lose, like chess, drafts and backgammon. You could also whip out the cards for a simple game of snap.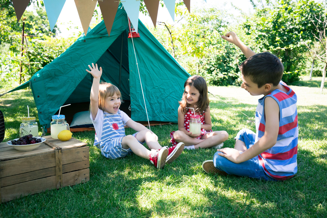 8. Serve afternoon tea
At about four o'clock, why not settle down for picnic part two? It's time for a spot of afternoon tea!
Before you leave the house, fill up a flask with boiling water and seal. Pop it in your basket, along with some tea bags and delicious Arla Cravendale milk, and enjoy a comforting brew as the afternoon sunshine fades. For the quintessentially British touch, bake some scones and serve them up with sweet strawberry jam and thick, gloopy cream.
9. Get creative with arts and crafts
These are some light-hearted, creative activities that everybody can enjoy on a picnic – from tiny tots to granny and gramps:
Five-minute portraits: Hand out notebooks and crayons, set the timer and draw the person opposite you. Hey presto – everyone comes home with a memento of the day.
Rubbings: Wax crayons at the ready! The great outdoors is perfect for finding interesting surfaces and textures and transferring them onto paper.
The A-Z of nature: Team up in pairs and go on a nature adventure, hunting down something beginning with each letter of the alphabet and snapping a photograph. Why not raise the stakes and make it a race to the finish?
10. Leave no trace
We all want to enjoy picnicking in beautiful British surroundings forever – so remember to take some rubbish bags with you to clear up after the fun is done.
To help reduce your picnic waste, here are some eco-friendly swaps you could try:
Take reusable plates, cutlery and cups
Shop locally for your picnic feast
Serve all food in reusable containers, including crisps and hummus, to reduce waste
Take all leftovers home, no matter how small
Use fabric napkins, instead of paper ones, and pop them in the washing machine later
Make sure everyone takes their own reusable water bottle, instead of buying single-use plastic
Want a straw? Go for paper, metal, bamboo or another eco-friendly option, instead of plastic.
With these picnic ideas to hand, you can throw an al fresco feast like no other.