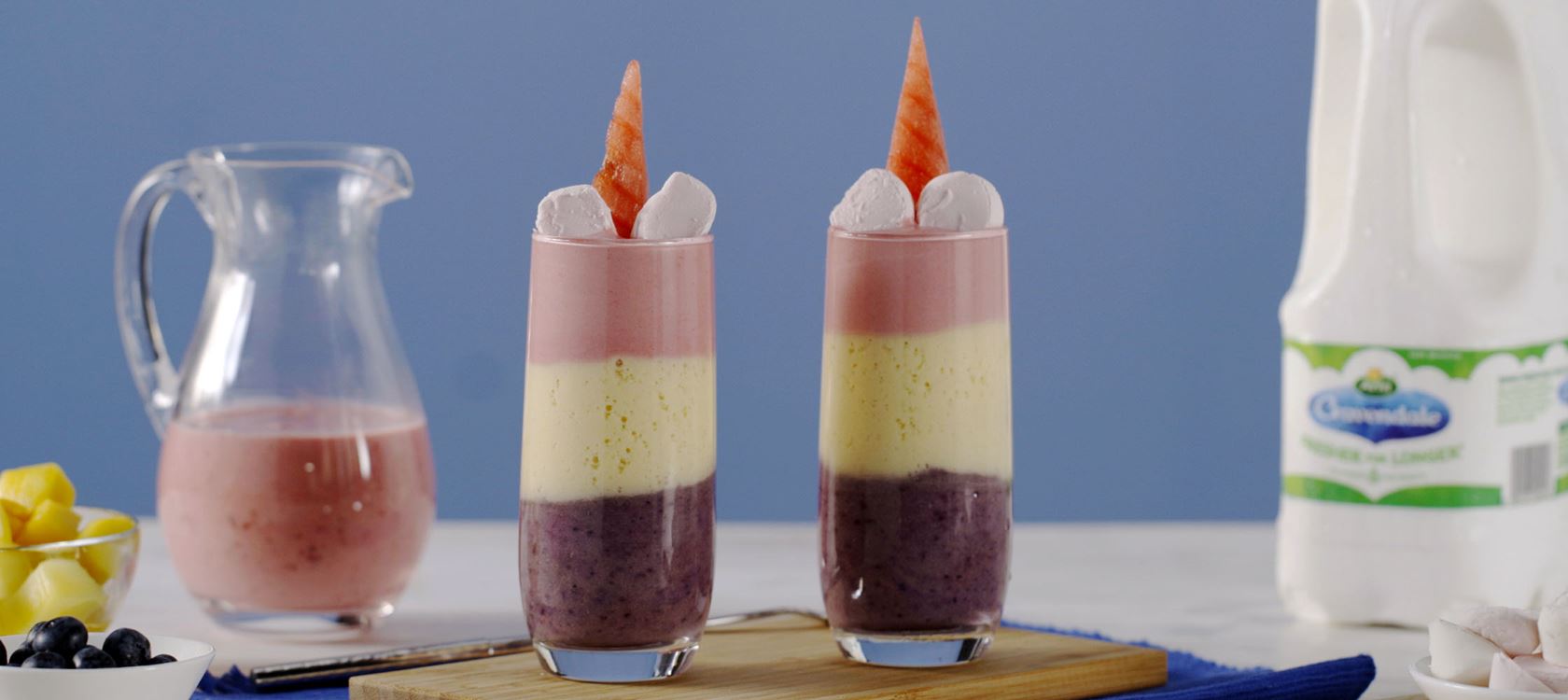 Multi-coloured unicorn smoothie
Get creative with our delicious multi-coloured unicorn smoothie recipe.
Ingredients
3 Bananas
100 g Frozen Blueberries or Blackberries
100 g Frozen Mango
100 g Frozen Raspberries or Strawberries
375 ml Arla Cravendale Milk
375 g Vanilla Yogurt
Instructions
Instructions
Blend 1 banana, the frozen blueberries or blackberries, 125ml Cravendale milk and 125ml of yogurt together until smooth. Pour into the bottom of 4 glasses.

Rinse out the blender. Take another banana, the frozen mango, 125ml Cravendale milk, 125g yogurt and blend until smooth. Pour on top of the purple layer in the glasses.

Rinse out the blender again, and then combine the remaining Cravendale milk, yogurt, banana and strawberries or raspberries. Blitz until smooth then pour this final layer into the glasses.

Using a skewer, swirl the layers slightly at the edge of each glass. Sprinkle with chia seeds and serve up your colorful unicorn smoothie.
Print