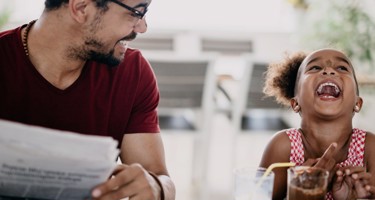 Getting the kids to school on time can often feel like a battle. The refusal to get up, the constant questions of 'why this?' and 'where's that?' and the snail-pace speed in which they get ready. Breakfast can be one of the biggest struggles. From the kids who flat-out refuse to eat, to the ones who don't sit still long enough to finish a meal, breakfast time can feel like a losing battle. Try these breakfast hacks – they might just ease the morning struggle, while giving your kids the fuel they need for the day ahead.
Prepare the night before
If you can grab five minutes the night before, have a go at prepping breakfast.
Overnight oats are incredibly simple and both super healthy and requires no cooking – win-win! Plus, all you need is half a cup of loose oats and a half a cup of your favourite Arla Cravendale milk and any additional toppings for that added flavour. A tablespoon of chia seeds adds a bit of thickness, and goodness too.
Simply mix your ingredients together, seal the top of the container and place in the fridge overnight. Then, when the morning arrives, add your child's favourite toppings and pass them the spoon, for digging in.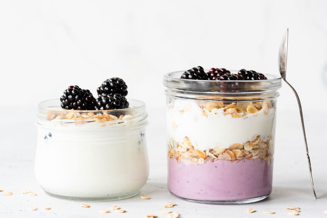 Make batches
Get ahead of the game by batch cooking on Sunday afternoon.
Pancake muffins are easy to bake and super versatile. From sweet to savoury there's no limit of ingredients you can add to the batter.
To create your muffin masterpieces, make the pancake batter like normal, with eggs, milk and flour, but instead of the pan, prep the oven.
Fill up a muffin tin with batter, then get the kids involved in choosing their toppings. Have a mix of healthy fruits, irresistible chocolate chips and nuts. This way, every day brings a new muffin flavour – which might just keep so breakfast boredom at bay!
Granola is a make-ahead saviour too, perfect for breakfast with plenty of Arla Cravendale. Check out our recipe for the best ever granola.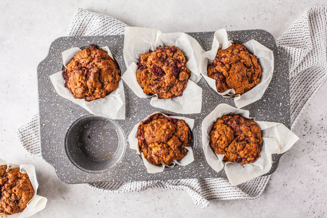 Keep a back-up in the freezer
Kids are unpredictable when it comes to grub. A meal they adored the day before can soon become their worst nightmare. Having a back-up in the freezer is always a good idea.
Frozen cereal lollies might just be your new favourite breakfast. Most kids can't turn down an ice lolly, and these are healthy and easy-to-make too.
To make this frozen goodie, all you need is whole milk and their go-to cereal. Leave the cereal in a bowl of Arla Cravendale for 10-15 minutes to soak up the flavour. Then, gently hand blend the mix until there are no big chunks. Pour the mix into a lolly mould and freeze overnight for a grab-and-go breakfast.
Smoothie saviours
With just a handful of ingredients and a blender, you can create a deliciously healthy smoothie in minutes.
Once you've mastered the art of smoothie making, mix up your ingredients and you might just sneak an extra portion of fruit and vegetables into your children's diet. Check out our super cute unicorn smoothie – surprisingly full of delicious fruit.
Make a meal in minutes
Sometimes, its not just about getting out the house and dropping the kids off at school on time. Sitting down and having a family breakfast is a great way to start the day and spend some quality time together – and that doesn't mean making a full English fry up.
Scrambled eggs on toast is a simple and tasty dish loved by the whole family. And, you can make this dish using only a microwave and a toaster.
Mix your eggs and milk as normal, then, instead of pouring it into the frying pan, pop the mix into a microwavable container. It only needs 2 minutes in the microwave – with a quick stir half-way through. Sprinkle a bit of seasoning and serve on toast for the whole family.
With these handy hacks in your back pocket, you might win the battle for breakfast after all. But if not, at least you'll have something tasty to tuck into yourself.