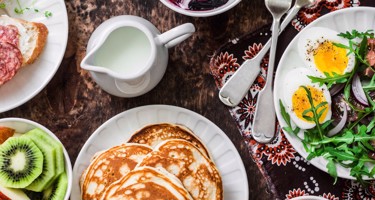 Below are our top ideas for serving up:
Breakfast with the family – maybe on Mother's Day, or Easter Sunday.
Brunch with friends – for a good catch up.
Special occasion breakfasts – like hen dos or birthdays!
Relaxing with the family
Keeping it simple is often the best strategy for a busy family. In between stopping the kids arguing or throwing croissants at each other, brew a big pot of tea with a cold jug of your favourite Arla Cravendale milk on the side. At the very least, it'll mean you can watch the chaos unfold with a warm brew in your hand.
If you fancy a challenge and want to go all out, lay out a selection of breakfast items so they can help themselves to fruit and pastries before the main event – perfect pancakes.
For your pancake batter (12 pancakes) all you need is:
100g plain flour (100g)
300ml Arla Cravendale milk (300ml)
2 large eggs
Mix all the ingredients together with a whisk – you can even do this the night before so you're ready to go first thing.
Melt some butter or oil in a medium frying pan and then get cooking. One minute on each side is all it takes for pancakes. Simply pop them in the oven as you go along to keep them warm or dole them out to hungry kids as and when they're ready.
Toppings? Lemon wedges and sugar is always a classic, but peanut butter, banana, chocolate are all strong contenders too. Take inspiration from the Canadians and go for maple syrup and bacon – a surprisingly tasty pairing.
Brunching basics
Having friends over is all about enjoying delicious food and drink, so what better way to catch up than over a trendy brunch? Hosting a homemade brunch is when it's time to pull out the big guns and bring out a few of the more speciality dishes to really impress.
You can make all your brunch favourites, like eggs royale, eggs benedict and a classic avocado on toast at home.
The key to all of these dishes? The elusive poached egg. Here's how to poach an egg at home:
Crack your egg gently into a mug, small bowl or ramekin.
Bring a pan of hot water to a rolling simmer.
Add a dash of vinegar (white vinegar is best).
Using a large spoon, create a whirlpool with the water in the pan.
Pour the egg into the middle of the whirlpool.
Cook for 3-4 minutes.
Remove with a slotted spoon and drain before serving.
Keep your guests entertained with a fresh pot of tea, chilled fresh orange and coffees while you're cooking up a storm in the kitchen.
Serve your eggs with smashed avocado (simply mash up avocado with a squeeze of lime) on a slice of sourdough and sprinkle some chilli flakes on top for an Instagram worthy breakfast.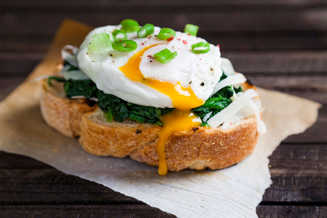 Weekends away
From hen parties to birthdays and weekends away in the countryside, a breakfast spread is a great way to toast the weekend – and prepare for the week ahead.
Setting up a serve yourself style breakfast bar is a great way to keep big groups happy and means people can help themselves to bits and bobs of whatever they fancy – whenever they wake up!
For something a little different, why not try bubble tea? You'll need:
Tapioca pearls (get them online or at an Asian supermarket)
Breakfast tea bags
Ice cubes
Honey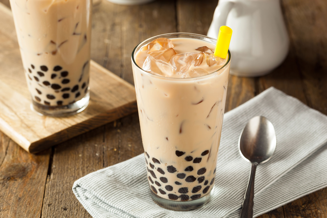 First off, brew your tea – a teabag per person is plenty. The tea needs to cool down to room temperature so popping it in the fridge will speed things up.
Cook the tapioca pearls according to instructions – once they're cooked, they'll float to the top of your pan. Drain the pearls, then rinse them under cold water.
Divide the pearls into tall glasses, top with the tea and add a couple of ice cubes to each glass. If you're serving a crowd, have a jug of Arla Cravendale and honey to hand so everyone can personalise their bubble tea – adding milk and a little bit of sweetness.
When it comes to the food, a mix of full English breakfast basics, fresh fruit and piles of toast makes for a great combo. Bacon sandwiches with avocado anyone?