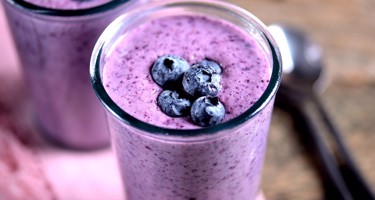 Summer means long days in the sunshine, family BBQs in the garden and keeping the kids entertained for six wonderful weeks. Be ready for fun-filled days at home with our range of easy-to-prepare iced treats.
Milk lollies
Making milk lollies is tons of fun, and the end result tastes pretty great too. The best thing about them is you don't need a freezer full of ingredients, so you can whip up a batch as soon as the sun peeks out from those clouds. Follow these simple steps to enjoy refreshing milk lollies in no time:
Cut up 2 bananas and 150g of strawberries
Place in a blender along with 200ml of semi-skimmed Arla Cravendale
Pour the mixture into lolly moulds and freeze for a couple of hours
When the lollies are firming up but not totally frozen they're almost ready
Push a wooden lollipop stick into each mould and enjoy.
Top tip: save a few in the freezer so you have a sweet treat ready for when the craving hits you!
Iced coffees
There's nothing quite like an iced coffee to boost your mood and give you an extra burst of energy. Whether you're a fan of a creamy iced latte or prefer a chocolate-topped iced cappuccino, with just a few simple ingredients you can create an iced version of your favourite caffeine hit in a few moments. All you need is:
a blender
a tall glass with ice
chilled Arla Cravendale milk of your choice
your favourite coffee
a dash of maple syrup (optional for added sweetness!)
Simply make a cup of your favourite coffee and leave it to cool. Then pour into a tall glass filled with crushed ice (that's where the blender comes in handy!) Instead of using water to make your coffee, use cold milk for a fresh, smooth taste.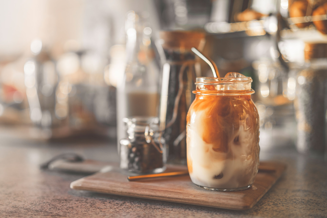 Homemade milk ice cream
The ultimate summer treat, and nostalgic to boot, nothing tastes better than a delicious bowl of homemade ice cream. While it might seem more suited to a chef, ice cream is nice and easy to make. Take a look at our homemade vanilla ice cream recipe below for a step-by-step guide.
Here's what you'll need to get started:
How to make it:
Stir your milk, sugar and vanilla extract together in a bowl.
Pour the mixture into a freezer-safe dish. It's usually a good idea to make room for this in the freezer before you start as your dish needs to lay flat. Ask yourself, do you really need three packets of peas?
Check the mixture every few hours and give it a stir each time.
Once it starts to firm up, leave the mixture to set for at least 8 hours. Now comes the fun part. Enjoy your ice cream as it comes, or go wild with your favourite sauces, fruit and sprinkles. From crushed peanuts, to chocolate syrup and fresh strawberries, why not set up a sprinkle station for every family member to create their dream ice cream?
Top tip: Making your homemade ice cream with milk rather than cream makes it much healthier than any shop-bought alternatives – and it tastes just as delicious.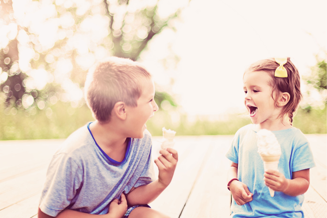 Summertime smoothies
From mango and pineapple to a berry blast, iced smoothies are fruity, refreshing and perfect for cooling off, while topping up your vitamin intake. Whether you love the taste of something smooth and creamy like a coconut and blueberry concoction, or prefer tangy, zestier flavours, there are endless types of iced smoothies you can make. All you need to do is follow these simple steps:
Slice your favourite fruits or buy a frozen pack
Pop them in a blender along with 200ml of your favourite chilled Arla Cravendale and a teaspoon of honey
Blend until smooth
Fill a tall glass with ice
Pour in the smoothie and enjoy in the sunshine.
For even more smoothie inspiration, try our adorable unicorn smoothie.
Chocolate covered banana pops
Anyone who loves a banana split will be a huge fan of these frozen, chocolate-covered banana pops. Sweet, delicious and drizzled in chocolate, these fruity alternatives to iced lollies make the perfect quick and easy dessert – and they count towards your five a day!
Chop 4 bananas in half horizontally
Pop them on a tray and freeze for 3-4 hours
Melt 150g of chocolate in a bowl (dark, white or milk depending on your preference)
Place a lollipop stick into each of the bananas
Prepare a tray with waxed paper
Dip each banana lolly into the chocolate mixture, roll in chopped mixed nuts or hundreds and thousands, then place on the tray to set.
Enjoy the banana-chocolatey goodness!