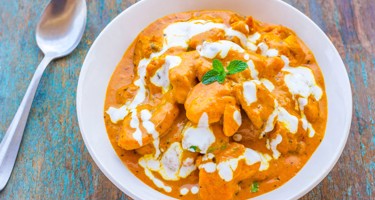 Discover some of the finest flavours and most tantalising textures with this pick of some of our favourite yogurt-based marinades from across the globe.
Using yogurt in marinades may sound a little out of place, but it has been a staple part of many cuisines around the world for centuries – if not longer. From curry with yogurt-based sides in India to flavoursome, aromatic kebabs in the Middle East, using dairy in marinades is a trend starting to spread across the world, even becoming a staple of Western barbecues.
Yogurt marinades not only add an extra taste and texture compared to common vinegar and citrus-based options, they also help to tenderise the meat to give your dishes a wonderful, melt-in-the-mouth quality.
Discover some of the best ways of cooking with yogurt from around the globe with our pick of the tastiest yogurt marinades.
Tandoori yogurt marinade
Yogurt is a common ingredient in Indian cooking – as it provides a much cooler accompaniment to a lot of the chilli and spices used as staples in the kitchen. This is especially true for a tandoori yogurt marinade, which combines garlic, ginger, chilli powder, cumin, turmeric and garam masala with low-fat Greek yogurt or skyr.
Unlike a lot of yogurt marinades, it isn't just for marinating meats either. Soak some tofu in it for a few hours and you can enjoy a healthy and delicious vegetarian tandoori dish. Serve with a tomato and onion salad for added cooling flavours.
Greek chicken marinade
As the country that gave birth to one of the most popular types of natural yogurt, Greek cuisine is full of examples of yogurt being used other than as a dessert. From tzatziki to a topping drizzled on kebabs, the sour taste complements savoury dishes well, which is why it helps make a great marinade.
Greek chicken marinade¹ utilises the core flavours of Greece in an incredibly simple recipe. All you need is a tub of Greek yogurt or skyr, a lemon (for zest and juice), olive oil, minced garlic, oregano, salt and pepper. Use half the marinade for soaking and the rest for basting to enhance the taste.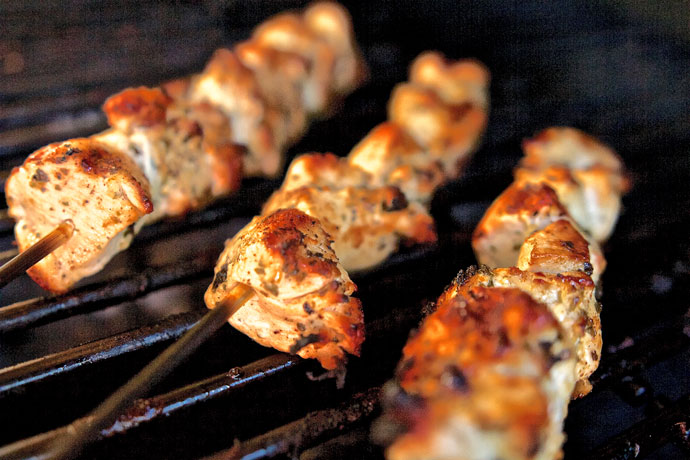 Turkish chicken kebabs marinade
A lot of overlap with the cuisines of neighbouring countries means variations of the above Greek yogurt marinade and others can be found in Turkey. As such, the core ingredients of many Turkish chicken kebab recipes revolve around Greek yogurt, olive oil, garlic, salt and pepper.
However, the addition of tomato paste, Aleppo pepper and red wine vinegar introduces a sweeter taste that also adds to the smokiness when you fire up the barbecue. These can be put under the grill, but on a nice summer's day you'll get the best aromas and flavours from cooking al fresco.
Persian marinated fish
Away from the standard chicken yogurt marinades, there are plenty that are suitable for coating fish from a similar part of the world. These are an excellent way to add an enticing flavour to some otherwise bland, firm white fish such as halibut.
Hailing from a Persian kitchen², combine a base of Greek yogurt with herbs and spices including turmeric, cumin, ginger, garlic, coriander and dill, with lime juice for the acidity and slightly tangy taste. This is often served with some herby rice and cacik sauce (made from Greek yogurt, cucumber, dill and garlic – similar to tzatziki).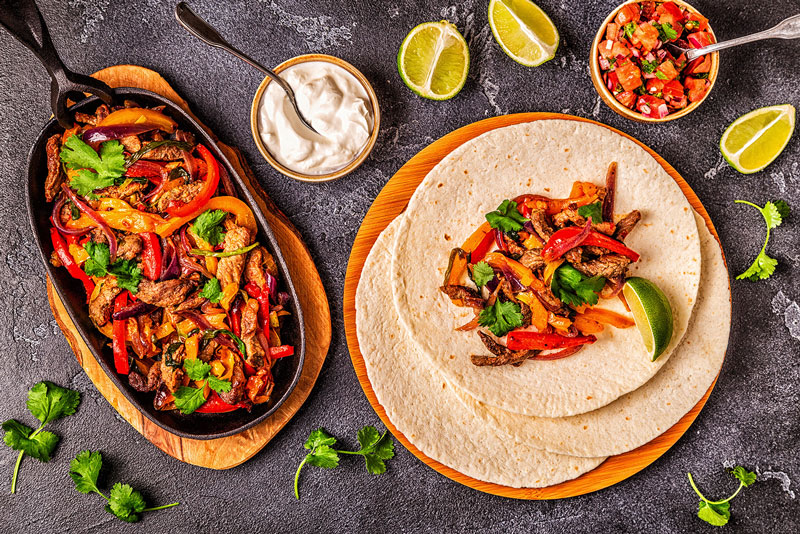 Nordic flank steak fajitas
Cultures collide as Mexican fajitas meet Nordic tastes with skyr yogurt marinades. Spices and tortillas with peppers and onions provide the Mexican edge, while herbs, flank steak and tangy yogurt gives this dish more of a Nordic vibe.
Mix skyr with garlic, spices and lime juice before covering a flank steak and leaving for an hour at room temperature. Then grill for five minutes on both sides and serve in a tortilla with fried onions and peppers. Layer the remaining skyr mixed with chipotle powder and lime juice on top for a fantastic topping.
Butter chicken
Butter chicken (sometimes known as Makhani) is an incredibly popular curry made with yogurt, found in pretty much every Indian restaurant around the globe. What's more, it's really easy to make. It's also one of the milder dishes from Indian cuisine and simple to edit if you want to add a little more or less spice.
For the marinade, mix natural yogurt with garam masala, chilli powder, ginger, garlic, olive oil and melted butter. This creates the creamy, tender chicken base. The sauce itself is a tomato-based one that uses some of the same spices with a bit of honey for sweetness too.
Yogurt and grain mustard BBQ marinade
Over in the US, cooking with yogurt is emerging as a great way to marinade meats before throwing them on the barbecue. This simple but effective recipe for cooking with yogurt uses just four ingredients³:
Whole milk yogurt
Mustard vinaigrette
English wholegrain mustard
Lemon juice
These are all combined and then used to coat whatever meat you desire (or try tofu for a vegetarian option). Once they've marinated for a few hours, cook on the barbecue and serve with a salad or rice for a more natural accompaniment.
There are many more yogurt marinades used around the world, but for a good starting point and inspiration, these are just a few of our flavourful favourites.
Article References: