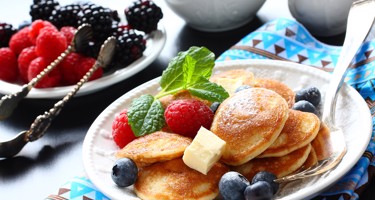 Enjoy an easy and nutritious start to the day. Remain fuelled until lunch with our top 10 healthy and simple breakfast recipes from around the world.
Breakfast is the most important meal of the day, and while there's sometimes nothing better than a bowl of cornflakes with cold milk, there are times when this just doesn't cut it. It may well be a quick breakfast - and it's far from the unhealthiest option - but for something that's really going to set you up for the day ahead, there are far better options that can leave you feeling refuelled and refreshed for the challenges you might face.
From freshly-picked fruits with a splash of creamy natural yogurt to innovative uses of bread, eggs and other protein sources, you can find interesting and easy breakfast ideas to mix it up every day. Why not take inspiration from around the world and get a taste for something different, too? Here, we look at some global inspiration for a quick and fulfilling morning meal. Plan a healthy start to every day with these nutritious yet simple breakfast recipes from all over the world.
1. Avocado Tartine
Avocado is one of the world's most celebrated and diverse food trends, but before it hit the mainstream, it was best known as the topping for French tartines. This quick breakfast involves cutting and toasting a baguette, while mashing one small avocado, a pinch of cayenne pepper and a squeeze of lemon. Served on two slices, it's a wonderfully delicious start to your day that's completely on trend.
For a little twist, you can even use wholemeal bread to help increase your fibre intake.
2. Kheer Oatmeal
Kheer is a traditional Indian dish that's often eaten as part of a healthy breakfast when made with oats, or a dessert when made with rice. Use skimmed milk, boiling with oats and then cooking on a low heat until they are tender. Add in cardamom, saffron and your choice of dried fruits (raisins, berries, dates etc.) for flavour, before topping with chopped nuts for a fruity, warming spin on overnight oats that makes for the perfect winter breakfast.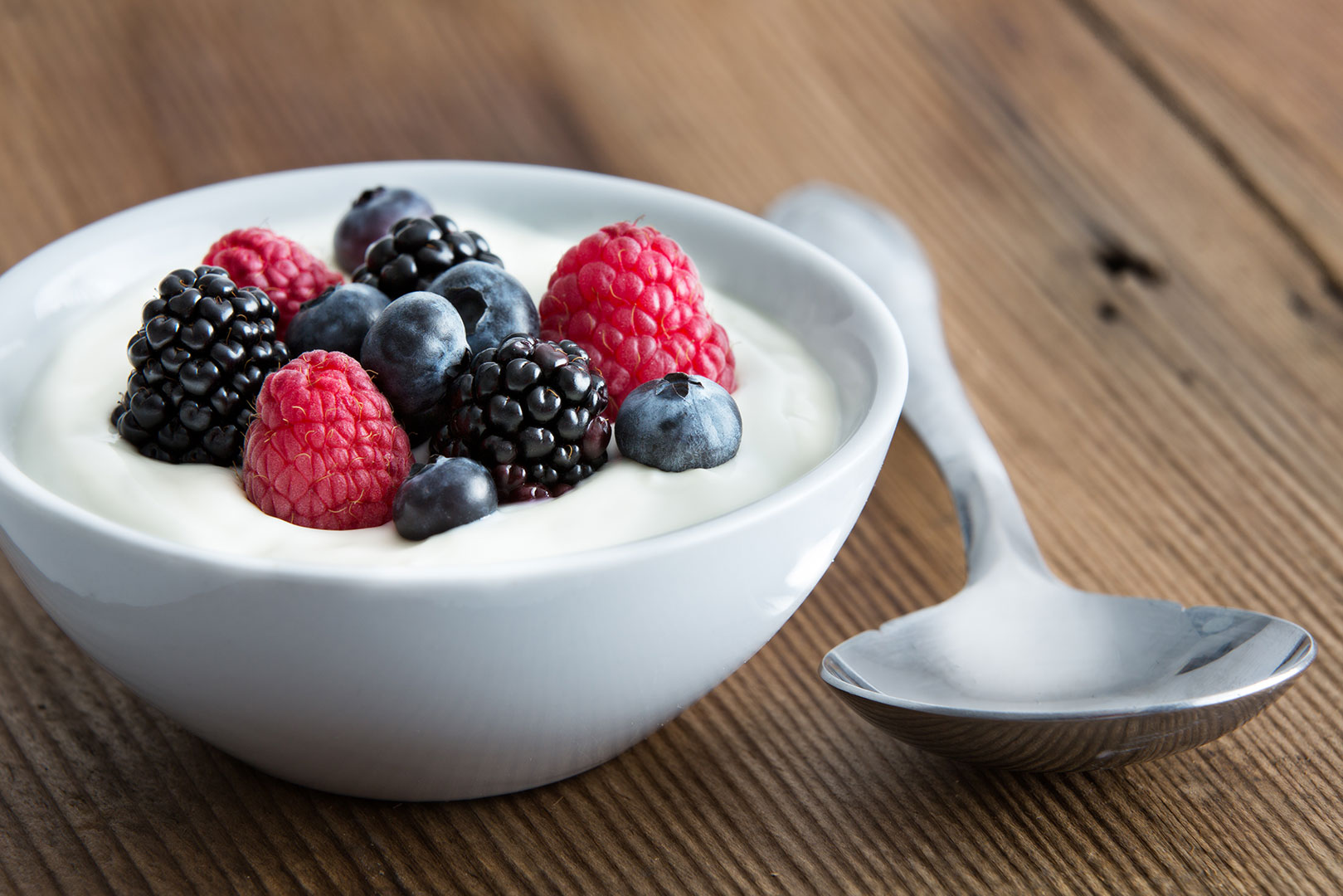 3. Yogurt and berries
Icelandic-style skyr is most commonly eaten as part of a high protein breakfast or snack on the go. The best thing about skyr as a breakfast ingredient is that you can change it up, adding real variety into your morning routine while also reaping the benefits of the goodness it contains, such as being high in protein. Serve skyr in a bowl topped with berries as a quick breakfast, or mixed in with a pot of oats, alongside warm toast, if you've got more time to prepare.
Made from skimmed milk, skyr is naturally fat-free, with a typical 150g serving containing around 16.5g of protein. Increase this further by topping with chopped nuts.
4. Shakshouka
In Israel, Shakshouka is a popular part of any healthy breakfast. It consists of poached eggs in a tomato and vegetable sauce, served with a salad comprised of finely chopped tomatoes, red onion, parsley, coriander, cucumbers and red or green peppers. It's a burst of colour and flavour that really brings your mornings to life.
5. Pan con tomate
Probably the easiest option when you're looking for quick and simple breakfast recipes is the Spanish classic pan con tomate. Sometimes eaten as a tapas dish, it's versatile enough to be regarded as a traditional breakfast too. It's simply lightly-toasted bread covered in a spread of tomatoes, garlic and olive oil – a real treat for the taste buds and a wonderful flavour of the continent to mix into your breakfast routine.
6. Japanese breakfast
For easy breakfast ideas that offer a great nutritional balance, Japanese cuisine provides some brilliant inspiration. A traditional Japanese breakfast consists of rice, vegetables, eggs, fish and soy products, with seasonal fruits on the side. As well as all the goodness of this delicious mix of flavours, the common accompaniment of green tea contains antioxidants.
7. Dutch pancakes
American pancakes are far from a healthy breakfast – high in both fat and sugar - so you'd be forgiven for thinking all pancakes are the same. However, traditional Dutch pancakes are usually much thinner and come drizzled in stroop, a dark syrup developed in the Netherlands that's made from boiled down fruit (usually apples or pears). Add a dollop of skyr to give your pancakes a new delicious twist.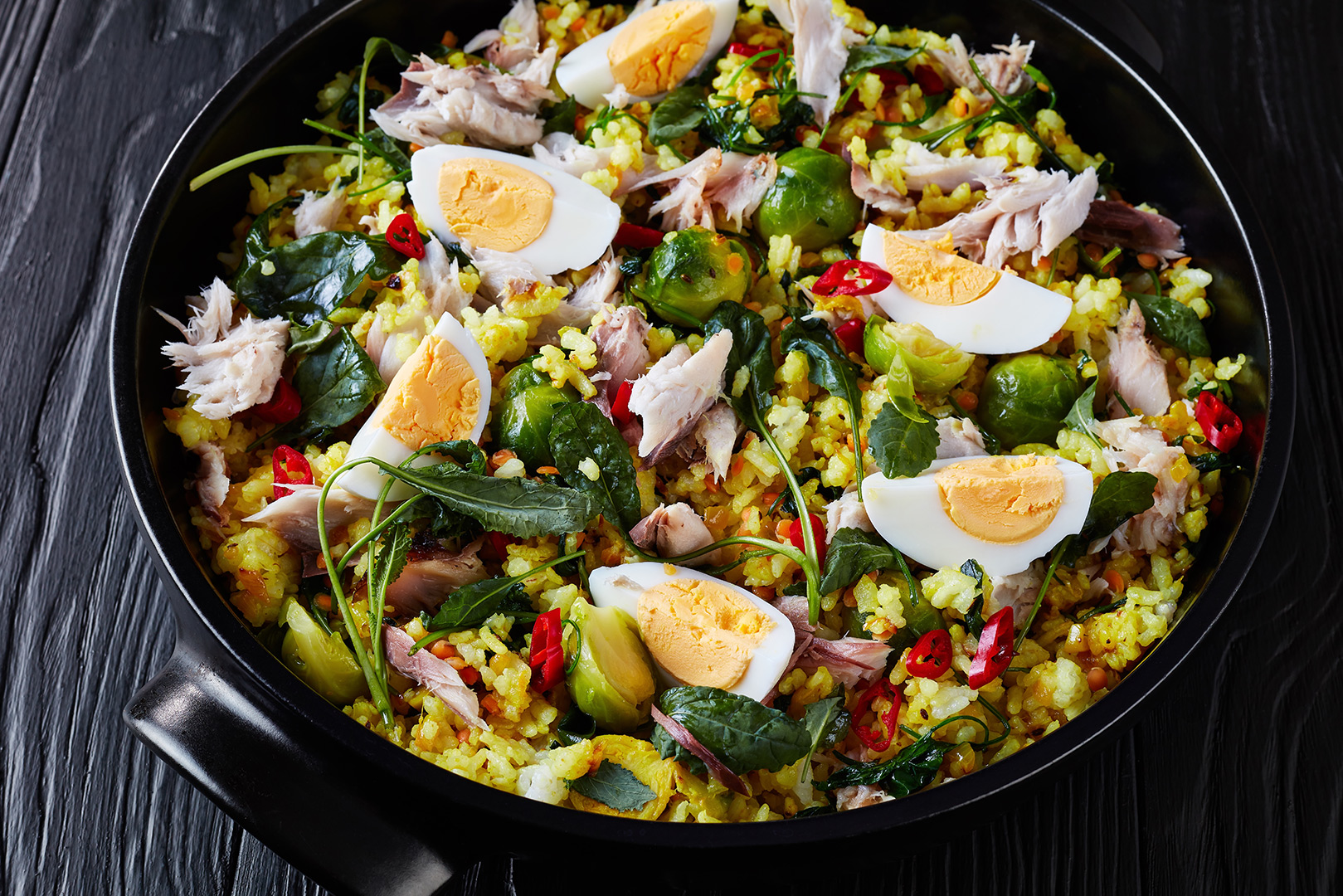 8. Kedgeree
Originating in India, but more often associated with Scotland, this fishy dish has long been a favourite breakfast north of the border. Basmati rice is cooked with haddock, curry powder, various other seasonings and boiled eggs to create this fantastic flavour punch.
For something a little different, you can even customise the recipe by adding spinach, tomatoes or other little hints of greenery to up the nutrition levels.
9. Chilaquiles
A Mexican classic, chilaquiles are corn tortillas layered with salsa, scrambled or fried egg, topped with cheese and served with beans. If that's not enough of a high protein breakfast, then chicken or bacon can be added too. Salsa is poured over the tortillas with the cheese and egg on top.
Recipes vary, with some using lentils to create a vegetarian option that packs just as much flavour.
10. Hawaiian breakfast
Hot Hawaiian mornings become a lot more refreshing with a healthy breakfast. A strong fruit base helps hydrate and increase your vitamin, mineral and fibre intake, with lots of variety including oranges, grapes, pineapples, coconut and more.
Usually accompanied by a toasted bagel (wholemeal offers more fibre and lower sugar levels) and cream cheese. Alternatively, try Arla skyr spread over your bagel as a healthier option.
Take inspiration from these healthy and easy breakfast ideas from around the world to help fuel your day the right way and give your wellness a kick start with skyr.