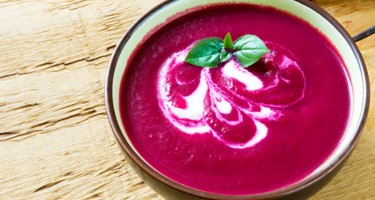 From brilliant breakfasts to dinner delights, discover the basics of cooking healthily with Arla Skyr, from top tips to easy recipes.
Yogurt has long been a staple favourite of the breakfast table, largely thanks to its creamy flavour, filling nature and naturally present nutrients.* It's a hugely versatile ingredient that blends seamlessly with fruit, granola or oats – and it's this versatility that means yogurt can be more than just a breakfast or snack.
Cooking with yogurt such as Arla Skyr is a fantastic way to add new textures and flavours to your meals, whether you're cooling down a spicy favourite or thickening up a dish with a dollop of yogurt. It can take a little bit of practice to get right but cooking with yogurt can be a fun way to mix it up in the kitchen and create tasty new flavours aplenty.
*naturally high in protein
Cooking with yogurt: Do's and Don'ts
Yogurt is a diverse and flavoursome ingredient that can be used in both savoury and sweet dishes. Its naturally balanced flavours make for a great base, or it can be the perfect soothing side for a curry or bean chilli. When it comes to cooking with yogurt, there are a few simple tips to keep in mind:
Do
Use the right kind of yogurt in the right situation. Natural yogurt works well as a milk alternative in some curry dishes, for example, while thicker yogurts like Arla Skyr can be tasty, healthier alternatives to sour cream thanks to their tangy flavour.
Be mindful of temperature. The longer you leave yogurt out of the fridge, the thinner it'll get.
Be mindful of your diet and wellness. Some diets recommend eating low-fat foods, in which case Icelandic-style Arla Skyr can be a fantastic option for your recipes.
Don't
Don't add everything at once. Mix your yogurt into sauces gradually, otherwise the milk proteins will separate from the whey, causing it to become watery and thin.
Don't get too carried away. Yogurt can be a delicious alternative to other dairy textures and flavours, but it won't always work.
Take care when using thick yogurts like Arla Skyr in baking. Remember, a dollop will go a long way, so try not to use too much. Thick yogurts can make delicious cakes, you may just have to bake them a little longer.
Don't use yogurt with aluminium cookware. The natural acidity in yogurt can break down the metal and give your dishes a strange taste.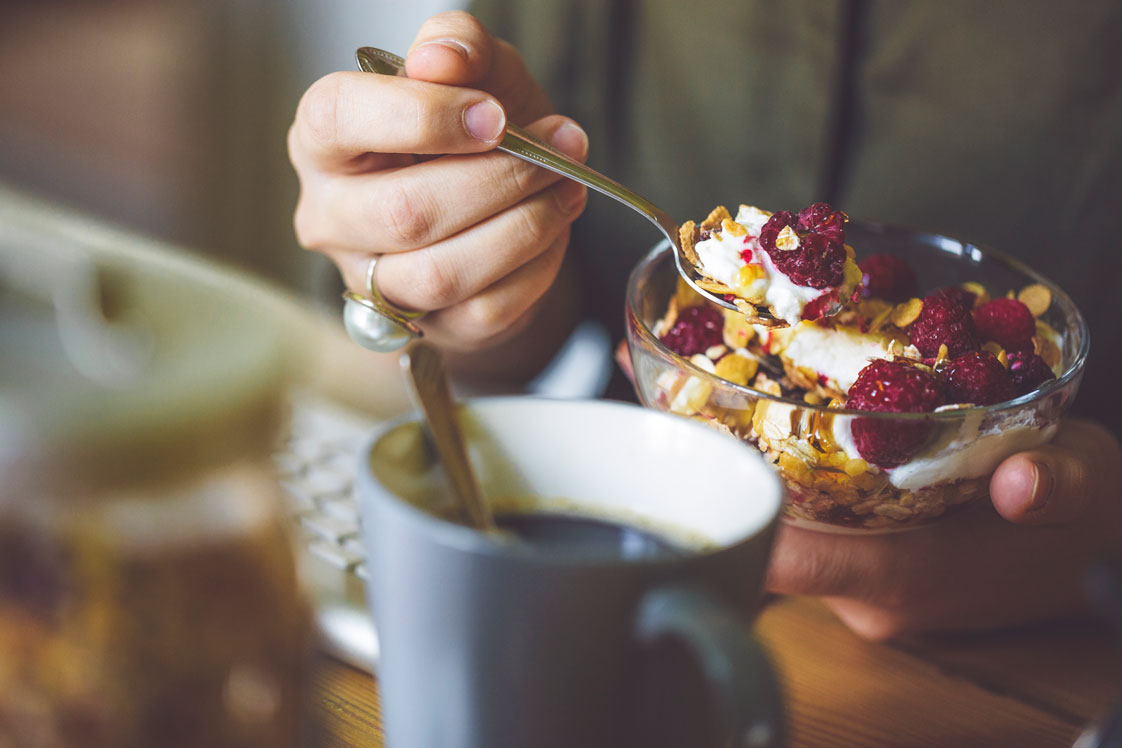 What can I use yogurt for?
Yogurt is fantastically diverse, so it can be used in a wide variety of different types of cooking. Some of our favourites include:
Breakfast bowls – Yogurt makes a great addition to your breakfast bowl. Fill up a mason jar with oats, berries and thick yogurt and store it in the fridge overnight for a healthy, filling breakfast you can enjoy on the go.
Switch up your salad dressings - Ditch the store-bought varieties and make your own lighter salad dressings by mixing yogurt, olive oil, herbs and spices.
Make your own marinades - Marinades are a great option for cooking with yogurt. The thickness helps soak up lots of delicious flavours, whilst natural bacteria within the yogurt helps to tenderise the meat.
Fill out your soups - Yogurt can add extra thickness and flavour to your lunch-break soup. A spoonful or two of Arla Skyr mixed into vegetable soups will create a sweeter, creamier taste.
Combine with your curries - Yogurt works well with curries, as the natural flavours help reduce the heat from fiery chilli and spices. Spoon natural yogurt in slowly to prevent the mixture from separating.
Strawberry Shortbread Frozen Yogurt
The great news is you don't need an ice cream maker to create this mouth-watering dessert. Follow these super simple steps for an easy yogurt-based treat:
Whizz up 400g of strawberries in a blender until smooth. Add 400g of condensed milk, a sprinkle of vanilla and 500g of yogurt and get blending – the thick texture of Arla Skyr works well in this recipe.
When the mixture is thickened, pour it into a large bowl and continue to whisk until fluffy. Add a few handfuls of roughly chopped strawberries.
Pour the combined mixture into a freeze-proof tray and sprinkle on a few handfuls of crushed shortbread biscuits. Place in the freezer for around five hours until solid.
Top Tip: This recipe works just as well with other delicious flavours. Experiment with other fruits, chocolates and more to discover your favourite homemade frozen yogurt!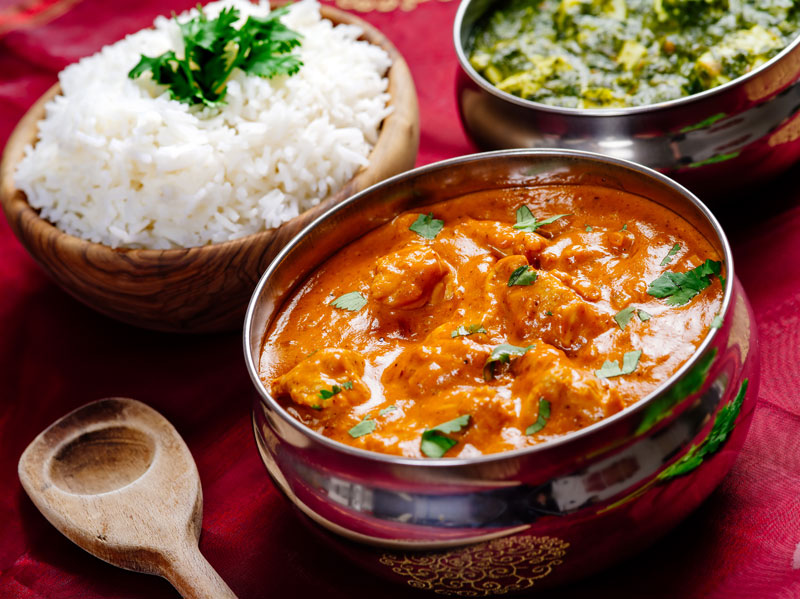 Easy Chicken Curry with Arla Skyr
Using Arla Skyr yogurt in this Indian-style meal lends the curry a rich texture and is a great choice for those looking for something a little milder:
Chop and fry a large onion until golden, add a sprinkle of chopped ginger and garlic, coriander, mustard seeds, cumin and garam masala.
Add your chicken to the pan and gently heat the meat in the spices for around ten minutes.
Add 300ml of boiled water, a vegetable stock cube and a cinnamon stick. Leave it all to simmer on a low heat for the next hour until the sauce begins to thicken.
Remove the cinnamon stick and take the pan off the heat.
Throw in a handful of sultanas and steadily spoon in 250g of rich Arla Skyr for an easy mid-week meal.
Yogurt is a naturally fantastic ingredient to bring into the kitchen, adding enticing flavours and exciting textures to a wide range of dishes. Enjoy experimenting and create delicious flavours for every meal with Arla Skyr natural yogurt.