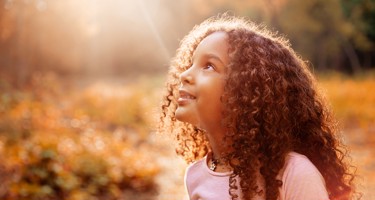 Find out about milk as part of children's diets and why it can be so important for getting essential nutrients, as well as what the alternatives are.
As sustainability and tackling climate change become more and more important in the future of our planet, many people are moving away from meat, dairy and other animal products to take up vegetarian or vegan diets, not only for themselves, but also their families too.
Having a full diet that provides complete nutrition is crucial to a child's development and wellbeing, so any dietary choices you make should always be carefully considered.
Do children need milk?
When it comes to milk intake, the NHS recommends that kids from one-year-olds upwards should be drinking about 350ml of cow's milk or foods made from milk a daya. The 350ml amount should give children a comprehensive contribution towards their healthy development for the day¹, providing vital nutrients like protein, calcium and iodine² along with vitamin B2, vitamin B12, potassium and phosphorous.
All of these elements come together to make milk one of the easiest – and delicious – methods of getting important nutrients into your children's diets.
Is a vegan diet bad for my child?
A vegan diet can be perfectly fine for a child, but it does require careful planning to ensure they're not losing out on important nutrients they need to help them grow.
The NHS doesn't condone or recommend against raising your child on a vegan diet, but they do state that including dietary supplements is essential to replace the lost nutrients from an eating regime without meat or dairy. They add that a child's vegan diet must always be carefully planned and monitored.
Will my child miss out on important nutrients on a vegan diet?
It's possible to get most of the nutrients your child needs from a varied and balanced vegan diet. It can just take some good planning and managing to make sure they get everything they need.
This means eating plenty of fruit and vegetables – at least 5 portions a day – and having meals based on starchy carbohydrates such as potatoes, pasta, and bread, choosing wholegrain varieties where possible. Beans, peas, lentils, and other pulses can provide sources of protein, as well as fibre, vitamins and minerals. With vegan diets, calcium, iron, and vitamin B12 can be harder to obtain, so be sure to include these when planning meals.
You should also include some dairy alternatives such as soya-based drinks and yogurts, but be sure to choose low fat, low sugar, and calcium-fortified versions where possible.
At Arla, we believe everyone should have a choice over their diet and that of their family. For those with a vegan diet, we're proud to offer our Jörd oat drink
For more information about why milk can be an important part of any diet, learn more from our blog here.