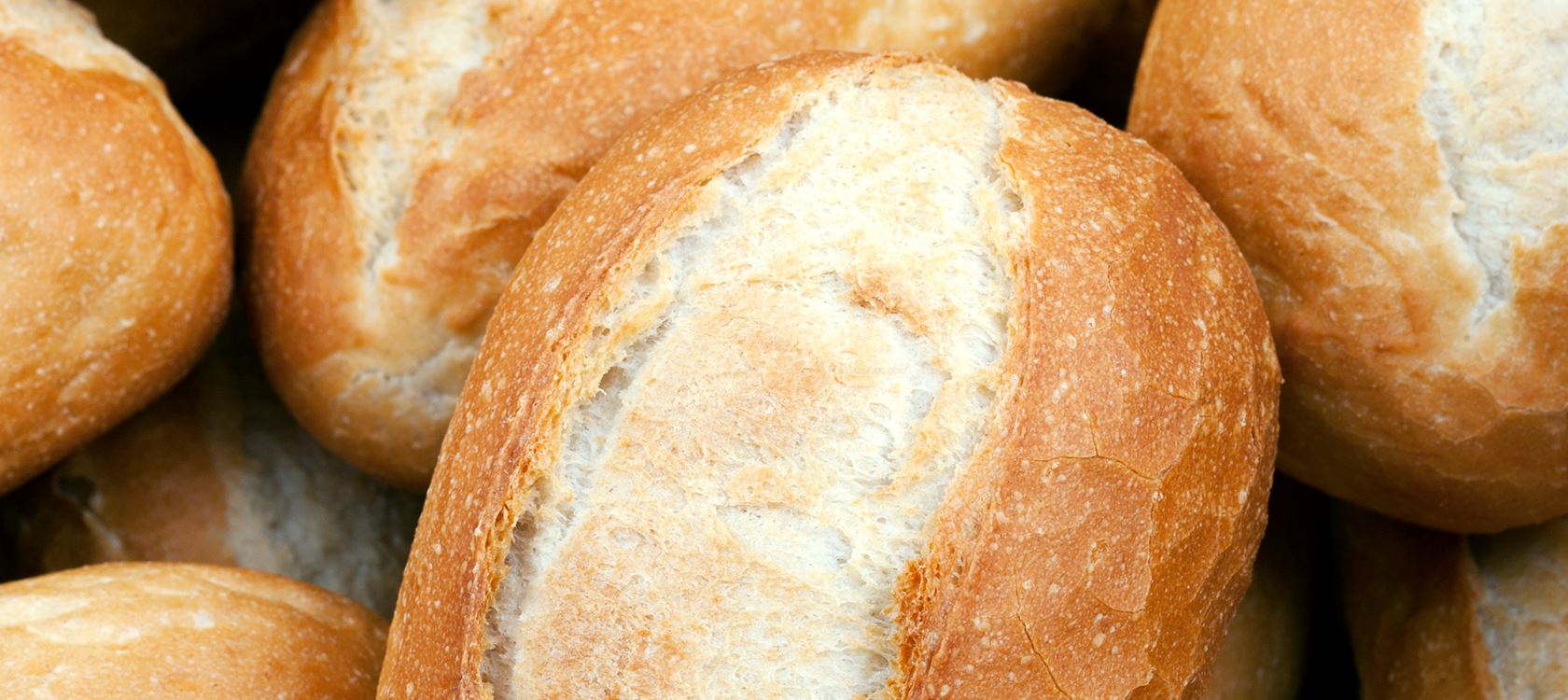 Is there anything better than the smell of freshly baked bread? Bake some crusty bread rolls with this lactose-free recipe.
Ingredients
500 g Bread Flour
7 g Yeast
1½ tbs Tsp Caster Sugar
2 tbs Tsp Salt
300 ml Warm Water
3 Tbsp Melted Lactofree Spreadable
5 g Bread Flour (For dusting)
Instructions
Instructions
Combine the flour, yeast, salt and caster sugar in a large bowl.
Make a well in the center of the flour in preparation for the wet ingredients.
Measure 300ml of luke warm water and add 3 tbsp of melted Lactofree Spreadable. Pour this into the well of flour and gradually mix the flour in until it forms a dough.
Place your smooth dough into a lightly oiled, covered bowl and leave to prove for an hour.
Once your hour prove has finished knock back the dough for a good 10 minutes, then roll into a long sausage shape and divide into 8 sections. Form these sections into small rounds and place on covered baking trays for another hour. Whilst proving preheat the oven to 220C/fan.
Cook your rolls in the oven for 10-15 minutes. Then transfer to a cooling rack, tapping the bottom of the rolls to check that they sound hollow. Cover with a clean tea towel when cooling. This will absorb the moisture from the heat coming of the rolls.
Sprinkle with the leftover flour and serve!
Print