At Arla we continue to juggle with the changes in demand for our dairy products. Whether it's through circuit breaks, national lockdowns or a tiered approach, we're adapting our ways of working to keep up with the changing amounts people are buying. And we'll keep on doing that to ensure that there is enough dairy in our fridges, whether we are eating at home, or in the pubs and restaurants when they are open.
It's not an easy feat though, with such variations in when we want big pack dairy for restaurants or smaller packs for home, we're trying to be as flexible as possible. To ensure we're getting as much milk, cheese and yogurt to where it needs to be, we sometimes need to change some of the products we are making, especially when a significant proportion of the UK is under significant coronavirus restrictions.
Reducing some of the types of products we make means less time at our sites changing over packaging and production lines. This means we can process a lot more milk overall. The current changes you might notice at the moment in shops are:
Fresh Milk: While some shops will continue to have 1 pint bottles of milk, there will be a reduction in the availability of these as we have stopped producing them until after Christmas. While we know smaller households may be disappointed by this, we can get significantly more milk out to shops if we do not produce these
Filtered Milk: We are temporarily stopping the production of our three litre bottles of Cravendale. Don't panic though, all other Cravendale pack sizes will be available and we'll be able to produce extra of the other sizes from the time we save not changing over the production line.
Butter: We're reducing some of the bigger block sizes of butter as we expect less eating out in restaurants and more eating in at home in the months ahead.
Cheese: We're reducing some of the smaller individual cheeses we make for the major supermarkets. These are highly complex to produce and take a lot longer, so while we know they are very popular, for now we'll be making less to ensure more efficient use of our production capacity at our sites.
Imported products: Where we bring in products made by Arla in other European countries, such as Lurpak, we don't expect any impact. In fact in some cases we are bringing in extra to ensure there is enough for everyone.
Across our farmer owners and colleagues we work 24 hours a day, seven days a week to keep on feeding the nation with the nutritious dairy products we know and love. While things are changing day by day, we have plans in place to ensure milk keeps flowing from farm to fridge.
We're also continuing to help ensure some of the most vulnerable groups in society are getting the products they need at this time. You can read more about our work with FareShare, Magic Breakfast and other charities here: https://www.arlafoods.co.uk/arla-pledge/
We know many of you are passionate about finding your favourite products. We really appreciate the patience everyone is showing in these exceptional circumstances. For those who have questions, we have included below some of those we are being asked most often, but if you have any more, please contact hello@arlafoods.com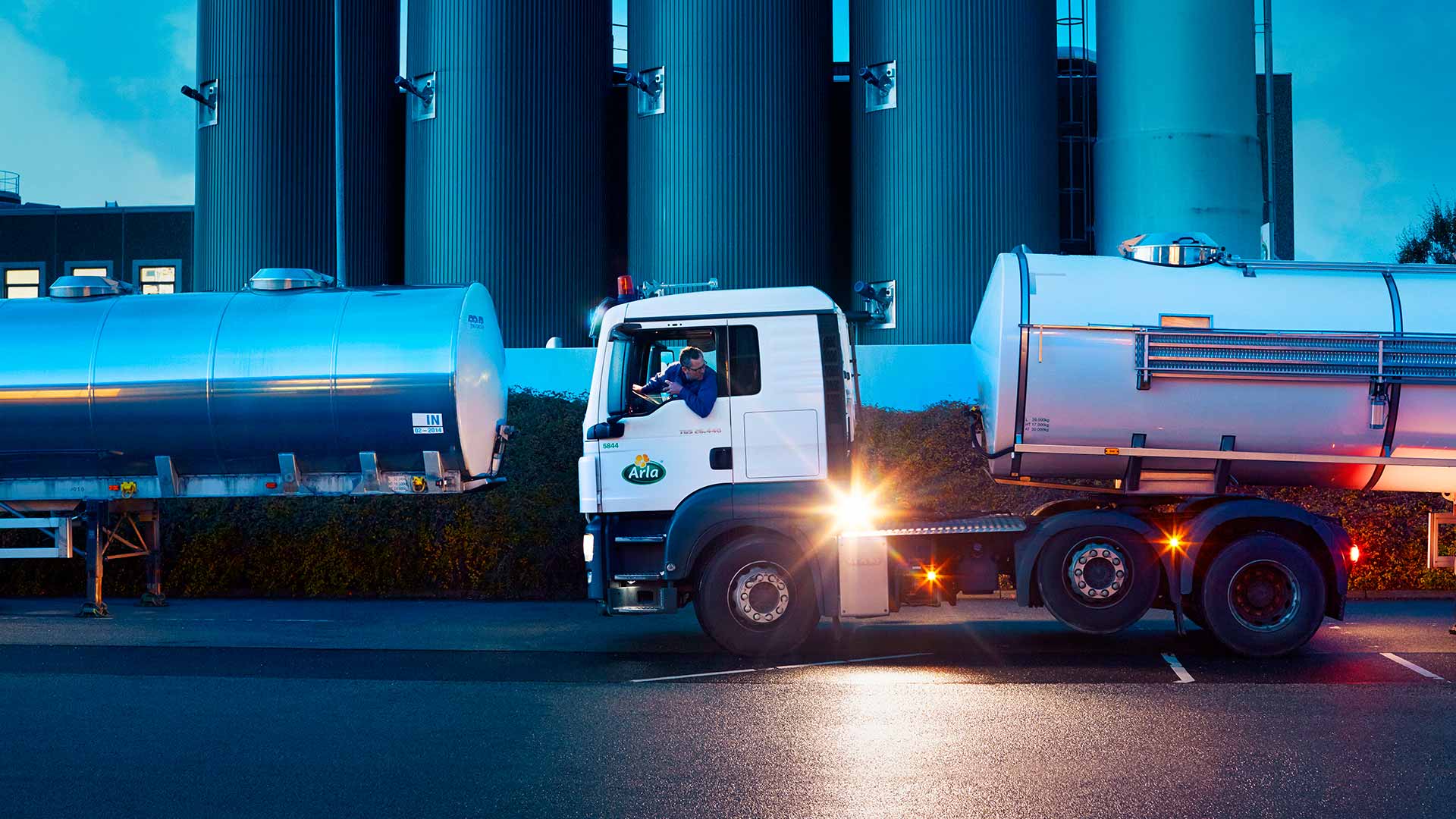 Will you stop making milk?
No. Everything we are doing is designed to send the highest volume of milk out to Britain's fridges. We are working with retailers, government and of course our farmer owners so that collectively we can increase the amount of milk, butter and cheese going to shops across the UK.
Can I freeze my milk/cheese/butter/specific brand products?
We would ask that people only buy what they need for the week ahead given the exceptionally high demand for food at this time. For anyone who does need to freeze a product, milk, cheese and butter can all be frozen. We would recommend:
Freeze within Use By or Best Before date
Put milk into a freezer suitable container but leave some room for expansion.
Defrost in the fridge before use
Consume within 24hrs of defrosting
We do not recommend freezing mould cheeses (Stilton, Brie and other Blue Cheeses) or soft cheese, cottage cheese and other processed cheeses.
Why can't I find some of my favourite products?
There could be two reasons for this. The first is simply because demand has been very high. We are collecting every drop of milk we can from our farmers and producing record levels of products at the moment, but dairy is in very high demand.
The second is that we may have temporarily stopped making the product you are looking for. Every time we make a different product we have to clean the lines and change the packaging and some products take longer to make. Making fewer types of products, but more of them = more milk, cheese and butter to shops, so that's what we are focusing on right now, so there is enough for everyone.
How are you deciding which products to keep?
We're trying to keep a range of products so there is something for everyone but also taking out some of the most time intensive products that slow down production. These include:
Temporarily stopping making all 1pt milk products
Temporarily stopping making 3 ltr Cravendale milk, but all other sizes continue to be made
Temporarily stopping making smaller packs of some cheese products, our Lactofree mini cheeses and some pack sizes on Castello cheeses.
We know that some people will be disappointed with these choices, but we are focused on making sure everyone has some dairy in their fridges at this time. We continue to review the situation and will bring these products back into production as quickly as we can.
What about the Arla products that come from your sites in Denmark?
Imported products such as Lurpak, Lactofree and Arla yogurts, will continue to arrive in Britain.
Why do you have to stop some products? Can't you just make more?
We have 2,400 dairy farmers across the UK providing milk for Arla products and 10 sites across the UK making these products. There is a limit as to how much milk can pass through these sites in any 24hr period, but making the highest volume, least time consuming products means we can provide enough for everyone.
Do you do home deliveries?
No we do not run home delivery services and this is not something we will be introducing. As well as supplying shops, Arla is also allocating dairy products for those who supply care homes, the NHS and other services supporting vulnerable individuals or key workers. We are prioritising these requests and for this reason we are not looking at starting deliveries to the public's homes at this time