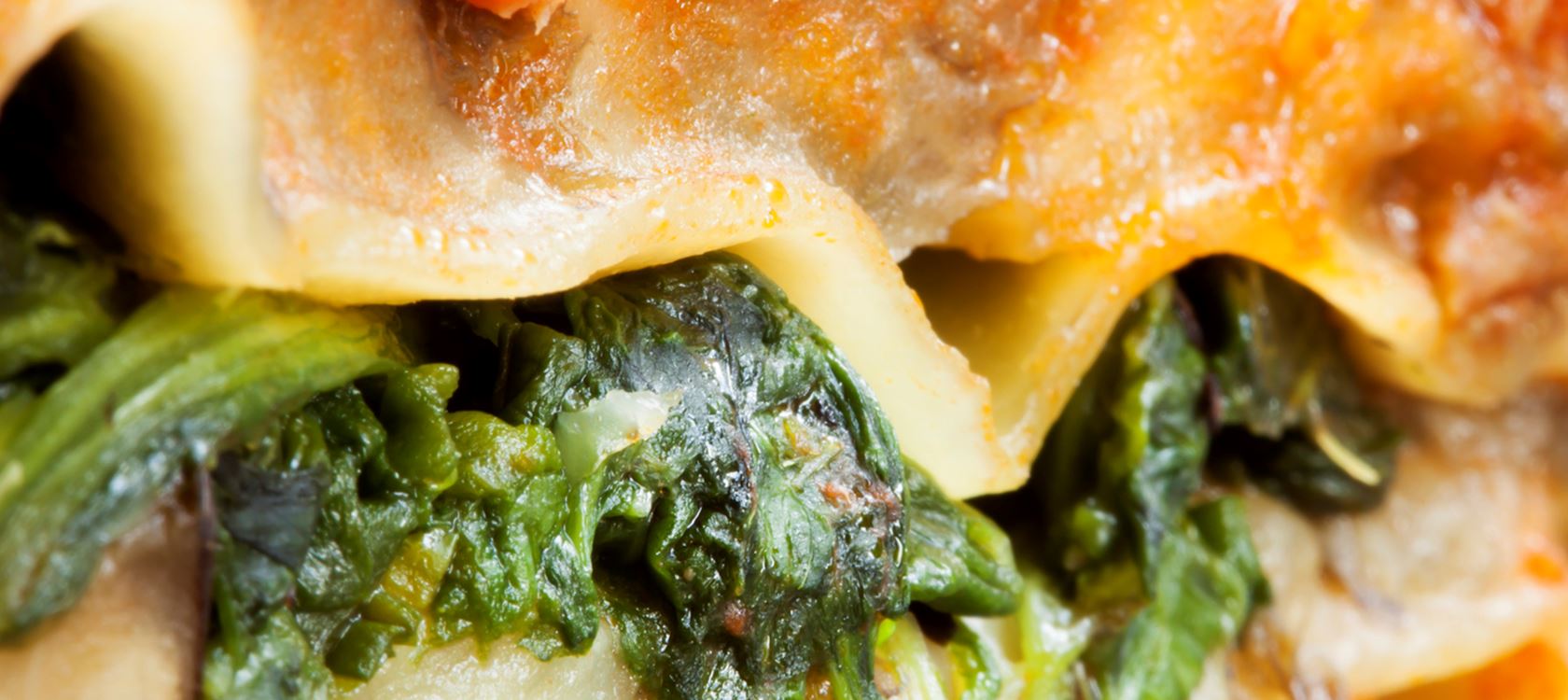 Discover our authentic Italian lasagne recipe to prepare a mouth-watering dish that's also lactose-free. Learn how to make it and the ingredients you need.
Ingredients
White Sauce
25 g Lactofree Spreadable
35 g Plain Flour
400 ml Lactofree Dairy Drink (Hot)
1 Pinch tsp Sea Salt
250 Cups g Baby Spinach Leaves
2 Medium Sized Leek
4 Small Onions
3 Cloves of Garlic Finely Chopped
1 tsps Tsp Thyme Leaves
200 ml White Wine
50 g Lactofree Spreadable
2 Pinches g Course Sea Salt
12 Turns Mild Pepper
35 tsps g Lactofree Mild Cheddar
2 Tsp of Tarragon, Chervil & Rosemary
4 Courgette
Instructions
Instructions
Place a large shallow pan onto a low to medium heat and add the butter, once melted add the sliced leeks, ½ the salt and pepper, cover with a lid and cook for 2-3 minutes with no colour then add the shallots, garlic, a tsp of thyme leaves, cook for 2-3 minutes with no colour.
Then add the white wine and reduce till the pan is dry, add the white sauce and bring to a simmer then remove from the heat and add the spinach leaf. Stir in till it has cooked down then add the fresh chopped herbs, peas and cheese and remaining seasoning.
Take the courgettes and slice them very thinly on a mandolin approx 1mm thick. Take a large flat tray with 2 inch deep sides and brush it with a little olive oil. Then lay the PASTA along the bottom of the tray , then ½ the courgette and season with a little course sea salt and milled pepper, lay on the spinach filling and continue with another 2 layers, seasoning each layer.
Finish with a layer of courgette and then cover in the grated cheese and dried rosemary. Place into the oven at 180c for 20 minutes and serve instantly.
Print