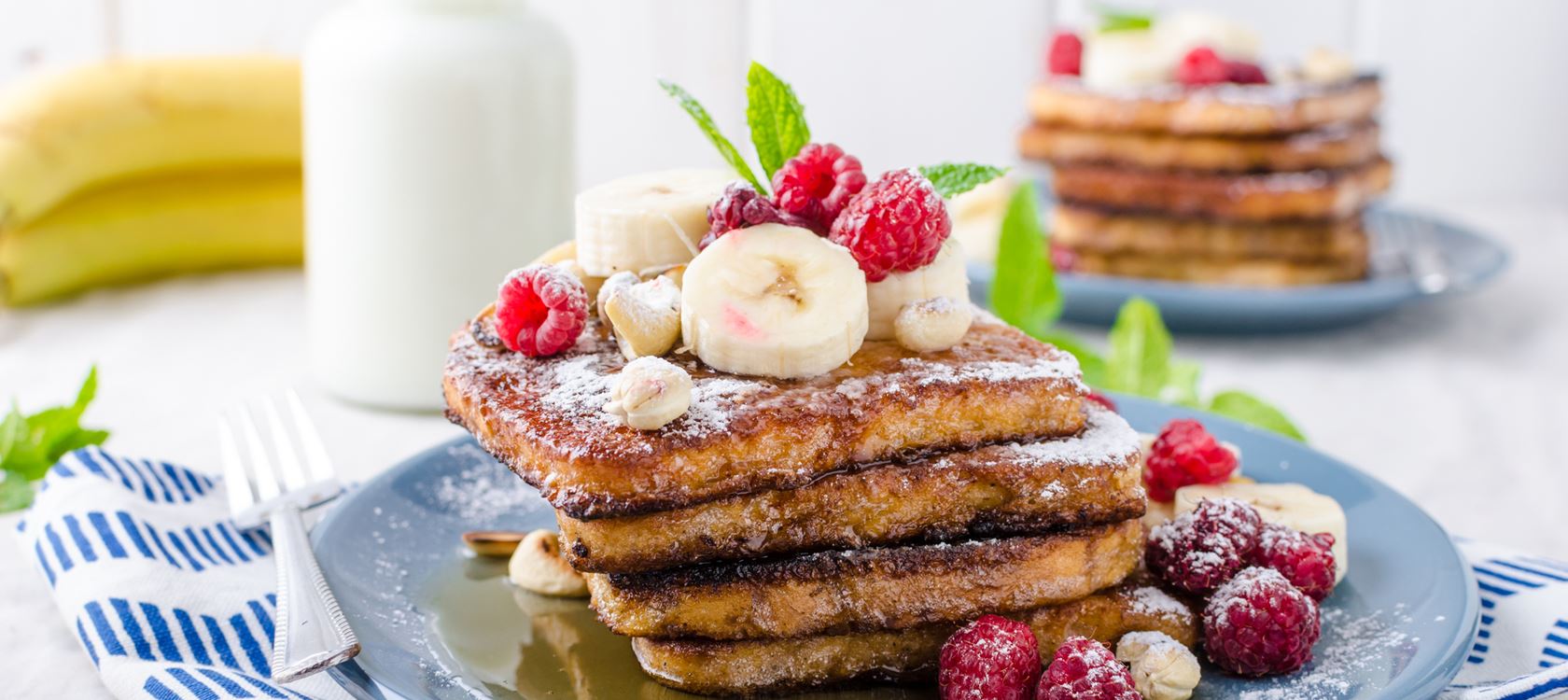 Fry French toast in Arla Lactofree spreadable until golden brown for a warm and wholesome breakfast. Add extra sweetness with maple syrup and banana.
Ingredients
4 Cups Pieces of Wholemeal Bread
Large Free Range Egg
125 ml Lactofree Fresh Whole Dairy Drink
1 tsp tsp Cinnamon
1 Large Banana
30 g Walnuts or Pecans
2 tsp tsp Maple Syrup
30 g Lactofree Spreadable (For Frying)
Instructions
Instructions
Whisk together the eggs, Lactofree® dairy drink and cinnamon in a bowl big enough to soak the bread in.
Soak bread in the egg and Lactofree® mixture. Cook on a frying pan with Lactofree® spreadable, until golden, then turn over and fry the other side as well. Put the French Toast on plates in the oven to keep warm.
Add a bit more margarine or oil to the frying pan, add the chopped nuts, banana and maple syrup, fry until golden and caramelised.
Top the French Toast with the banana and nuts, then drizzle with maple syrup.
Print