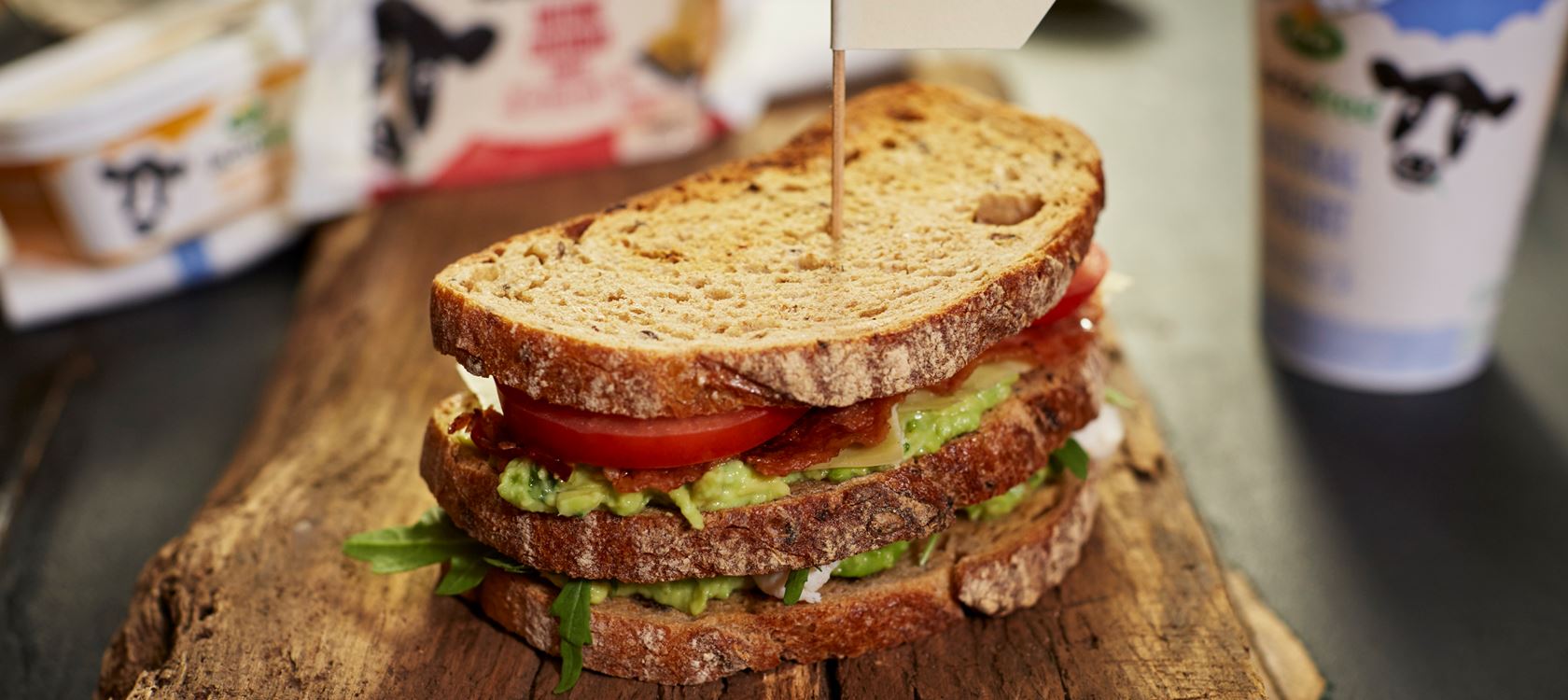 Introducing our take on the classic Club Sandwich. Wholesome and healthy, combine with tasty Arla Lactofree and alternative options for a lunchtime favourite.
Ingredients
4 Slices of Lactofree Cheddar .
Lactofree Spreadable (enough to spread over 3 slices of bread) .
1 Tbsp Lactofree Natural Yogurt
3 Slices of sourdough bread (toasted) .
1 Ripe avocado .
4 Slices of pancetta .
1 Tomato (sliced) .
4 Slices of roast chicken .
1 tsp tbsp Lemon Juice
2 Tbsp chopped chives .
1 Handful of spinach .
Instructions
Instructions
For the avocado and yogurt sauce
Smash avocado into a bowl
Add 1 tbsp of Lactofree Natural Yogurt
Add chopped fresh chives, lemon juice and salt and pepper to taste
Mix well and refrigerate for later
For the sandwich
Lightly toast the slices of sourdough bread and butter on one side
On the first slice spread the pre-­‐made avocado yogurt dressing
Top with slices of crispy pancetta, then tomato, Lactofree cheddar, followed by the second slice of bread.
Spread more of the avocado and yogurt dressing on top, then sliced roast chicken and top with a handful of fresh spinach.
Serve and enjoy
Print