TURN YOUR LIVING ROOM INTO THE WEMBLEY ARENA OF MARBLE SPORTS
Get ready for the most exhilarating game of marbles ever – in the comfort of your home. Follow these guides, courtesy of our friends at Jelle's Marble Runs, to build courses, circuits and the ultimate marble championships.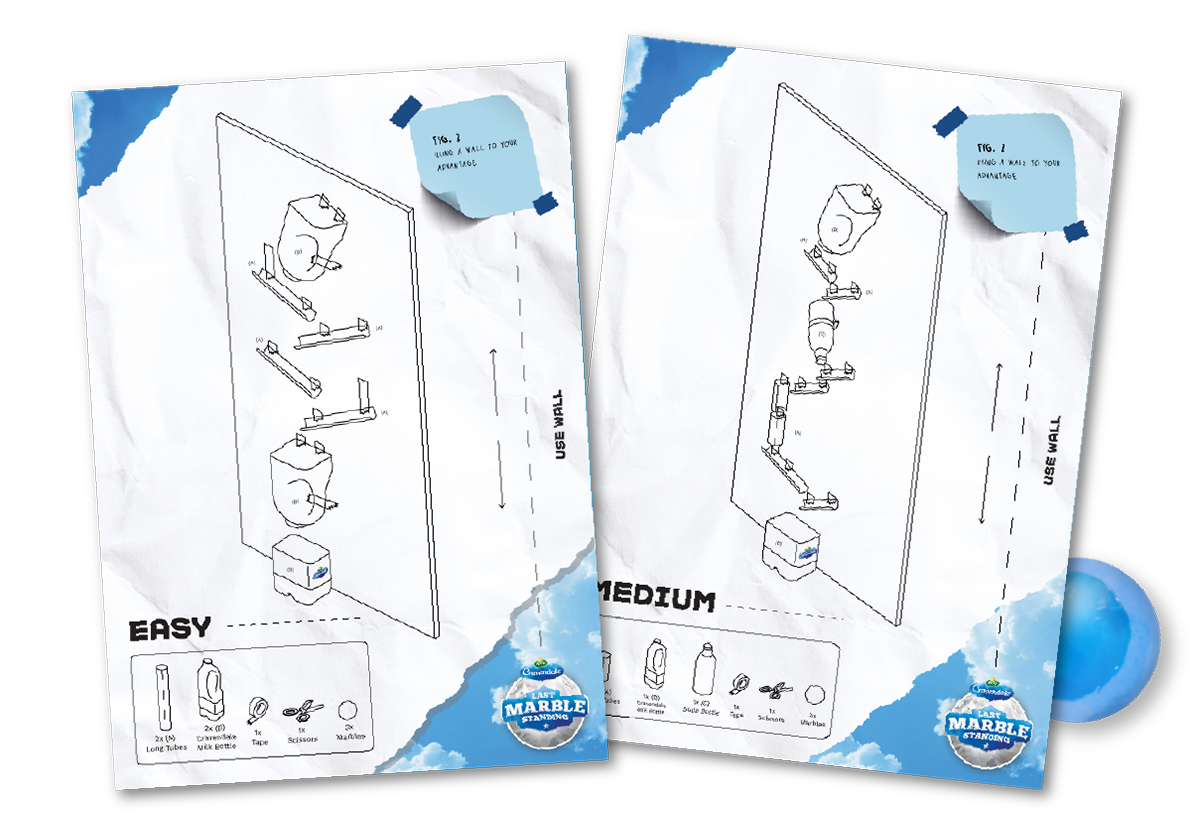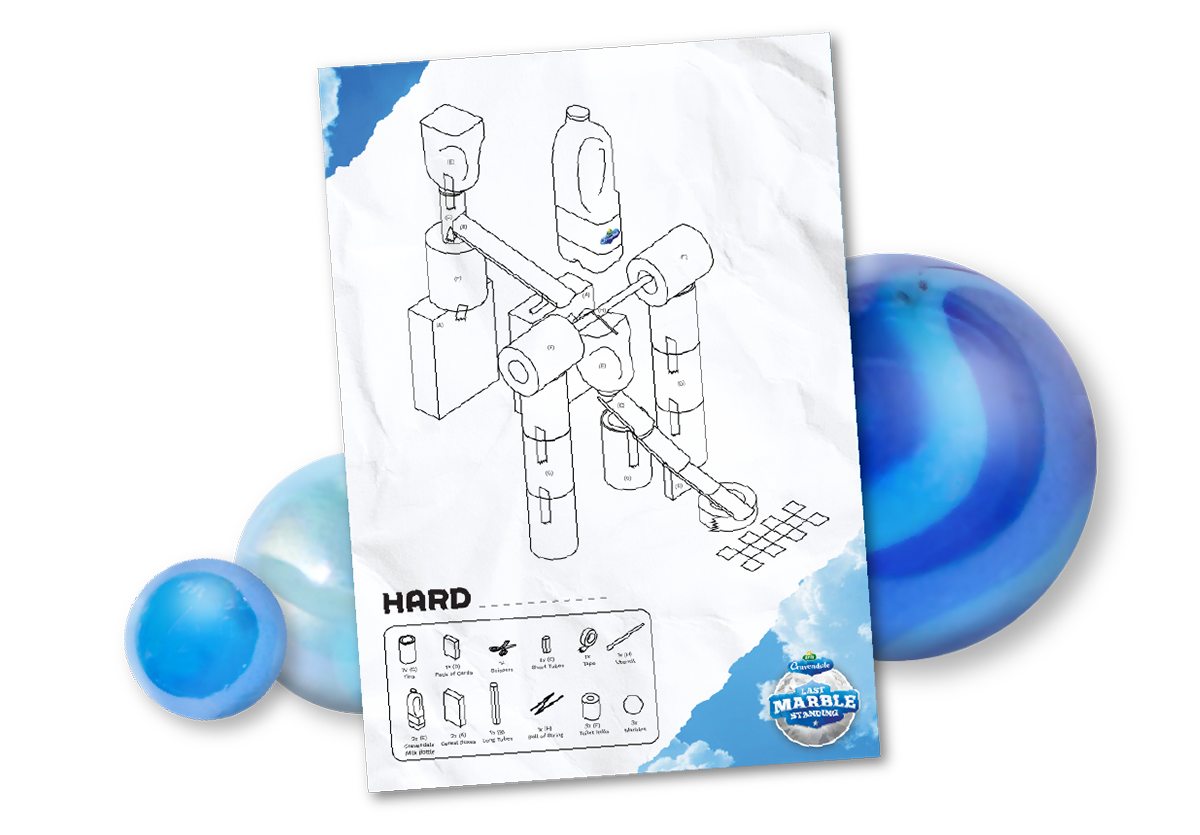 Marble run how to guide?
You've seen the teams, but what goes into the ultimate marble circuit? See for yourself and build your own.
Download
Are you a No. 1 Marble Fan?
Show your team support & look the part with our Last Marble Standing Hoodies & T-shirts. All profits will be donated to our charity partner Magic Breakfast, who give healthy breakfasts to schoolchildren who are the most in need.
Merchandise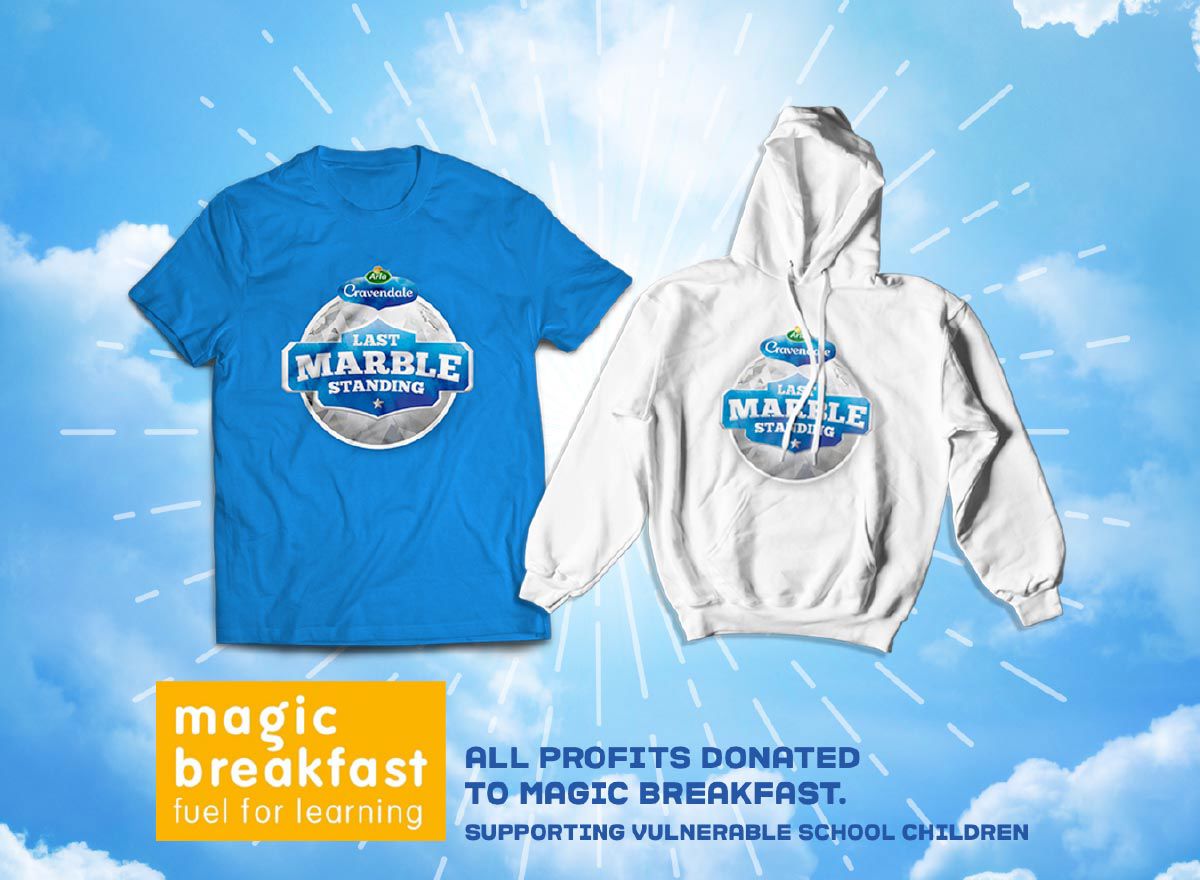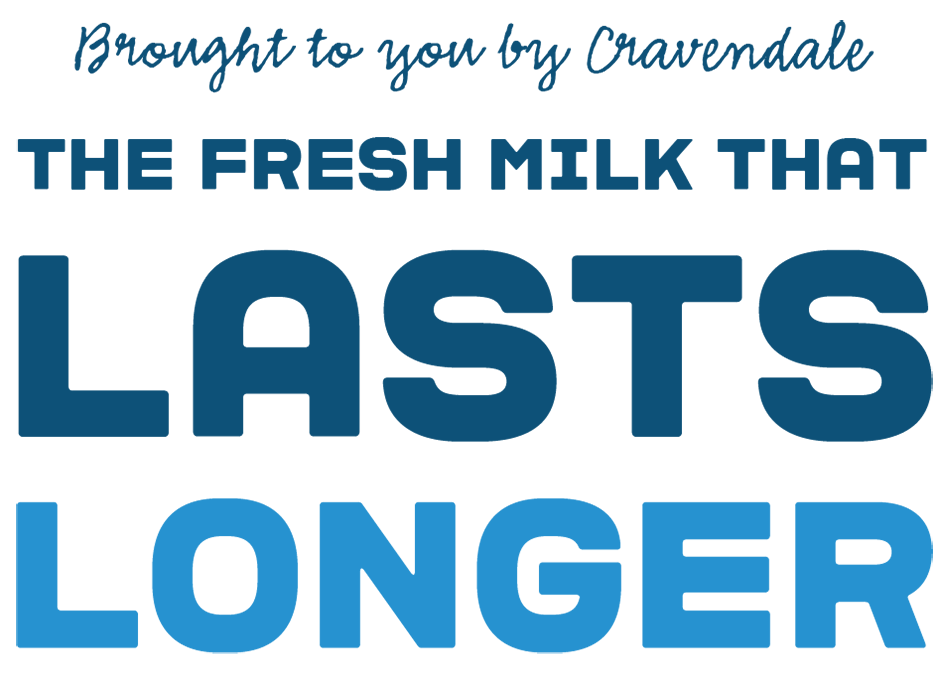 At Cravendale we love a filter. Even our milk is filtered for purity which means it stays deliciously fresh up to 3 weeks unopened & 7 days when open! No additives or UHT, it's fresh milky goodness, pure and simple.
Learn more