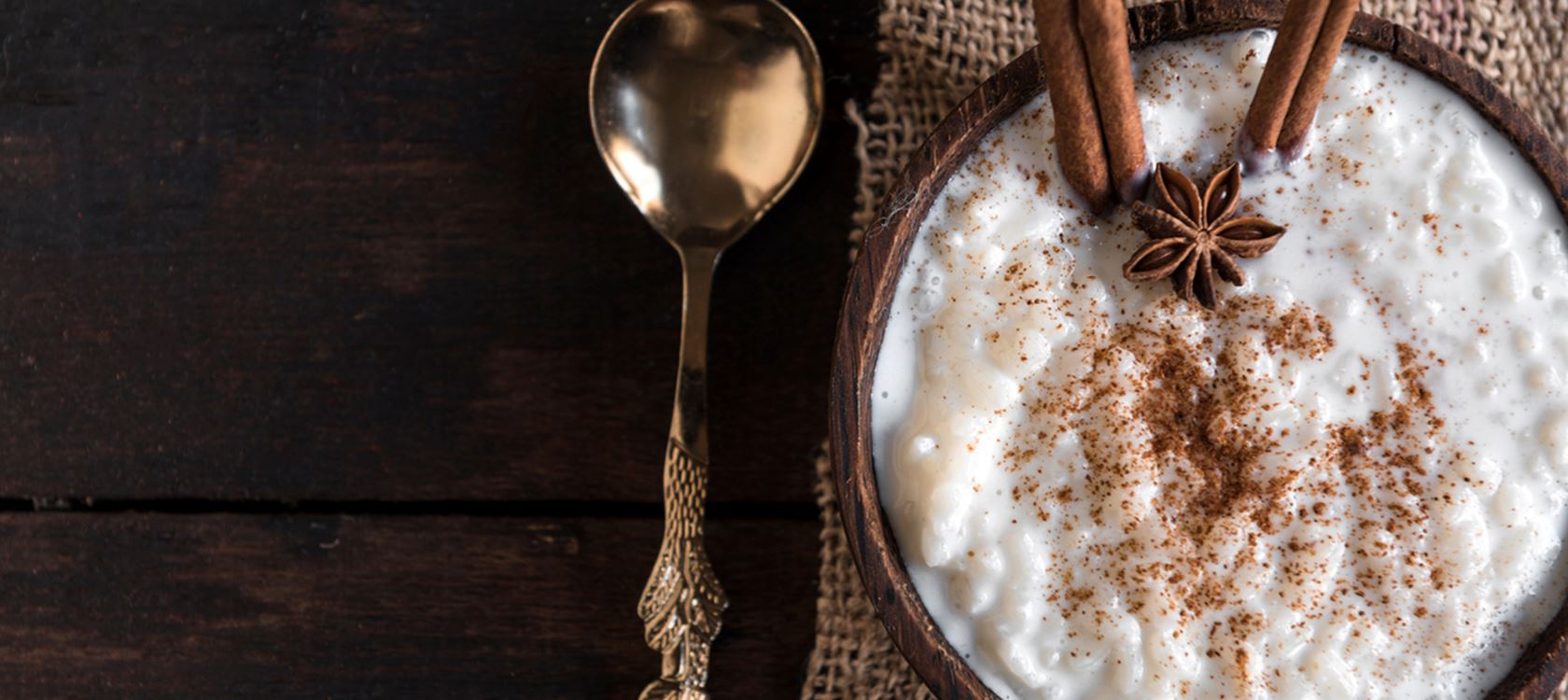 Ingredients
Ingredients
1⅕ Litres Arla Cravendale Whole Milk
140 g Rice
10 g / Knob of Butter
2 tbsp tbsp Golden Caster Sugar
1 tsp tsp Vanilla Essence
½ tsp tsp Cinnamon
Instructions
Instructions
Method
Preheat the oven to 140 C / Gas Mark 2

Butter a large ovenproof dish.

Bring milk to a simmer in a saucepan. Stir in sugar, rice and vanilla. Pour the rice and milk mix into the dish. Top with the knob of butter and sprinkle with cinnamon to taste.

Bake in the preheated oven for 1.5 to 2 hours . Stir the pudding halfway through baking.
Print