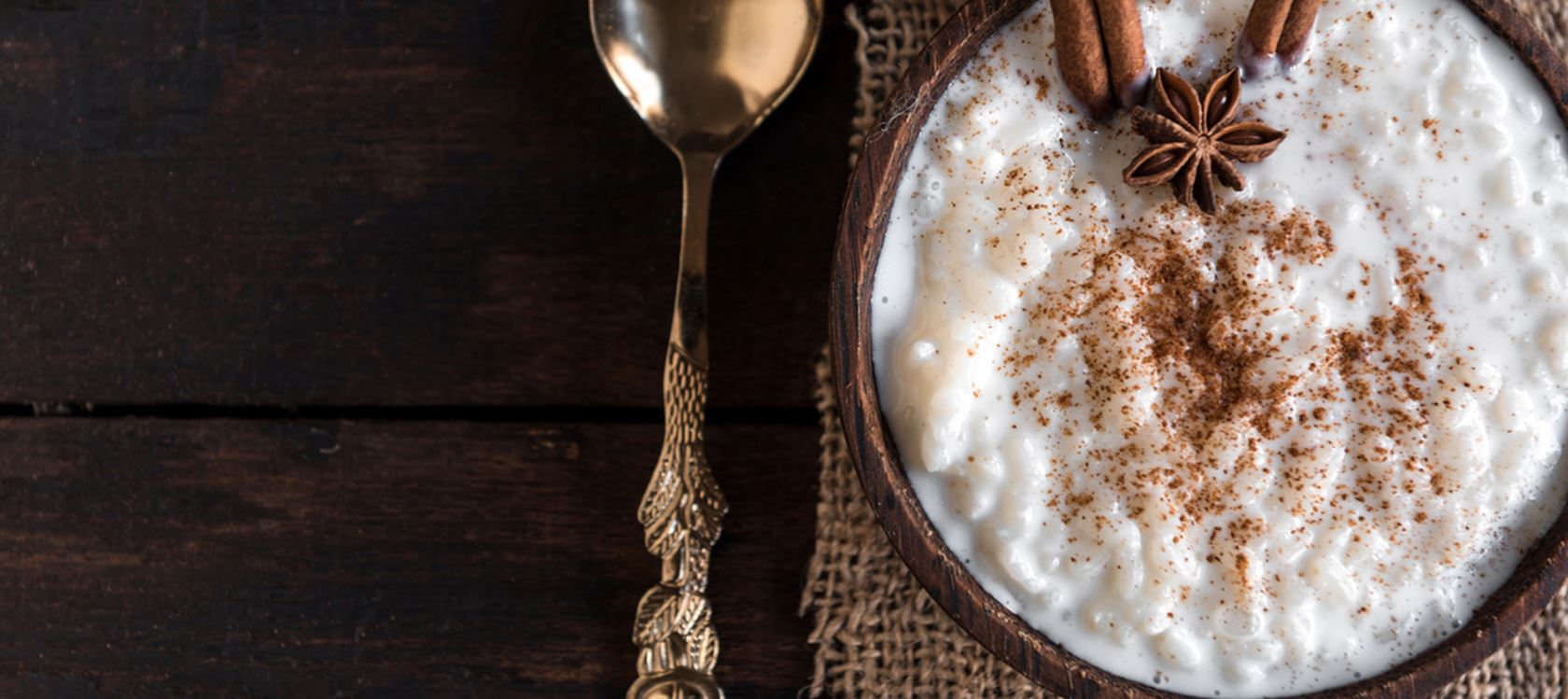 Cosy up this winter with a good old fashioned rice pudding topped traditionally with a dusting of cinnamon.
Ingredients
Ingredients
1⅕ Litre Arla Cravendale Whole Milk
140 g Rice
10 g / Knob Butter
2 tbsp Golden Caster Sugar
1 tsp Vanilla Essence
½ tsp Cinnamon
Instructions
Instructions
Step 1
Preheat the oven to 140 C / Gas Mark 2.
Step 2
Butter a large ovenproof dish.
Step 3
Bring milk to a simmer in a saucepan. Stir in sugar, rice and vanilla.
Step 4
Pour the rice and milk mix into the dish. Top with the knob of butter and sprinkle with cinnamon to taste.
Step 5
Bake in the preheated oven for 1.5 to 2 hours . Stir the pudding halfway through baking.
Print