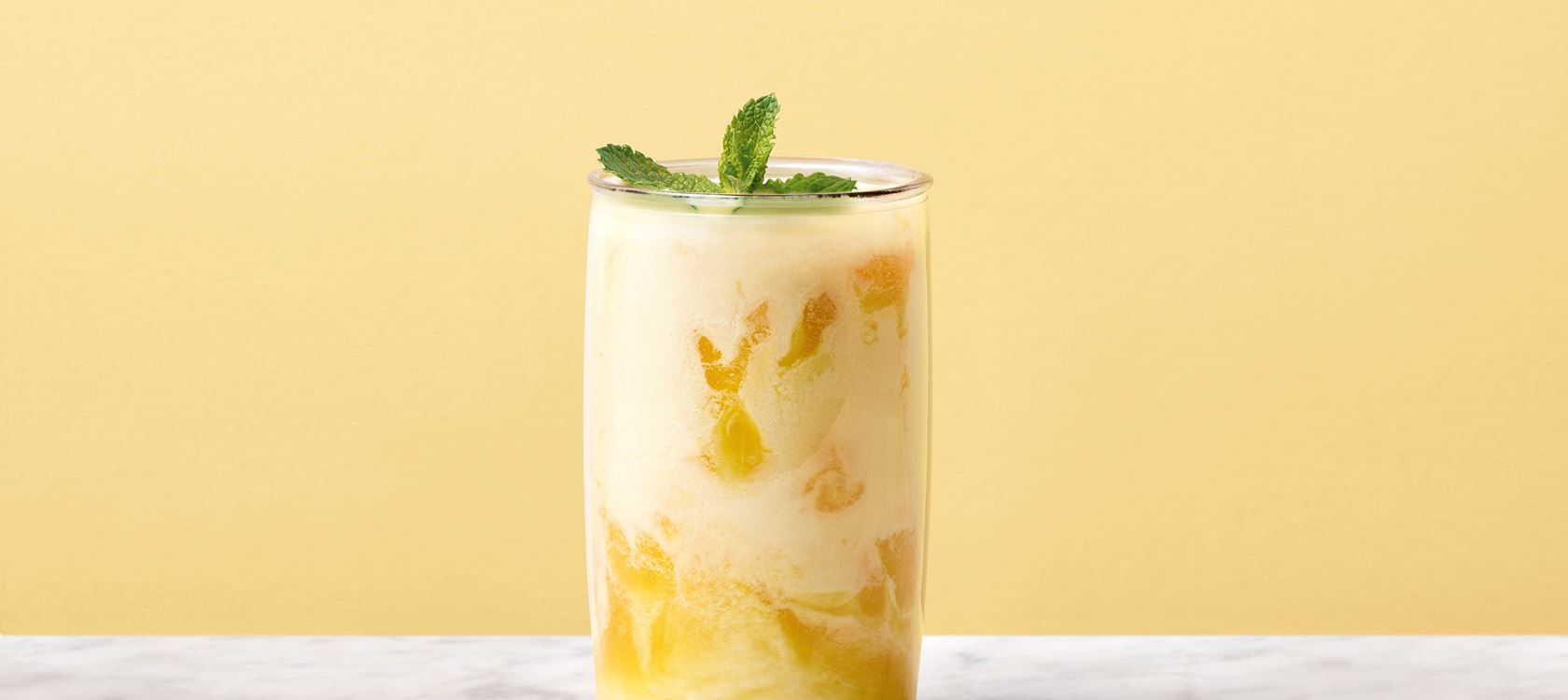 Get your fruity fix with this refreshing mango smoothie made with Arla Lactofree.
Ingredients
Recipe for 2 Servings portions
Smoothie
500 ml Arla Lactofree Semi-Skimmed Milk
2 Frozen Bananas
1 Frozen Mango
2 g Ginger
1 tbsp Honey
Mango Chia Jam
250 g Frozen Mango
45 ml Orange Juice
1 tbsp Chia Seeds
Instructions
Instructions
Step 1
To make the mango chia jam, blend together the frozen mango, orange juice and chia seeds until smooth.
Step 2
Empty the chia jam into 2 glasses and rinse out your blender. Then, to make your smoothie mixture, whizz together milk, frozen bananas, frozen mango, ginger and honey, until the mixture becomes thick and smooth.
Step 3
Gently pour the smoothie mixture into your glasses of mango chia jam and stir in using a spoon to create a swirl effect.
Print