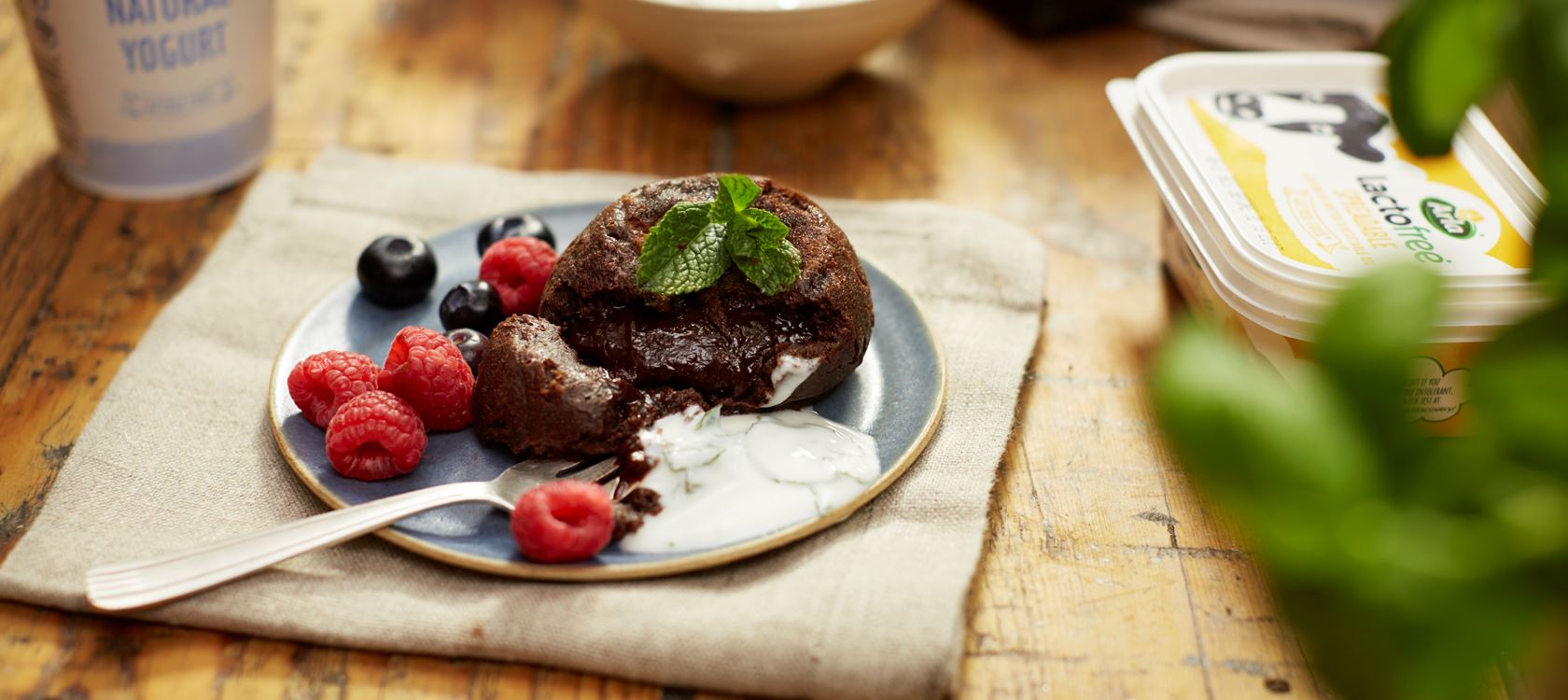 Lactofree Chocolate Fondant
Rich, romantic and downright delicious. Enjoy these Arla Lactofree dark chocolate fondants by following our super simple recipe for a quick dessert
Ingredients
Recipe for 4 Pieces portions
150 g Arla Lactofree Spreadable (plus extra for greasing)
85 g Caster Sugar
150 g Lactose free dark chocolate
3 Egg Yolks
3 Whole Eggs
1 tbs Tbsp Plain Flour
1 Handful of Fresh Mint (chopped)
4 Tbsp Arla Lactofree Natural Yogurt
1 Handful of Fresh Raspberries and Blueberries
Instructions
Instructions
Preheat the oven to 180C/350F/Gas 4.
Grease 4 individual pudding basins with Lactofree spreadable.
In a heatproof bowl over hot water put in the sugar, spreadable and chocolate.
Once melted, mix together so everything is combined.
Add in the whole eggs and egg yolks then whisk together.
Add the flour to the mix and make sure everything is combined well before pouring into individual basins.
Put the basins in the fridge to chill for around 25 minutes.
Once chilled, put the basins on a baking tray and into the oven for 12 minutes.
Whilst the pudding is in the oven chop a handful of mint and mix with three spoons of Lactofree Natural Yogurt in a small bowl.
Take the fondants from the oven and let them rest for 5 minutes.
Serve with a spoon of the Lactofree Natural Yogurt and mint with some fresh berries.
Print