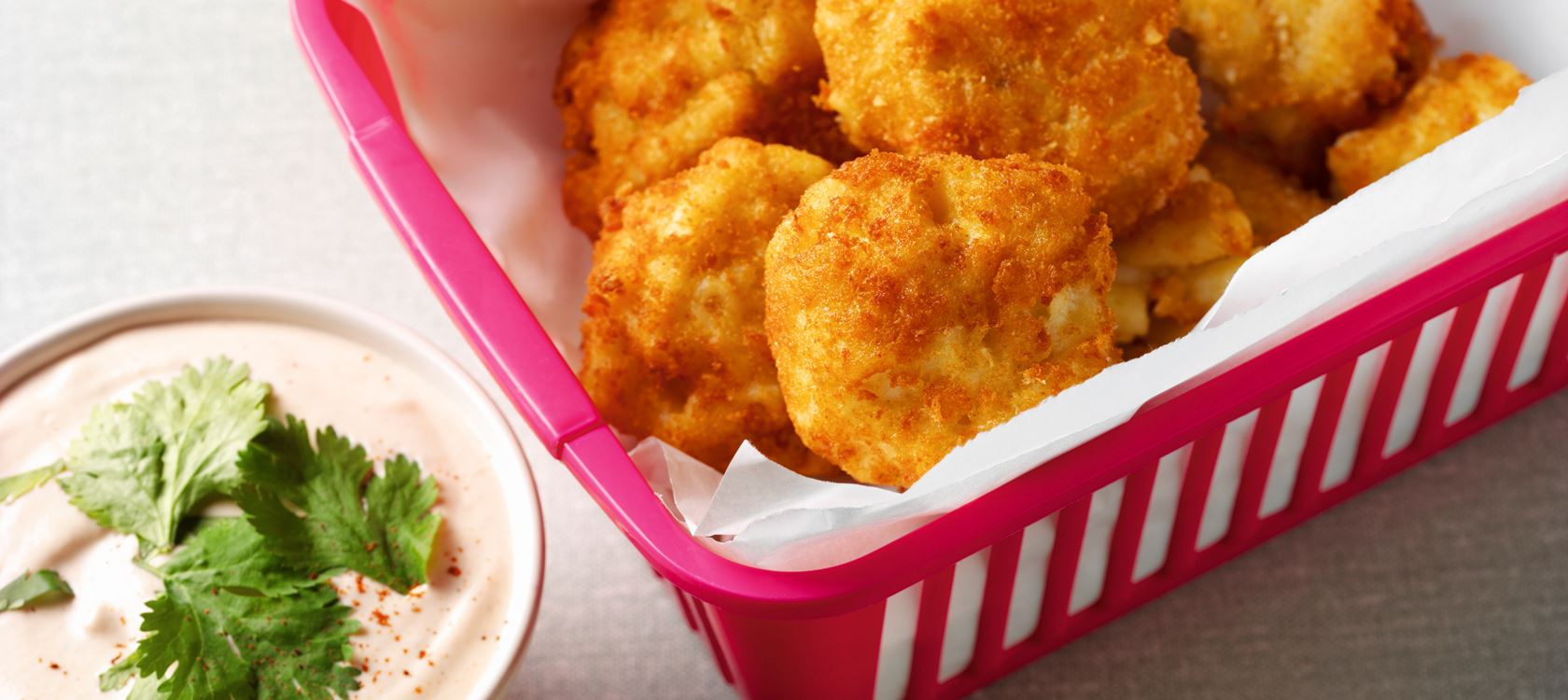 Use up leftover macaroni and fry with breadcrumbs for a crispy snack, starter or side. Accompany with a cheesy chipotle dip as this Arla recipe explains.
Ingredients
500 g Leftover Macaroni (Chilled)
1 Egg (Beaten)
100 g Dried Breadcrumbs
1 Pinch Tsp Cayenne Pepper
500 ml Lactofree Spreadable For Deep Frying
For the Dip
200 ml Lactofree Cream Cheese
1 Cup Handful of Coriander
1 tbs Tbsp Chipotle Paste
Instructions
Instructions
Take 50g of cold mac and roll into a ball. Mix cayenne pepper through the breadcrumbs. Roll each ball in beaten egg then breadcrumbs until fully coated.
Put oil in a heavy bottom frying pan and heat to 190C. Gently lower the balls into the hot oil. Fry until golden brown. Remove from the pan and drain on kitchen towel.
Stir together the cream cheese, chipotle paste, and coriander and serve as a dip with the fried mac.
Print