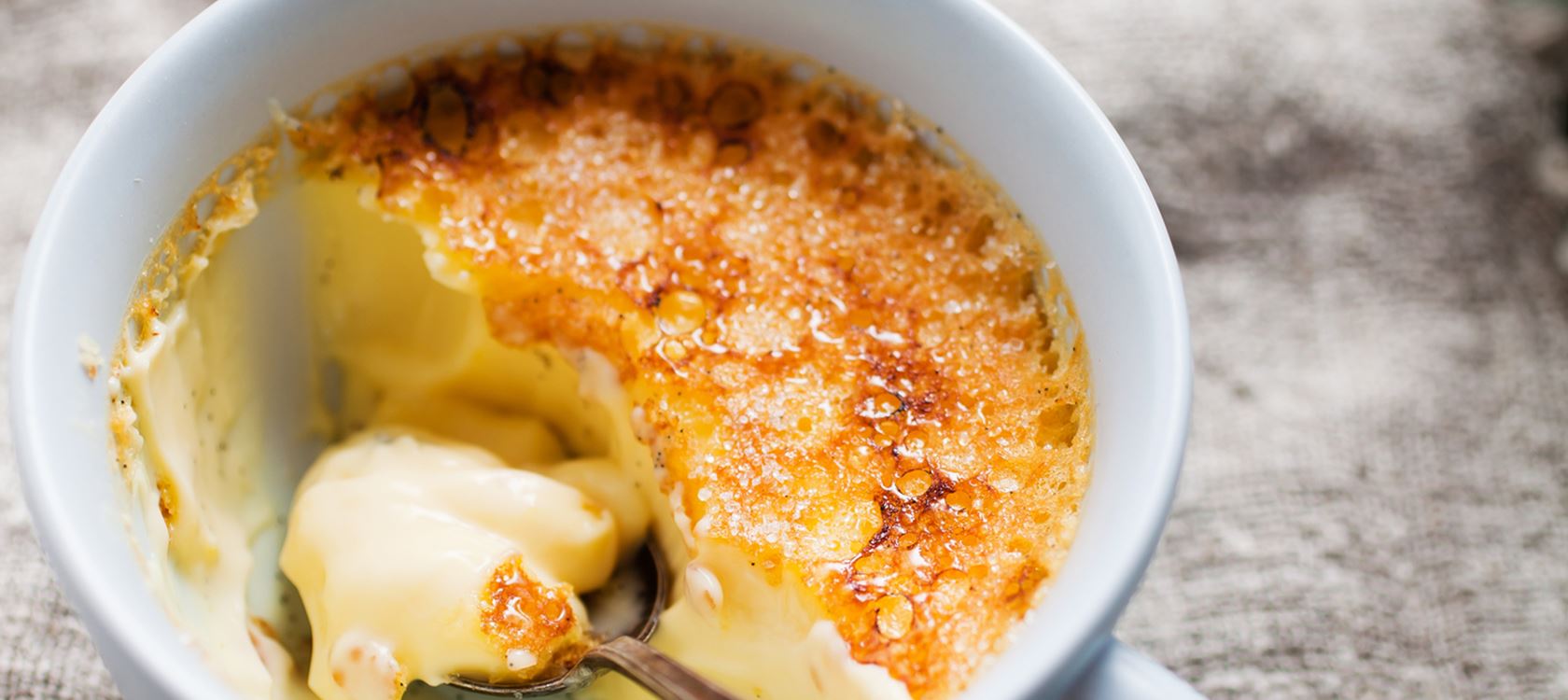 Cook up rich fresh berry crème brulee with an inspiring recipe from Arla. Deliciously simple and easily adaptable with Arla Lactofree dairy drinks.
Ingredients
400 ml Lactofree Dairy Drink (Whole)
3 tbs tbs Cornflour
3 Egg Yolks
3 tbs tbs Sugar
1 Vanilla Pod
125 g Fresh Berries (raspberries, blueberries or blackberries)
Instructions
Instructions
Divide the fresh berries among four ramekins and set aside.
Prepare an ice bath and set aside.
In a bowl, lightly whisk the egg yolks and set aside.
In a saucepan, whisk together the dairy drink, sugar, cornflour and vanilla pod. Bring to a simmer (do not boil) and whisk constantly for 3-4 minutes.
Whisk the hot mixture into the egg yolks a quarter at a time. Strain into a saucepan and cook over medium-high heat for 2-3 minutes, whisking constantly until the mixture is thick and bubbles appear in center. Transfer to a medium bowl, set in ice bath and stir until cool to touch.
Pour mixture evenly amongst the four ramekins on top of the fresh berries and cover with cling film, pressing the film directly onto the surface of the custard to prevent a skin from forming.
Place in fridge for at least one hour.
Just before serving, sprinkle demerera sugar in an even layer on the top of each ramekin, then place under a very hot grill or use a cook's blowtorch to caramelise the tops.
Print