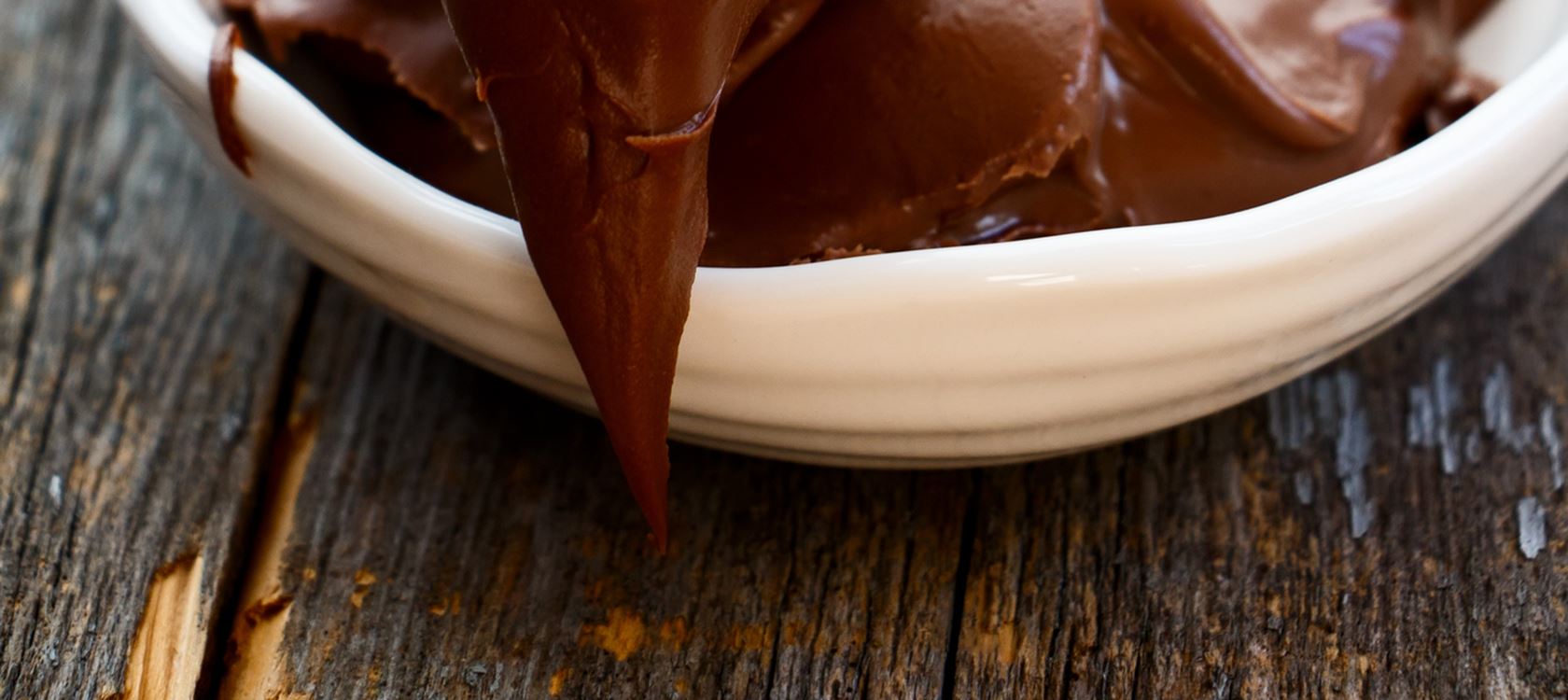 From toast topper to biscuit dipper, enjoy rich and nutty chocolate spread at home with our inspiring recipe. Ditch the dairy for a guilt-free treat.
Ingredients
50 ml Lactofree Dairy Drink
100 g Hazelnuts
10 g Honey
50 g Finely grated dark dairy free chocolate (100% cacao bar is very good for this)
Instructions
Instructions
Preheat oven to 180C/359F/Gas Mark 4
On a baking tray, toast hazelnuts in middle of oven for about 10 minutes, or until lightly coloured and skins are blistered. Wrap nuts in a kitchen towel and let steam 1 minute. Rub nuts in towel to remove loose skins. Then blend the hazelnuts as fine as possible. In a pot heat up the Lactofree® dairy drink, and add the chocolate – stir until melted.
Add the chocolate mixture to the hazelnuts in the blender, and blend for a few minutes until completely smooth.
Add the honey to the mixture one spoon at the time, until wanted sweetness (the more cacao you use, the more honey you'll need, and it will get a bit sweeter once it has cooled as well).
Refrigerate in an airtight container.
Print