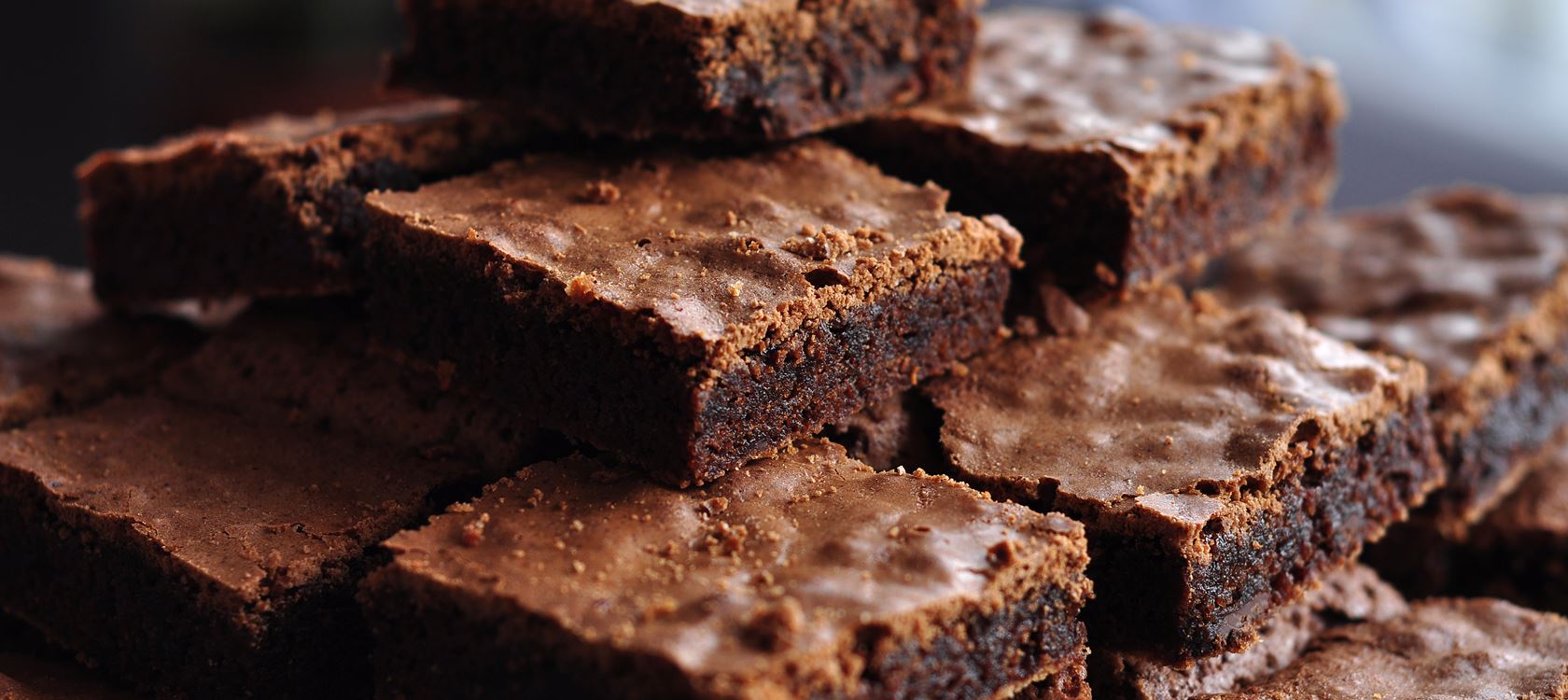 Ingredients
250 g Lactofree Spreadable
200 g Dairy-free dark chocolate
80 g Coca Powder
65 g Plain Flour (Sifted)
1 Tsp Baking Soda (Powder)
350 g Caster Sugar
4 Eggs
Instructions
Instructions
Preheat oven 180ºC/350ºF/Gas Mark 4 (fan assisted oven 170ºC)
Line your baking tray with baking paper/grease proof paper – bottom and sides.
Fill your saucepan about ¼ deep with hot water over the hob and simmer.
Place the chocolate into the glass dish and place over the saucepan to slowly melt. As it does, add the spreadable and stir until completely blended together.
In a separate mixing bowl, sieve the flour, cocoa powder, sugar and baking powder.
Once your chocolate mixture is ready, add the dry ingredients and mix well.
Add four beaten eggs to the mixture; blend well until you get a silky texture.
Pour the mixture into your lined baking tray and pop in the oven for approximately 25 minutes. (TIP: put a cocktail stick in the centre of the brownie, if it comes out slightly gooey, that's perfect.)
Let the brownie cool in the pan for about 10 minutes, then lift via the paper and place on a wire rack to finish cooling. Chop into pieces and enjoy.
Print