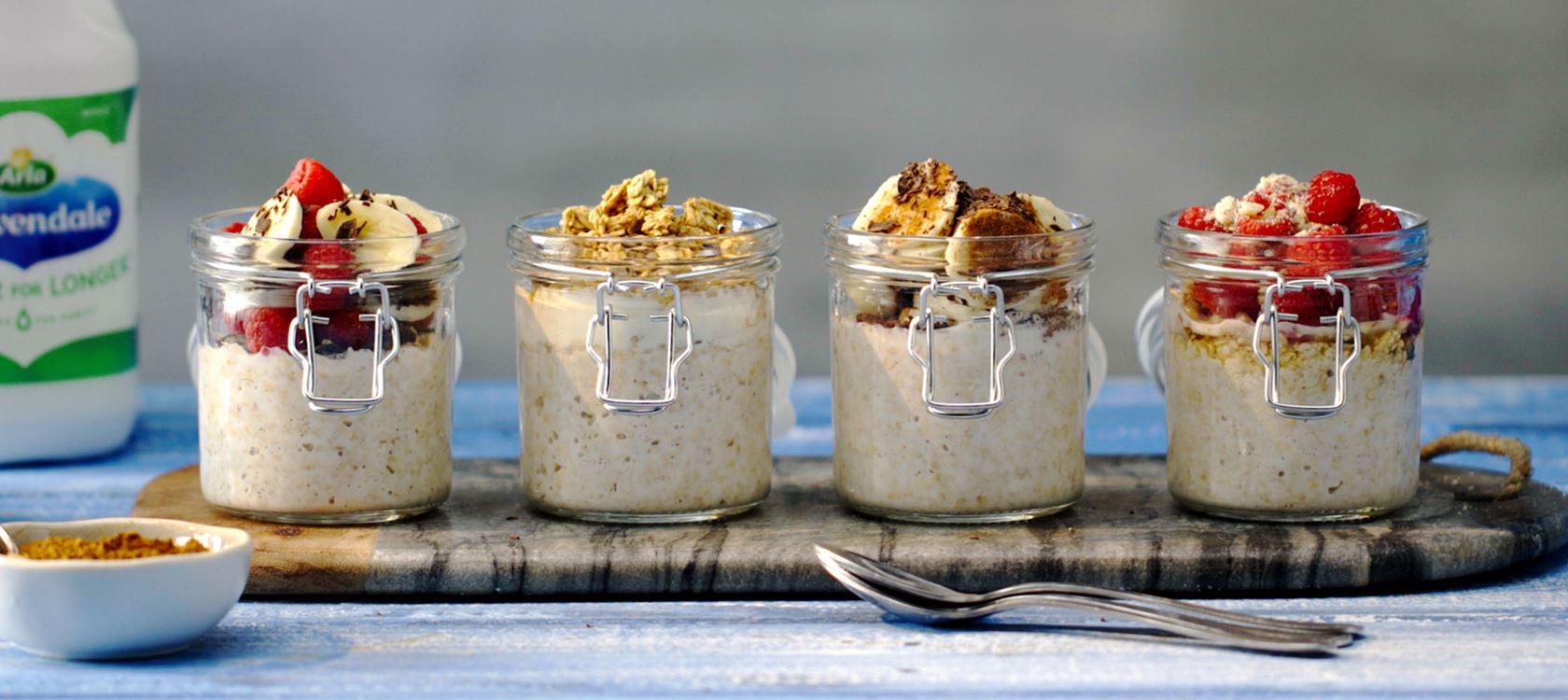 Build your own overnight oats
Perfect for breakfast or brunch
Ingredients
Ingredients
200 g Rolled Oats
200 ml Arla Cravendale Milk
Toppings
40 g Sunflower Kernels
40 g Pumpkin Seeds
1 tsp of Honey
100 g Raspberries
2 Tbsp Flaked Almonds
Sliced Banana
Cinnamon
Crunchy Granola
Dollop of Yoghurt
Grated Chocolate
Instructions
Instructions
Method
Mix the milk and oats together in a serving bowl (or jar with a lid for on the go!) and leave in the fridge overnight.

In the morning, lay out the toppings for everyone to choose from. Why not try raspberries with pumpkin seeds, almonds and a drizzle of honey?

Or try, half a banana with a 1/2 teaspoon of cinnamon and a sprinkle of grated chocolate.

Add a dollop of yoghurt and some crunchy granola on top.
Print