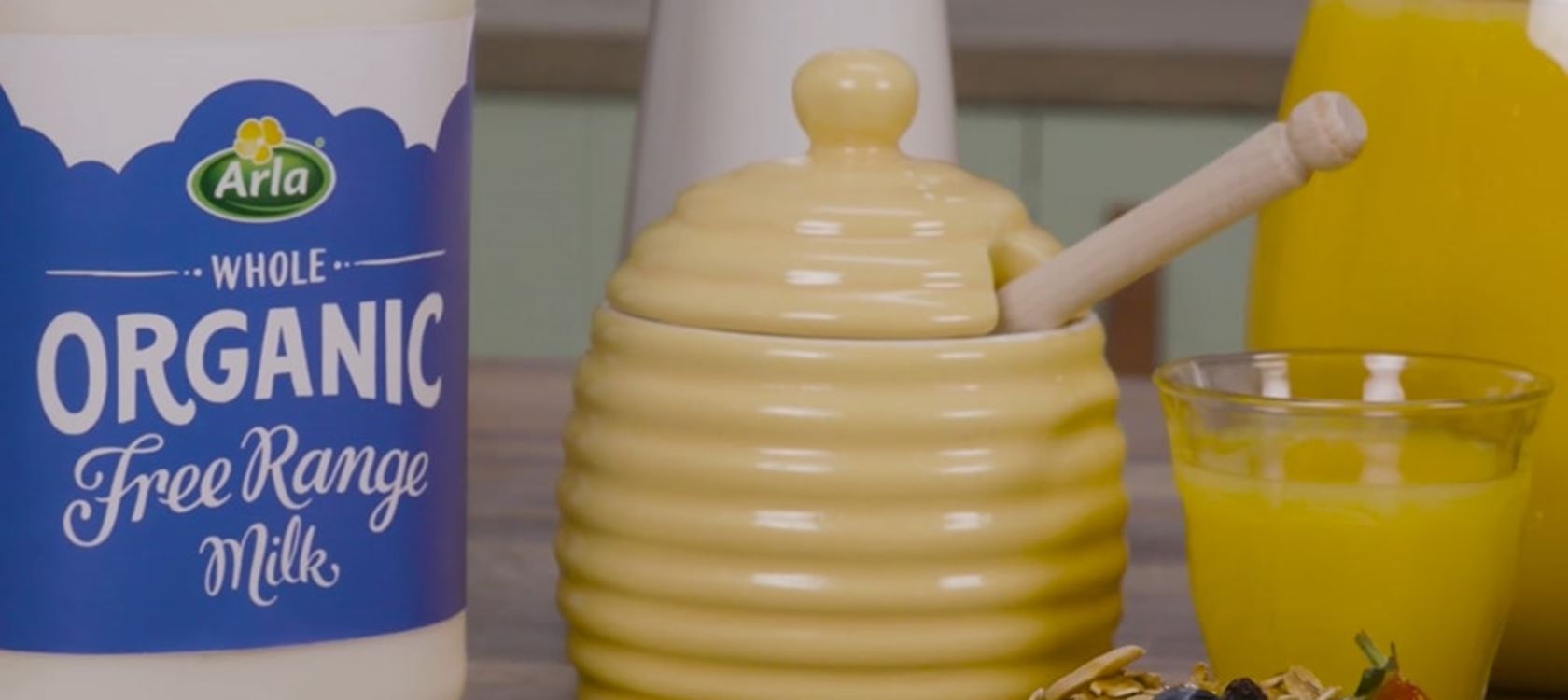 Breakfast Honey Panna Cotta
Try this delicious Honey Panna Cotta made with Arla Organic Milk for a perfect, indulgent breakfast or as a dessert.
Ingredients
Recipe for 4 Servings portions
For the Panna Cotta
3 Gelatin Leaves
400 ml Whole Milk
100 ml Double Cream
3 tbsp Honey Plus More for Drizzling
For the Granola
400 g Rolled Oats
50 g Pumpkin Seeds
100 g Flaked Almonds
3 tbsp Honey
1 tbsp Maple Syrup
2 tbsp Vegetable Oil
50 g Flaked Coconut
100 g Dried Mixed Fruit
1 Handful Fresh Mixed Berries (to Garnish)
Instructions
Instructions
Step 1
For the Panna Cotta: Place the gelatine in a bowl and cover with cold water. Set aside for 5 minutes.
Step 2
Meanwhile, add the milk, cream and honey to a pan over medium-high heat and bring to the boil. Remove from the heat.
Step 3
Drain the gelatine and whisk it into the hot milk mixture. Pour into moulds or jars and place in the fridge to set.
Step 4
For the Granola: Heat an oven to 150 degrees fan. In a mixing bowl, combine all ingredients except the flaked coconut and dried fruit. Spread mixture on a baking sheet and bake for 20 minutes.
Step 5
Add the coconut and dried fruit and bake until golden brown and caramelised, about 10-15 minutes further. Transfer to a tray to cool.
Step 6
To serve, unmould each panna cotta into a serving bowl or on a plate and assemble the granola around. Drizzle with honey and top with fresh berries.
Print