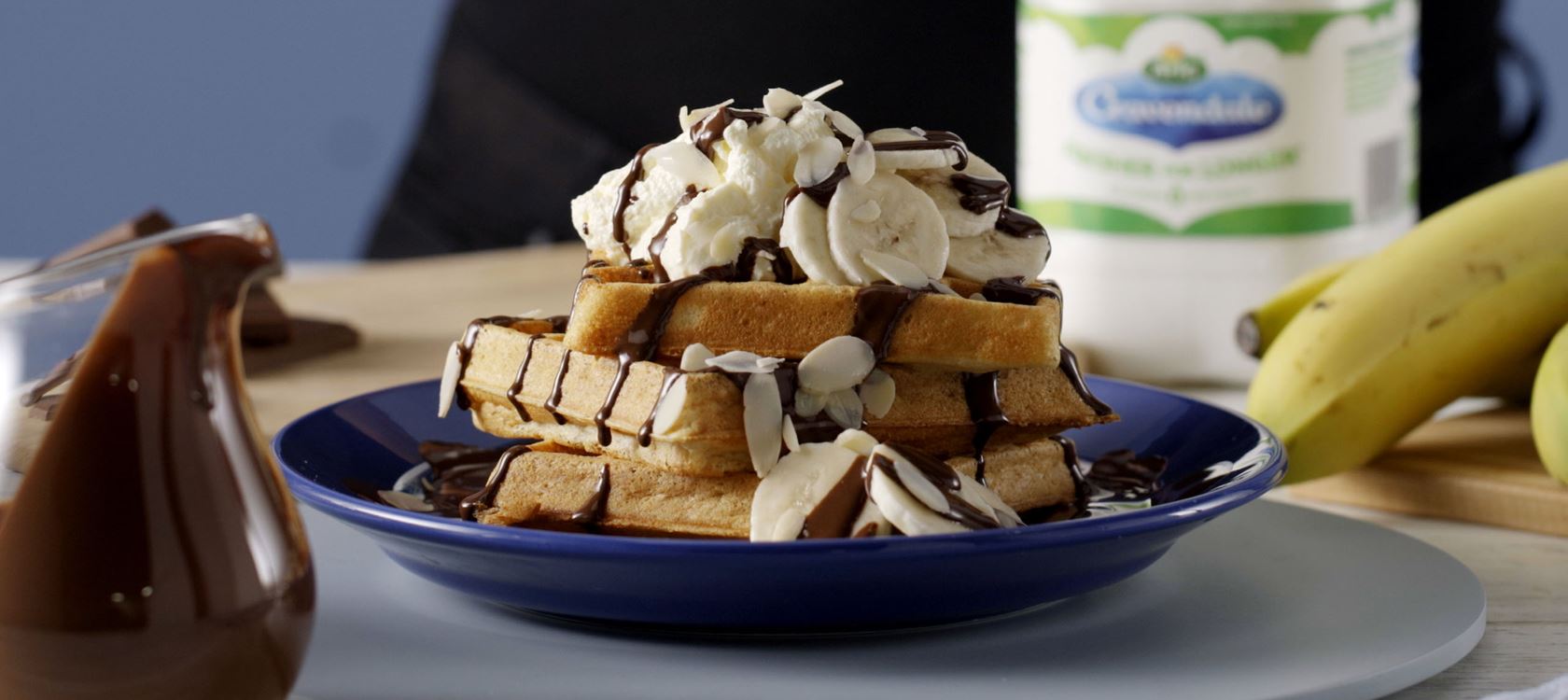 Birthday banana split waffles
Make someone's day with these delicious banana split waffles.
Ingredients
225 g Flour
2 Eggs
4 tsp Baking Powder
420 ml Arla Cravendale Milk
60 g Butter, Melted
20 ml Double Cream
2 Bananas
60 g Flaked Almonds
100 g Milk Chocolate, Melted
Instructions
Instructions
Mix the flour and baking powder in a big bowl.

Add the milk and beat until smooth, then stir in the cooled butter.

Heat up your waffle iron.

Brush the griddle with butter, then pour your batter into the grid and cook until perfectly browned.

Meanwhile, whip the cream and cut the banana into slices.

Once cooked, serve the waffles straight away with banana, almonds and a drizzle of melted chocolate.
Print