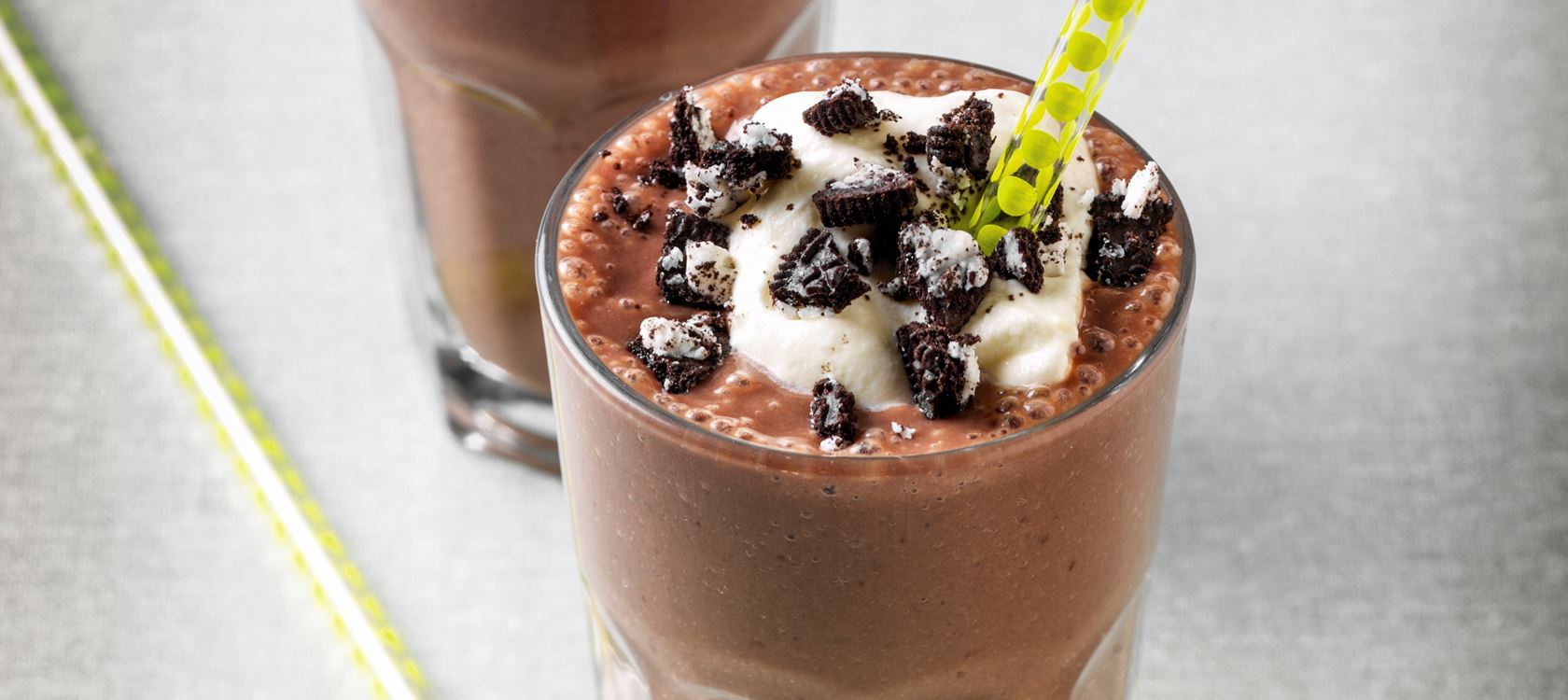 Get in one of your five-a-day in a tasty way with this banana maple shake. Use Arla Lactofree cream and chocolate drink and top with crumbled Oreos.
Ingredients
300 ml Lactofree Chocolate Drink
125 ml Lactofree Cream
3 Frozen Bananas
12 tbs g Coca Powder
1 - 2 tbsp Tbsp Maple Syrup
To Serve
Instructions
Instructions
Whip cream with blender or hand whisk until firm when spooned.
In a blender add all other ingredients except Oreos and blend until combined.
To serve, pour the milkshake mix into 2 glasses, spoon cream on top and finish with crumbled Oreos.
Print