Recipe inspiration
Quark Mini Tuna Fishcakes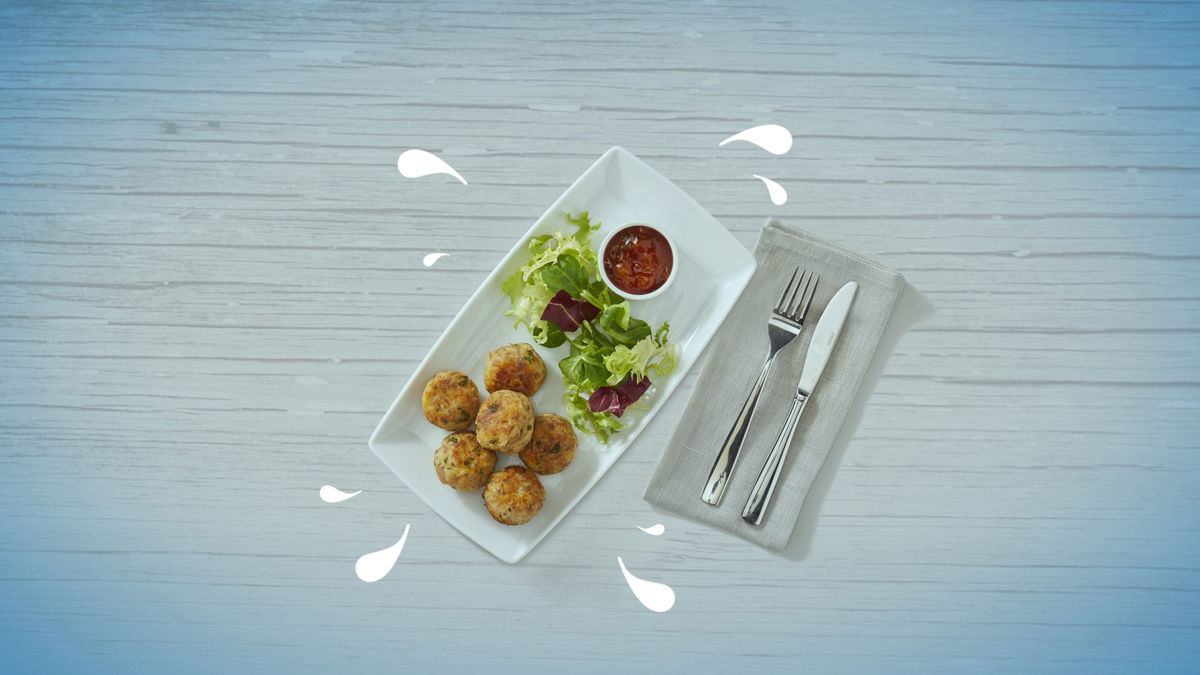 Ingredients
2 cans of tuna in water (about 185g)
2 medium eggs
1 onion (finely chopped)
2 garlic cloves (finely chopped)
40g fresh parsley (finely chopped)
1 teaspoon salt
freshly ground pepper
200g Arla Quark
75g bread crumbs
1 tablespoon vegetable oil
Serves: 4
Preparation
Lightly fry onions and garlic in a pan first. Drain the tuna and place in a bowl. Stir in the eggs, onions, garlic, parsley, salt and pepper.
Add the quark and breadcrumbs and mix all the ingredients together really well (probably easiest to use your hands!) and put the bowl covered in the refrigerator for about 10/15 minutes.
Then form the mixture into approx 24 balls and add half of the veg oil to a frying pan.
Fry 12 balls over a moderate heat for about 12 minutes, turning them occasionally. Once thoroughly cooked remove from the pan and keep warm in the oven.
Repeat this step with the remaining 12 balls until thoroughly cooked.
Serving suggestion: Ideally serve with a tomato sauce and cooked pasta.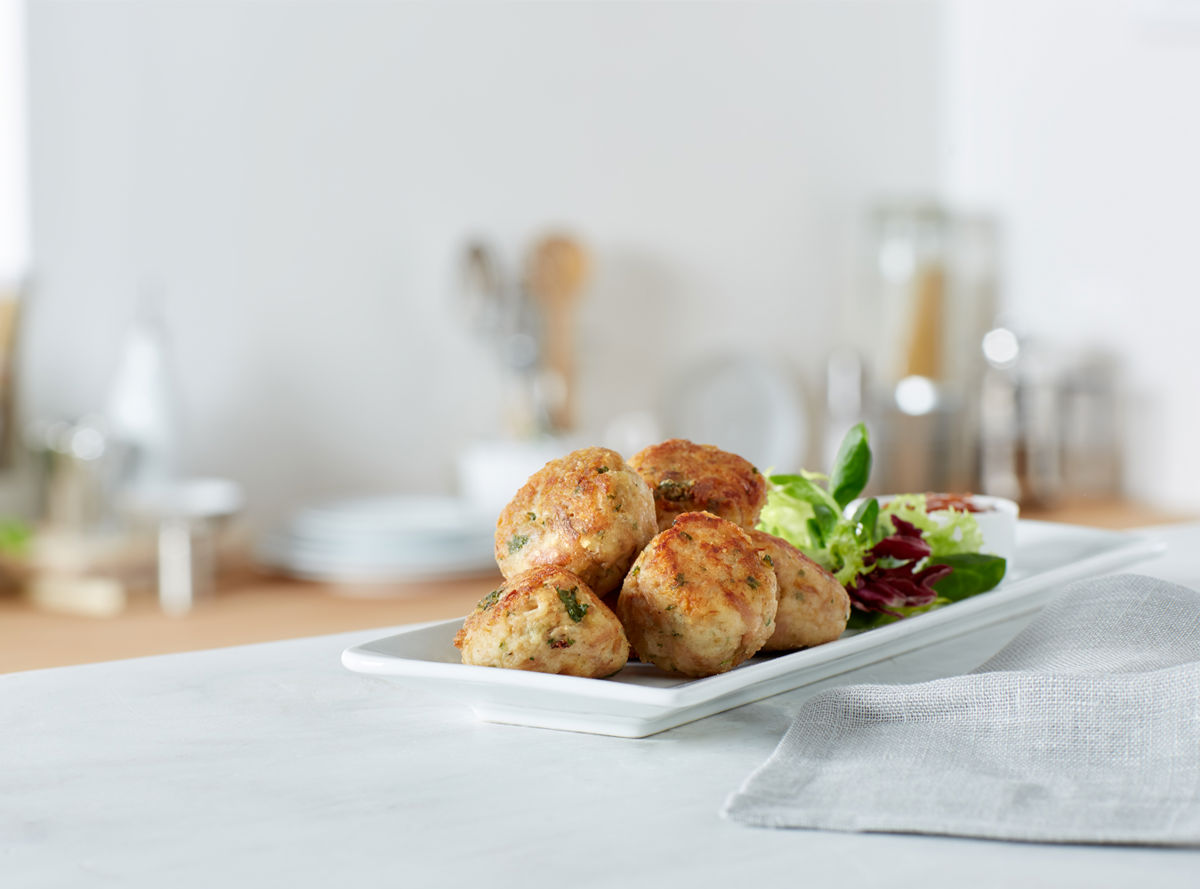 The Arla Quark Range
All our Quark is naturally fat free and made from buttermilk for a delicious creamy taste.
Buy now