Recipe inspiration
Quark Broccoli Quiche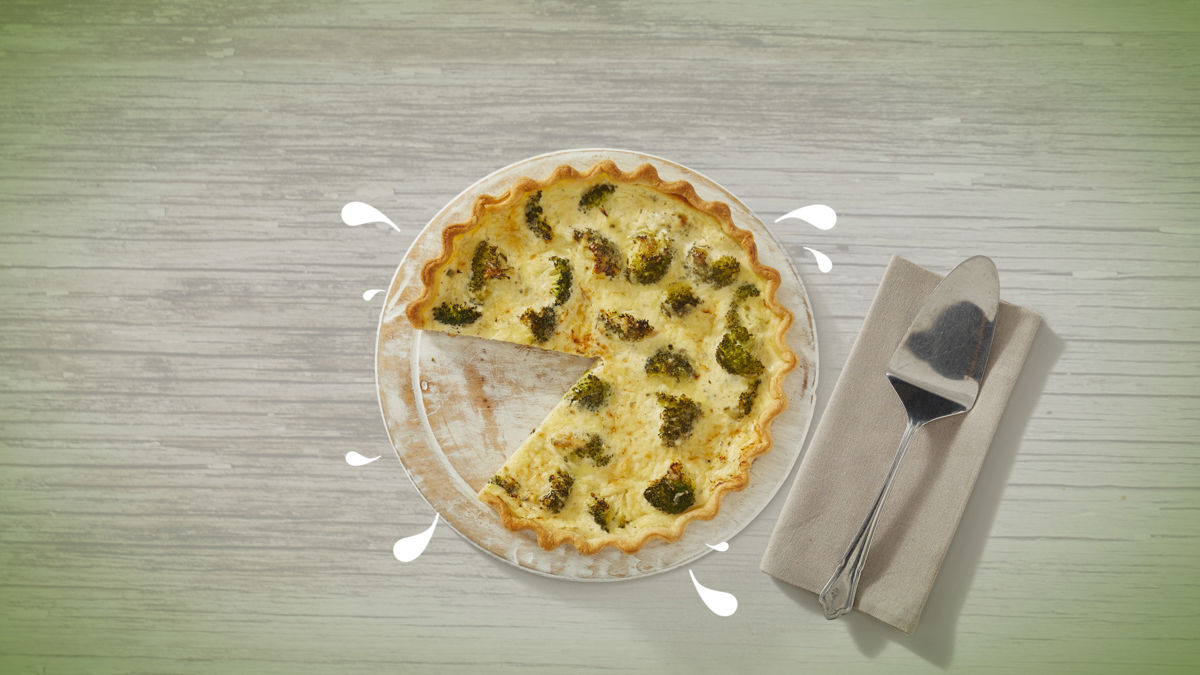 Ingredients
Base ingredients:
300g short crust pastry block
Filling ingredients:
300g broccoli
3 medium eggs
250g Arla Garlic & Herb Quark
1 teaspoon salt
100g mature cheddar cheese
Preparation
Roll out the pastry large enough to line a quiche or flan tin approx 22cm in diameter. Ensure there is enough pastry to line and sit up the sides of the tin.
Blind bake the pastry using baking paper and baking beans in the middle of a pre-heated oven (approx 200°C) for 15/20 minutes or until the pastry starts to turn golden brown. After 15 minutes - remove the baking beans and paper and bake for a further 5 minutes.
Cut small broccoli florets from the stem. Cut the stalks into thin slices. Put the broccoli in boiling salted water and boil covered for about 1 min, then drain using a sieve.
Beat the eggs together lightly and add quark and salt. Line the broccoli on the pre-baked pastry, pour the egg mixture over the top and sprinkle with cheese. Place the quiche in the middle of a pre-heated oven.
Bake for approx 25 min at 200°C or until golden brown on top. The quiche mixture may bubble up but will settle down following removal from the oven.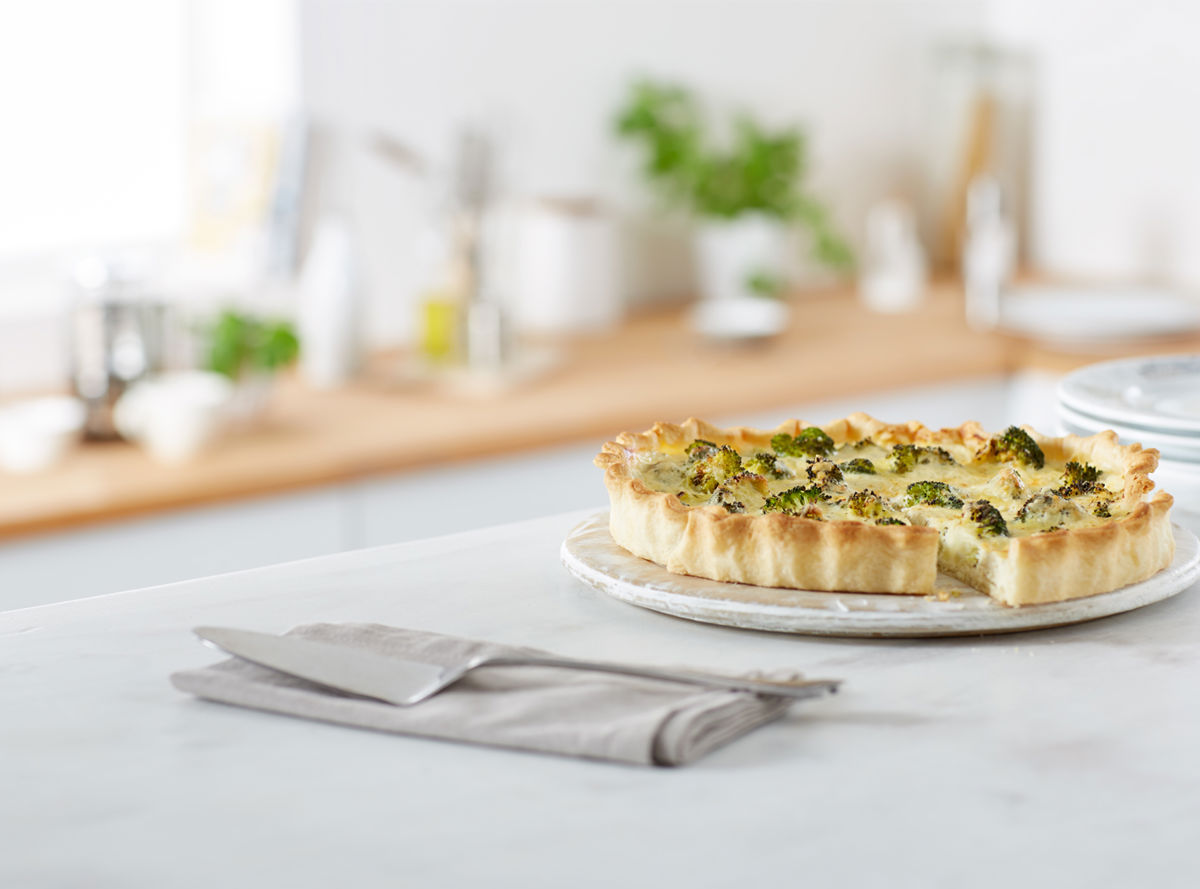 The Arla Quark Range
All our Quark is naturally fat free and made from buttermilk for a delicious creamy taste.
Buy now