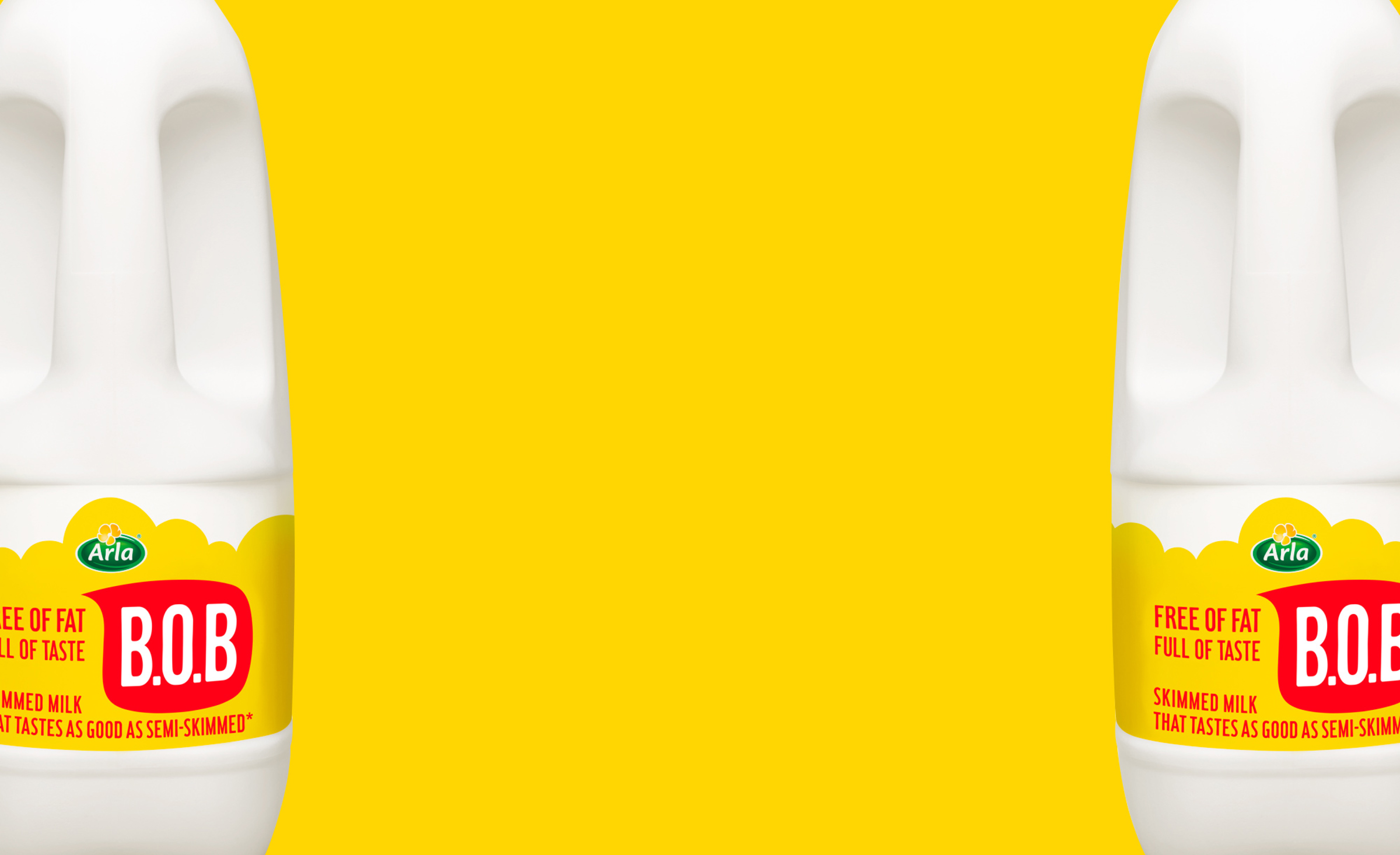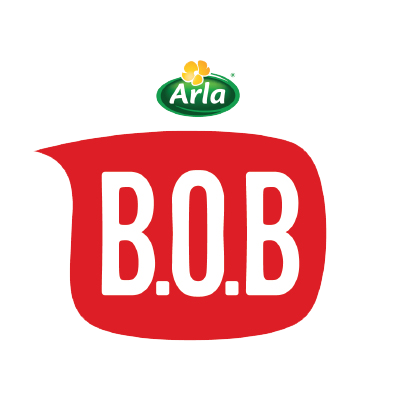 Meet Arla B.O.B – the best of both worlds!
You might have seen B.O.B before and wondered what actually is Arla B.O.B milk? It's a bit of a strange name at first but once you get to know it, it all makes sense!
Simply put, it's a fat-free skimmed milk with the all the delicious flavour of semi-skimmed. That might seem too good to be true, but not with B.O.B, the milk without compromise. Here's why you should believe in B.O.B too.
How is Arla B.O.B made?
Quite simply, we collect some of the naturally occurring protein in milk, and carefully add more of it back into skimmed milk. It's this extra protein which makes Arla B.O.B taste so good, and makes a perfect cuppa. We've spent years perfecting B.O.B to make sure it's as fresh and tasty as possible. And it's always fresh – there are no artificial ingredients or additives here.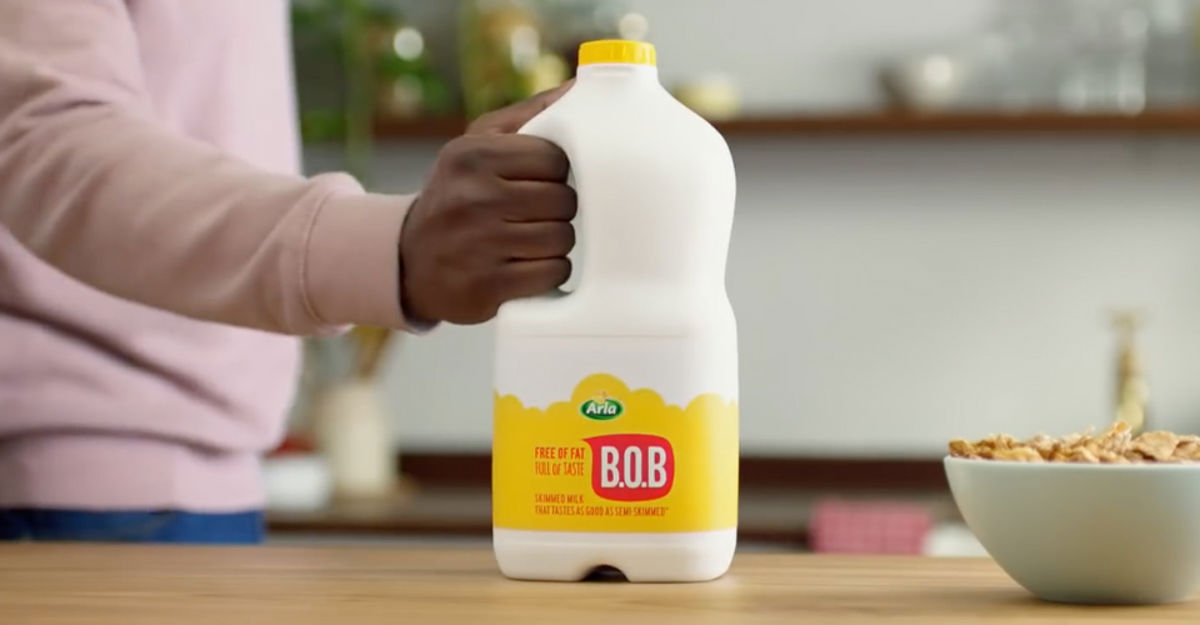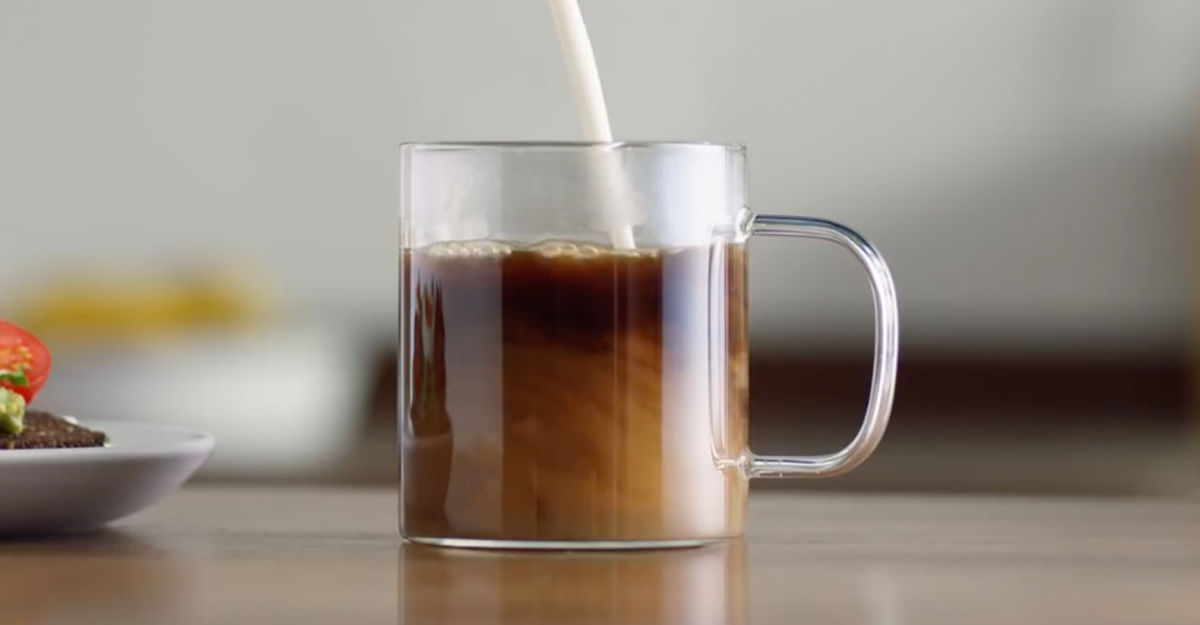 So why is it called Arla B.O.B?
Because Arla B.O.B brings together the fat free benefits of skimmed milk and the delicious taste of semi-skimmed, it gives you the best of both worlds. It's fat free but doesn't skimp on flavour & texture, making it perfect for adding a splash to tea, pouring over cereal, and anything else you can think of. But that's where the name comes from – B.O.B – the Best Of Both worlds!
Why is the shelf life of Arla B.O.B so long?
We put our Arla B.O.B milk through a fine filtration process. This removes a natural bacteria that's partly responsible for turning milk, allowing B.O.B to stay fresher without any additives or preservatives.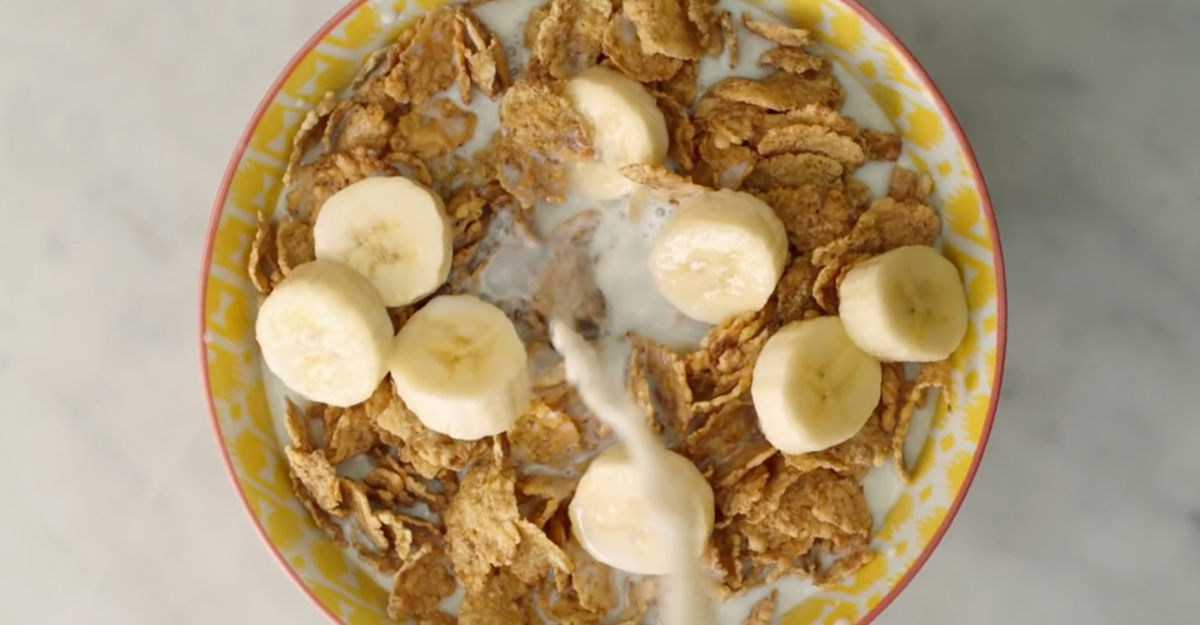 Sounds great! Where can I get Arla B.O.B?
You can find Arla B.O.B chilling out in the aisles of most supermarkets and online retailers – you can add it to your basket right here if you want to!

So, if anyone asks you what Arla B.O.B is, now you can confidently say…
It's skimmed milk that tastes like semi-skimmed. The best of both worlds.