There's so much to process when it comes to making choices about diet and nutrition and how our habits impact the environment. From what we read online or see on social media, to what our friends think, there's so much pressure to make the right food choices to be sustainable. This is especially true when it comes to dairy.
With so many different opinions out there, we've done some research into how people are making decisions about food in the UK, and what impact this might be having on our health and the health of the planet.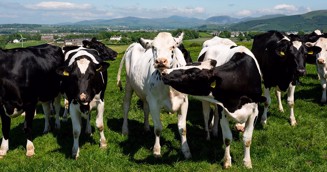 Sustainable thinking
The way we make decisions about nutrition seems to be mainly based on what society thinks of us, not on learning the facts. A shocking 65% of people in the UK say they feel pressured to give up dairy even though they don't want to*, and a third admitted to only ordering dairy alternatives in public while still having dairy at home*. This means that people could be making decisions on their diet based on fear of looking like they're doing the wrong thing rather than finding out the facts.
What does the UK think is a sustainable diet?
A total of 41% of UK residents* feel confused about what makes a sustainable diet, demonstrating that many of us are unsure what true sustainability means when it comes to our nutrition. This is why Arla's 2,100 UK farmers are keen to demonstrate and explain how they produce a vital source of nutrition while working hard to reduce their impact on the environment.
Nutrition knowledge
There are so many nutrition trends and products around, no one can be blamed for making snap decisions sometimes - 1/3 of UK residents admit to adopting opinions on nutrition they see on social media*. But good nutrition needs to be clear and understandable to help people make good choices. Milk is natural and nutritious* – and affordable, which is key for a lot of people in the UK and around the world.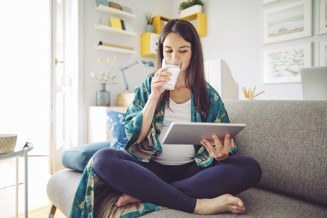 Dairy farming – the full facts
Farming has been an integral part of the British countryside for centuries, from providing quality produce to creating vital hedgerow and meadow habitats for wildlife. While dairy farming has its challenges to tackle with the climate crisis, it's also an essential part of the solution to establish ongoing sustainability in food production.
Dairy nutrition
As well as tasting great, cow's milk and yogurt are packed with important nutrients – milk is a source of calcium, protein, vitamin B2 and B12. And the great thing about dairy is that it can be a part of your diet in many different ways, from in your tea or coffee to pouring on cereal for breakfast or for cooking in sauces and all sorts of recipes. It's been a staple part of people's nutrition all over the world for thousands of years, represented in so many different cultures and culinary traditions.
Biodiversity
Maintaining the land has always been a core part of farming. Cows need quality grass, and so farmers need to know how to use their land to keep it healthy. They also know how it fits into the biodiversity of the countryside around. Farms often have hedges and meadows and woodland, all vital for a wide range of wildlife including birds, insects, and mammals. In fact, it's been estimated that hedges may support up to 80% of the UK's woodland birds and 50% of our mammals.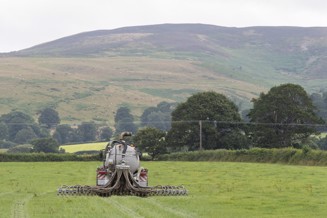 * Per 100ml milk is a source of calcium, protein, vitamin B2 and B12
* Research carried out by OnePoll March 2022.