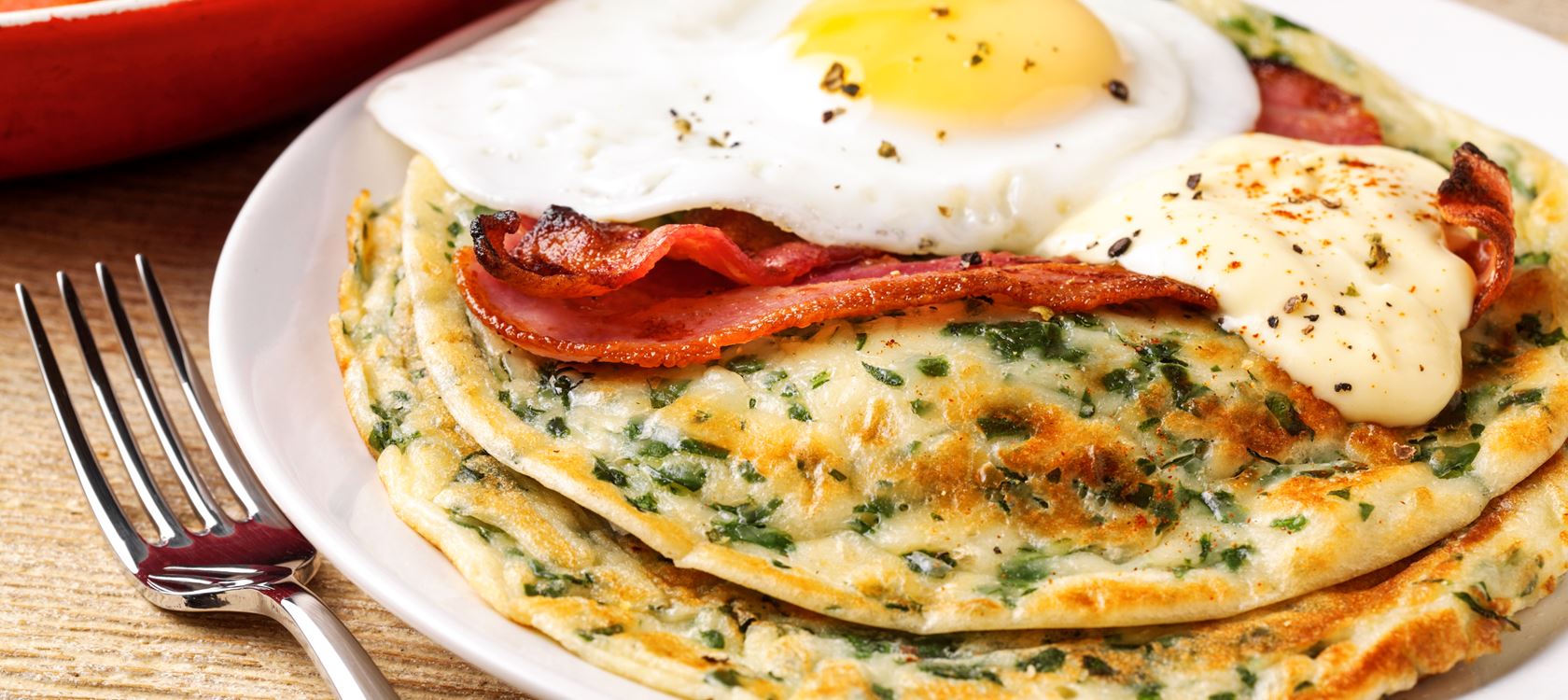 Ingredients
For the Pancakes
250 g Plain Flour
230 ml Lactofree Fresh Whole
55 g Lactofree Spreadable
3 Baby Spinach Leaves
2 Egg s
1 Tsp Baking Soda (Powder)
1 Tsp Salt
For the Hollandaise
215 g Lactofree Spreadable
3 Egg Yolks
1 Tbsp Fresh Lemon Juice
1 Pinch of Cayenne Pepper
For the Topping
9 Streaky Bacon Strips
3 Large Free Range Eggs s
Instructions
Instructions
Make the hollandaise first by melting 215g butter in a small pan. Add the rest of the hollandaise ingredients to a blender and blitz. Whilst blender is on, slowly pour melted butter into the blender to thicken the sauce. Season to taste.
Mix ingredients for pancakes to make smooth batter. Chop spinach and stir through batter.
Melt 55g butter in a small pan over a low heat.
Ladle a spoonful of pancake batter in to the frying pan and let cook for 6-8 minutes. Meanwhile, pan fry bacon until crispy. In the same pan, crack open eggs and cook to your liking (although we think a runny yolk is best!)
Plate up pancakes followed by the bacon and eggs, drizzle over the hollandaise and add a little extra cayenne for a spicy kick.
Print