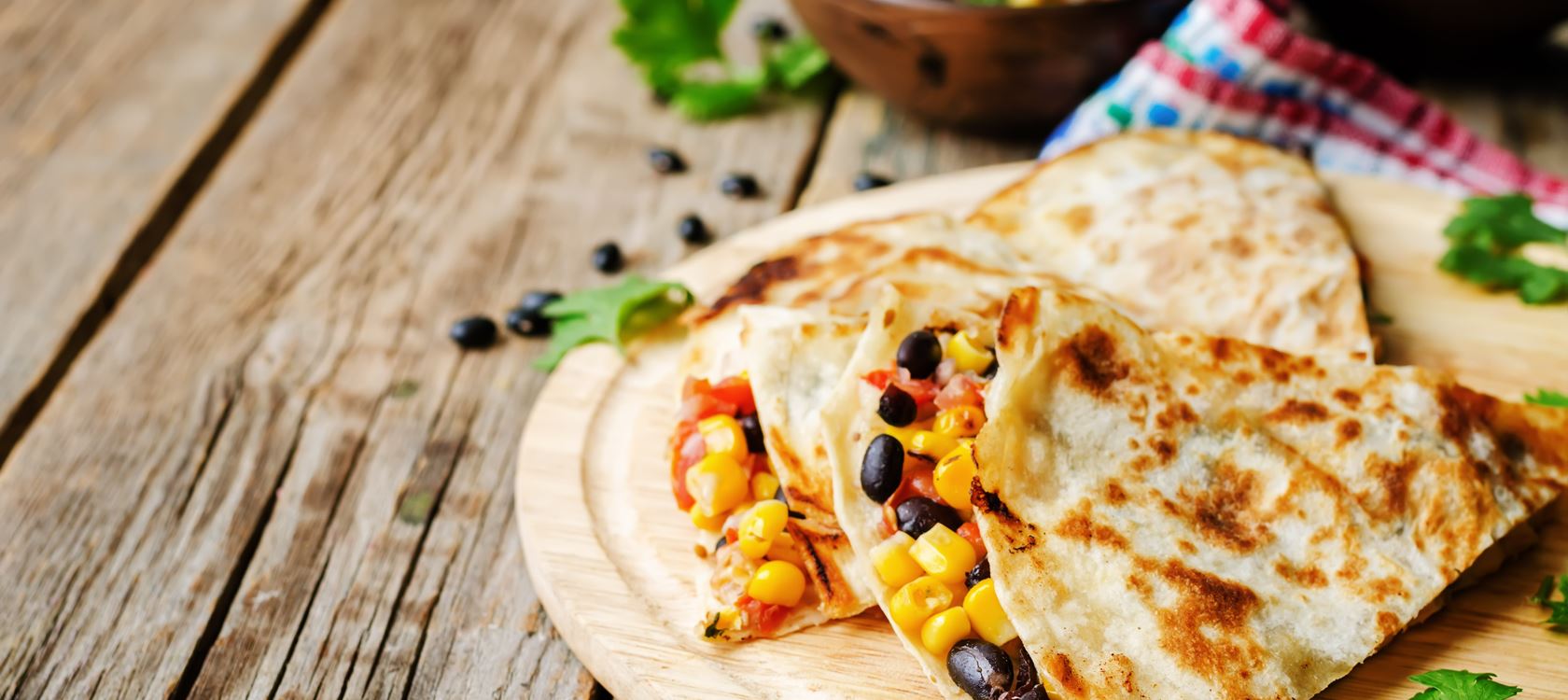 Ingredients
150 g Cooked vegetables and fresh sweetcorn .
2 Tablespoons Lactofree Spreadable (Melted)
4 Large flour tortilas .
100 g Lactofree Cheddar .
Instructions
Instructions
Combine the vegetables with the fresh sweetcorn
Melt the Lactofree Spreadable in a skillet lay on the tortilla and sprinkle over the Lactofree Cheddar
Spread around 1/2 cup of the veg over just half the tortilla. Adding it as the Lactofree Cheddar melts gives the filling time to warm if it has cooled.
When the Lactofree Cheddar has completely melted and you see golden-brown spots on the underside of the tortilla, the quesadilla is ready.
Use a spatula to fold the quesadilla in half.
Slide the quesadilla to a cutting board, slice into wedges and serve!
Print