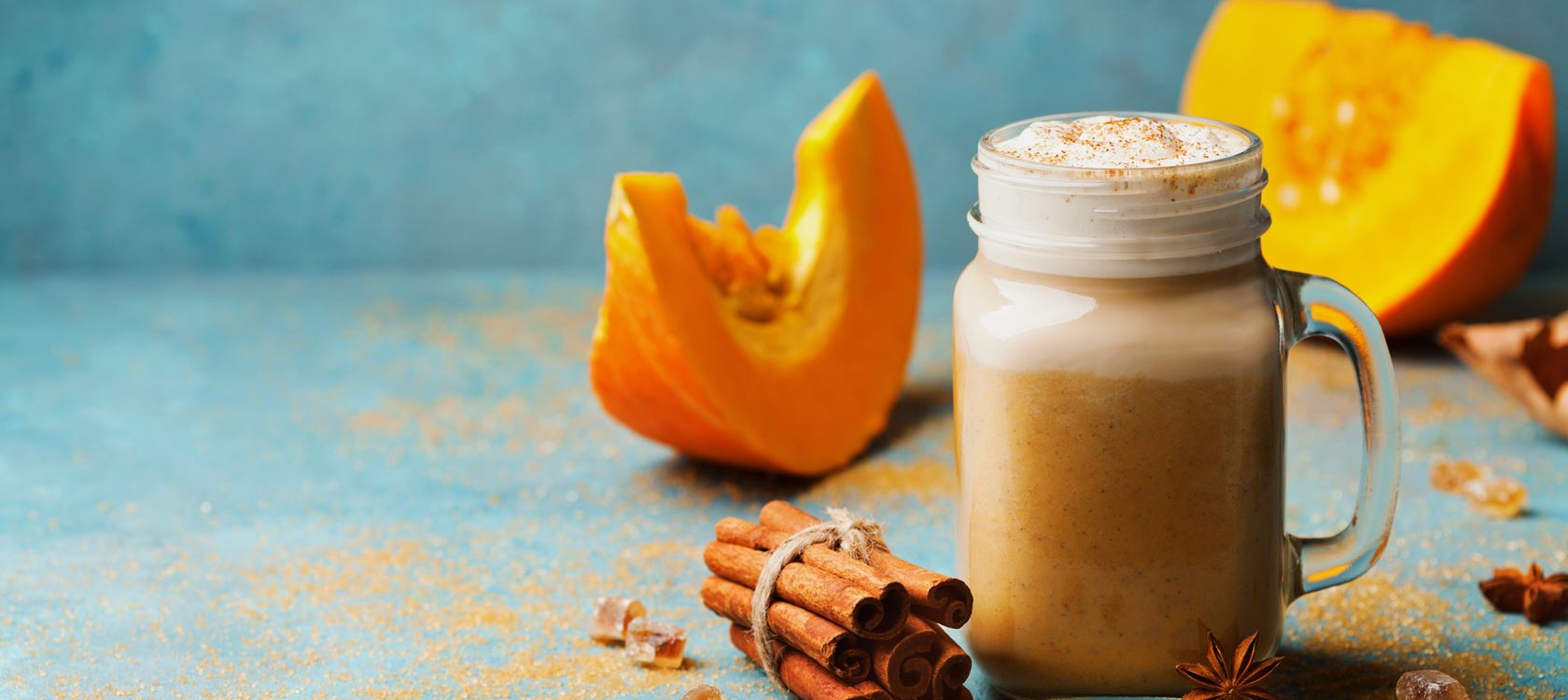 The best thing about autumn? The return of pumpkin spice lattes! Warm yourself up with this delicious recipe, made with Arla B.O.B, the skimmed milk that tastes like semi.
Ingredients
Serves 1
Recipe for 1 Head portions
225 ml Arla B.O.B Milk
1 tbsp Pumpkin Puree
1 tsp tsp Vanilla Extract
1/4 tsp Nutmeg
1/4 tsp Ginger
1/4 tsp Cinnamon
1 shot Espresso
1 tsp tsp Honey (to taste)
Instructions
Instructions
Heat the Arla B.O.B milk and pumpkin puree in a saucepan over a medium-low heat, stirring constantly whilst bringing to a simmer.
Add the vanilla extract, cinnamon, nutmeg and ginger, and whisk until the mixture becomes frothy.
Pour the espresso into a mug, then slowly add the pumpkin spice mixture. Top with frothed milk and sweeten with honey to taste.
Print