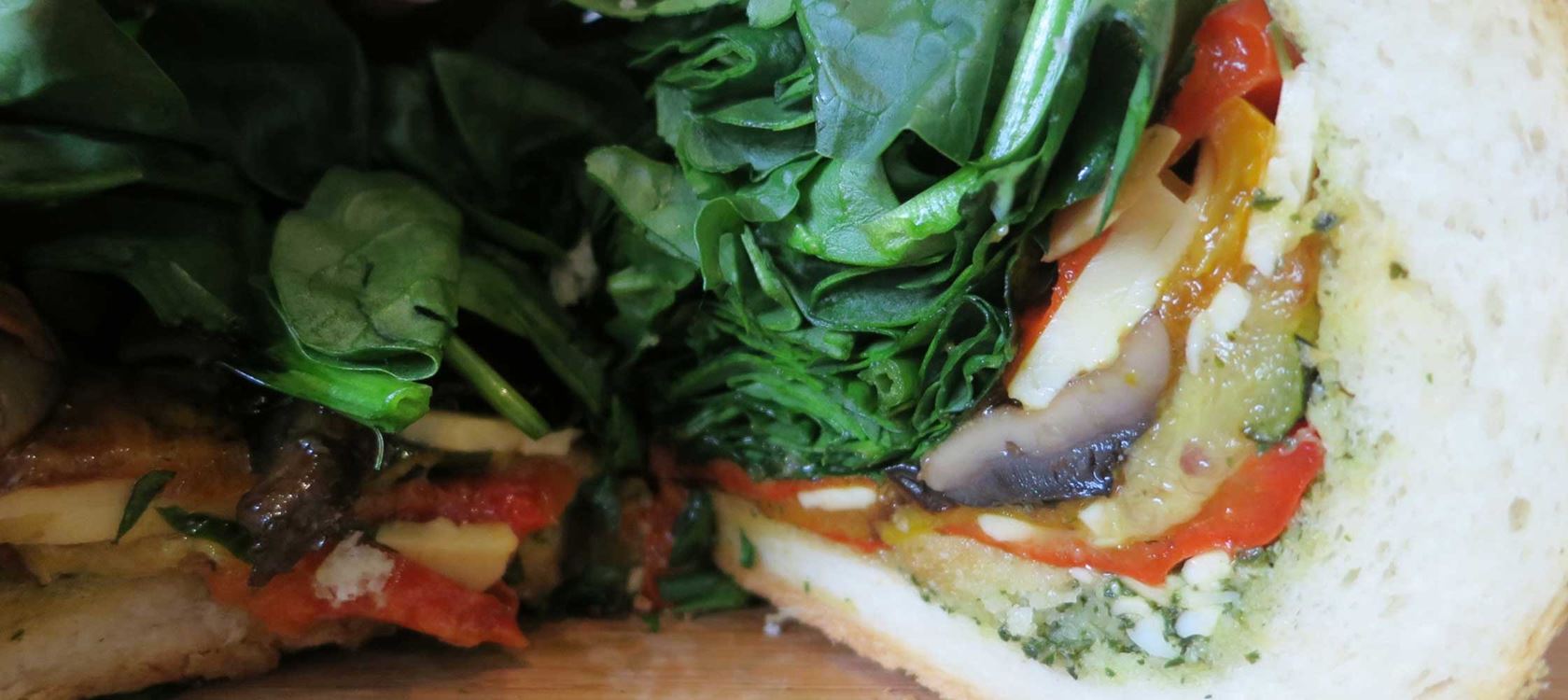 Ingredients
200 gram Lactofree Cheddar
1 Round Crusty Loaf
2 Red Pepper
1 Yellow Pepper
2 Large Mushrooms
1 Cup of Baby Spinach Leaves
4 Cloves of Garlic
2 Tbsp Pesto (Check the label to make sure it is Lactofriendly)
Instructions
Instructions
Begin by slicing the top off a cob loaf (save this for later).
Hollow out the middle to leave a crusty shell. Keep the walls thick so they stay nice and crisp.
Toss the courgettes, peppers, garlic and mushrooms in olive oil and roast on each side until soft and lightly charred. Put the veg to one side on some kitchen roll to soak up any excess oil.
Use a spoon to spread the pesto on the inner walls and under the lid.
Slice the cheese and season the veggies with salt and pepper. Now you're ready to start layering the fillings inside the loaf.
Layer the veg, cheese, and top off with salad leaves until the bread is filled. Finish with a layer of spinach leaves.
Print