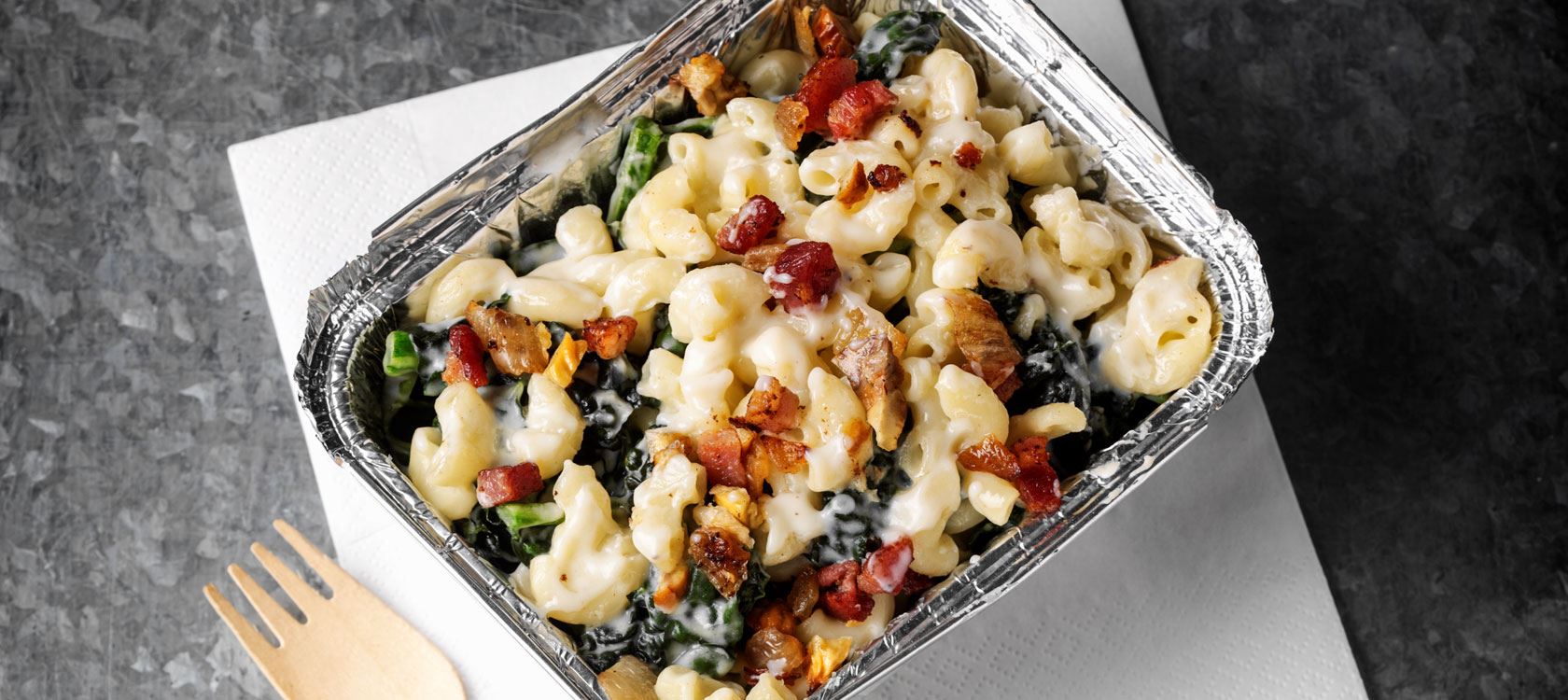 Pancetta & Cavolo Nero Mac
Top off your Arla Lactofree macaroni cheese with cavolo nero and smoked pancetta for a more authentic Italian vibe. Save any leftovers for a cheesy lunch.
Ingredients
For The Mac
400 g Macaroni
50 g Lactofree Spreadable
50 g Plain Flour
568 ml Lactofree Dairy Drink Whole
300 g Lactofree Cheddar Grated
1 tsp tsp Mustard
For The Topping
300 g Cavolo Nero (Finely sliced, stems removed, kale works equally well)
300 g Smoked Pancetta Pieces
Instructions
Instructions
Bring a large pan of salted water to boil and cook the pasta until al dente. Pour into a colander and leave to drain thoroughly. Make a roux in a heavy bottomed pan by melting Lactofree Spreadable and adding flour, stirring into a paste with a wooden spoon. Cook for 3 to 4 minutes until golden in colour. Slowly whisk pre-warmed Lactofree milk into the roux and cook for another 5 to 8 minutes until the sauce is thick enough to coat the back of the wooden spoon. Over a low heat add the cheese, pancetta and mustard and mix until melted, stirring occasionally to stop it sticking. Fold in the cooked pasta. In a frying pan, crisp up the pancetta and set aside. Keeping the pancetta fat in the pan, fry the cavolo nero until tender. Spoon onto your serving dish, add the cavolo nero or kale and then sprinkle with pancetta pieces to serve.
Print