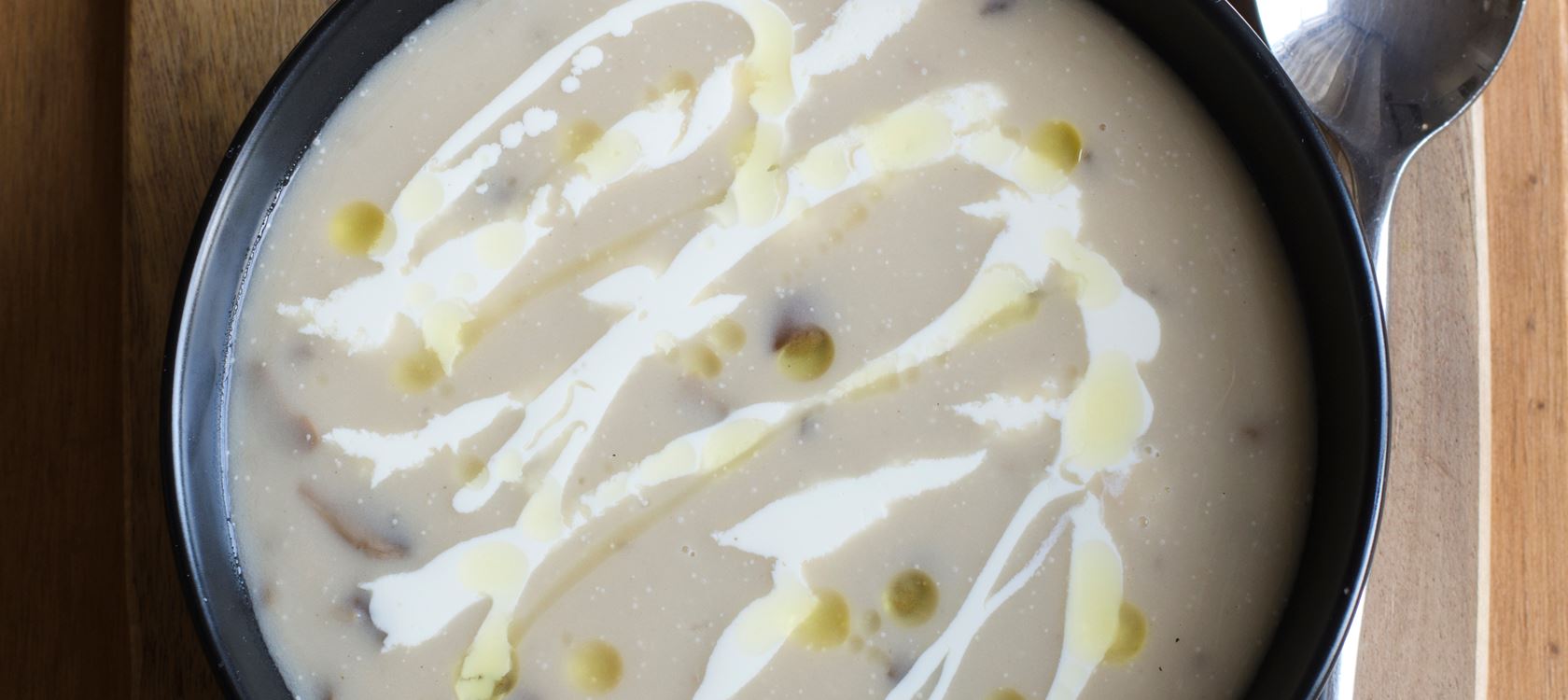 Get back to nature with this homemade mushroom soup. Follow the simple chop, fry and blend method and add Arla Lactofree cream to help thicken it out.
Ingredients
50 g Lactofree Spreadable
2 Shallots (Chopped)
2 Cloves of Garlic (Peeled and chopped)
400 g Mushrooms (Roughly chopped)
600 ml Vegetable Stock
Salt and Pepper
100 ml Lactofree Cream
Chopped Parsley To Garnish
Instructions
Instructions
Heat the spreadable in a large pan and fry the shallots and garlic for 5 mins until softened but not brown. Add the mushrooms and fry gently for 5 mins, stirring occasionally.
Pour in the stock and season with salt and freshly-ground black pepper. Simmer for 10 mins until the mushrooms are very tender.
Remove from the heat and leave to cool for 5 mins, then puree the soup with a stick blender or transfer to a food processor and process until smooth.
Stir the cream into the pureed soup and heat through gently for 2-3 mins. Adjust the seasoning to taste and serve in warmed bowls garnished with parsley and chopped mushroom.
Print