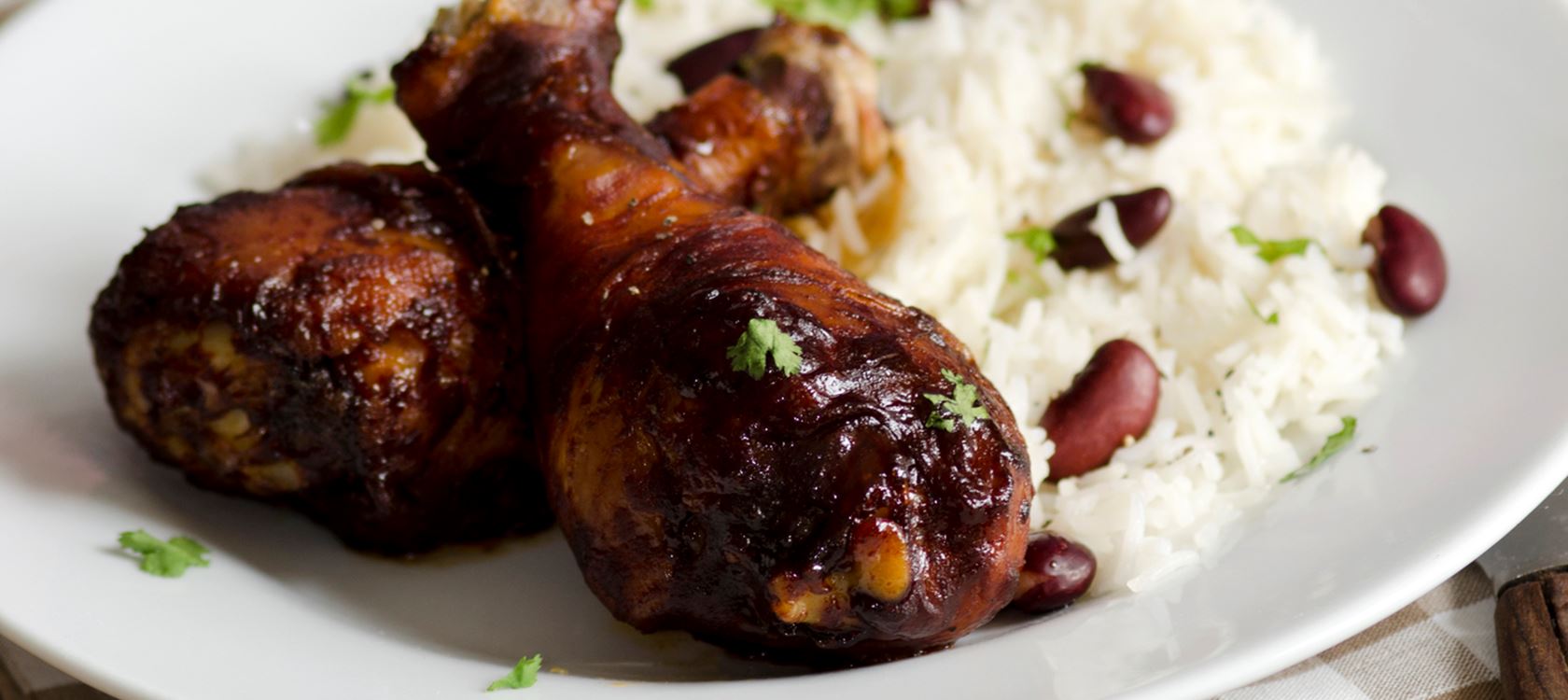 Bring a taste of the Caribbean into your cooking with this jerk chicken recipe. Serve with Arla Lactofree natural yogurt to cool the fiery flavours.
Ingredients
50 ml Lactofree Natural Yogurt
2 Tbsp Garlic Powder
1 tsp Tsp Paprika Powder
2 Small Onions
1 Cup Tsp Fresh Coriander
1 tsp Squeeze of Lemon Juice (Or Lime)
1 Pinch Tbsp Salt
3000 g Roast Chicken
3 tbsp Tbsp Jerk Seasoning
Instructions
Instructions
Rub the entire chicken liberally with salt. Then grate the onion and rub it into the chicken as well.
Throw on the paprika and garlic powder, then rub on the Jerk Seasoning all over the whole chicken and let the bird marinate for at least 2 hours.
Roast in the oven at 175 degrees for 1 to 1 1/2 hours.
Serve with a small bowl of Lactofree natural yogurt garnished with coriander and lime to cool fiery tongues.
Print