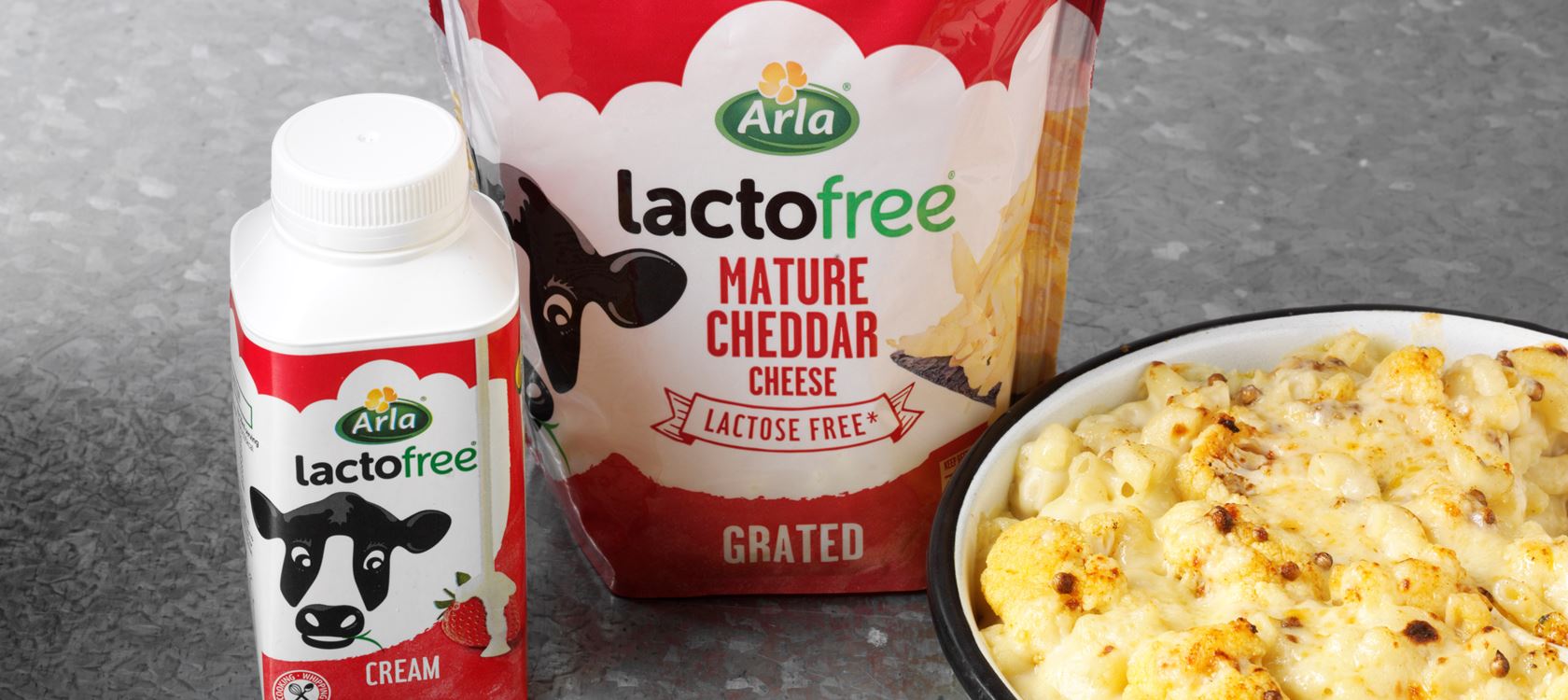 Swap out dairy with Arla Lactofree and enjoy the creamy taste of cauliflower mac. Follow our recipe for the perfect comfort food companion.
Ingredients
1 Cauliflower Separated
50 g Lactofree Spreadable (Melted)
1 tsp Tsp Smoked Paprika Powder
1 Tsp Garlic Powder
1 Cup Tsp Coriander Seeds
For the Mac
400 g Macaroni
380 g Lactofree Cheddar (Grated)
350 ml Lactofree Fresh Whole
200 ml Lactofree Cream
50 g Lactofree Spreadable
50 gram Lactofree Soft White Cheese
50 g Plain Flour
1 tsp tsp Mustard
Instructions
Instructions
Preheat the oven 170 degrees
In a small roasting tin, simmer spices in melted butter for 2 minutes. Toss in cauliflower to coat with mixture. Roast for 15 min.
Bring a large pan of salted water to the boil and cook the pasta until al dente. Pour into a colander and drain thoroughly.
Meanwhile in a heavy bottomed pan melt butter and add flour stirring into a paste with a wooden spoon. Cook for 3 to 4 minutes or until it turns golden in colour. Slowly whisk milk and cream into butter mixture and cook for another 5 – 8 minutes until the sauce coats the back of the wooden spoon. .
Pre heat the grill to 200 degrees.
Over a low heat add the cheese, cream cheese and mustard. Mix until melted, stirring occasionally to stop it sticking. Fold in cooked pasta followed by the cauliflower.
Transfer to an oven proof baking dish, sprinkle with the grated cheese and place under grill until golden brown.
Print