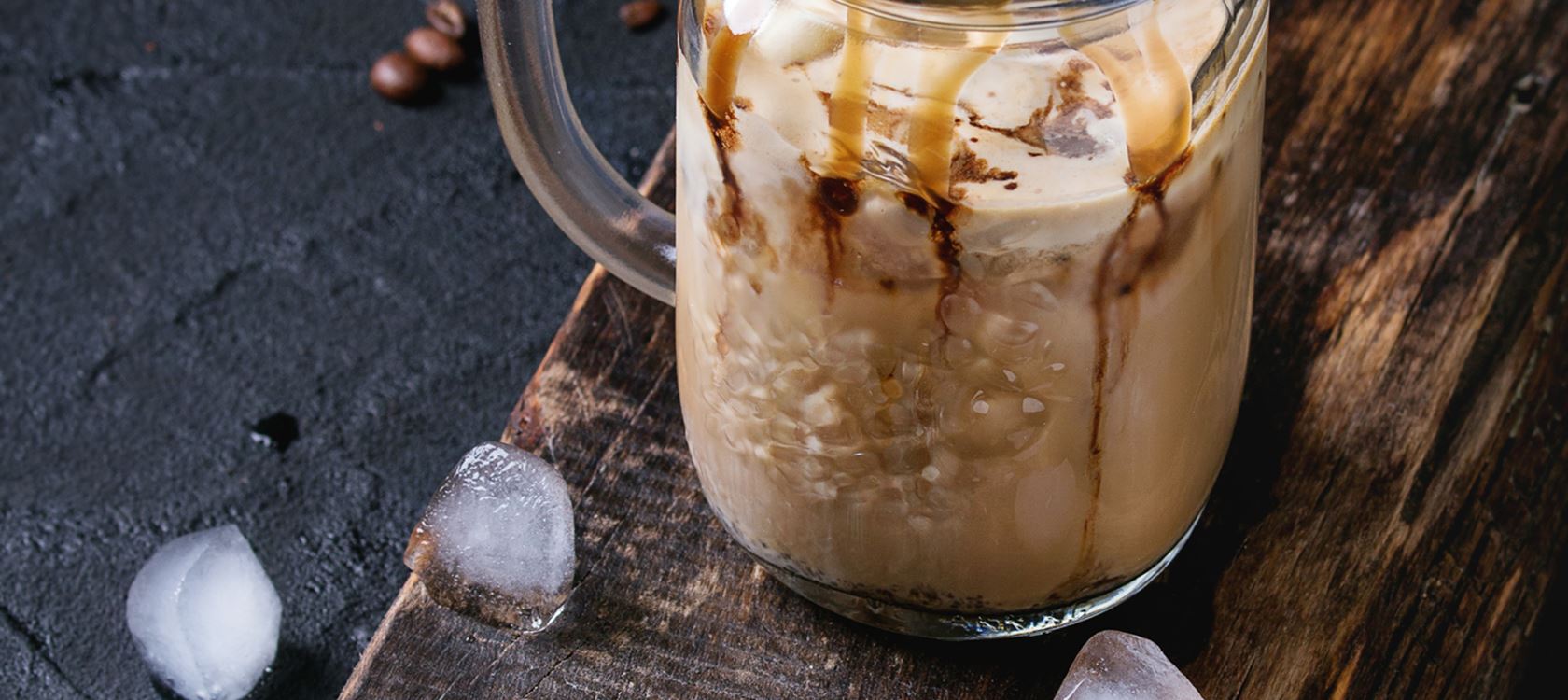 Ingredients
100 g (Or a Glass of) Ice Cubes
4 Tbsp Cold Espresso or Strong Coffee
Tsp Caramel Sauce
100 ml Lactofree Dairy Drink
100 ml Lactofree Cream
Instructions
Instructions
Make the coffee and dissolve the caramel sauce into the hot coffee, set it aside to cool.
When the coffee is cooled, whip the cream into whipped cream and set aside.
In a blender, mix the ice with the the coffee caramel mixture and top with the Lactofree® dairy drink until the ice cubes are almost covered.
Blend until you can't hear any big pieces of ice being blended.
Transfer to two glasses and decorate with whipped cream and caramel sauce.
Print