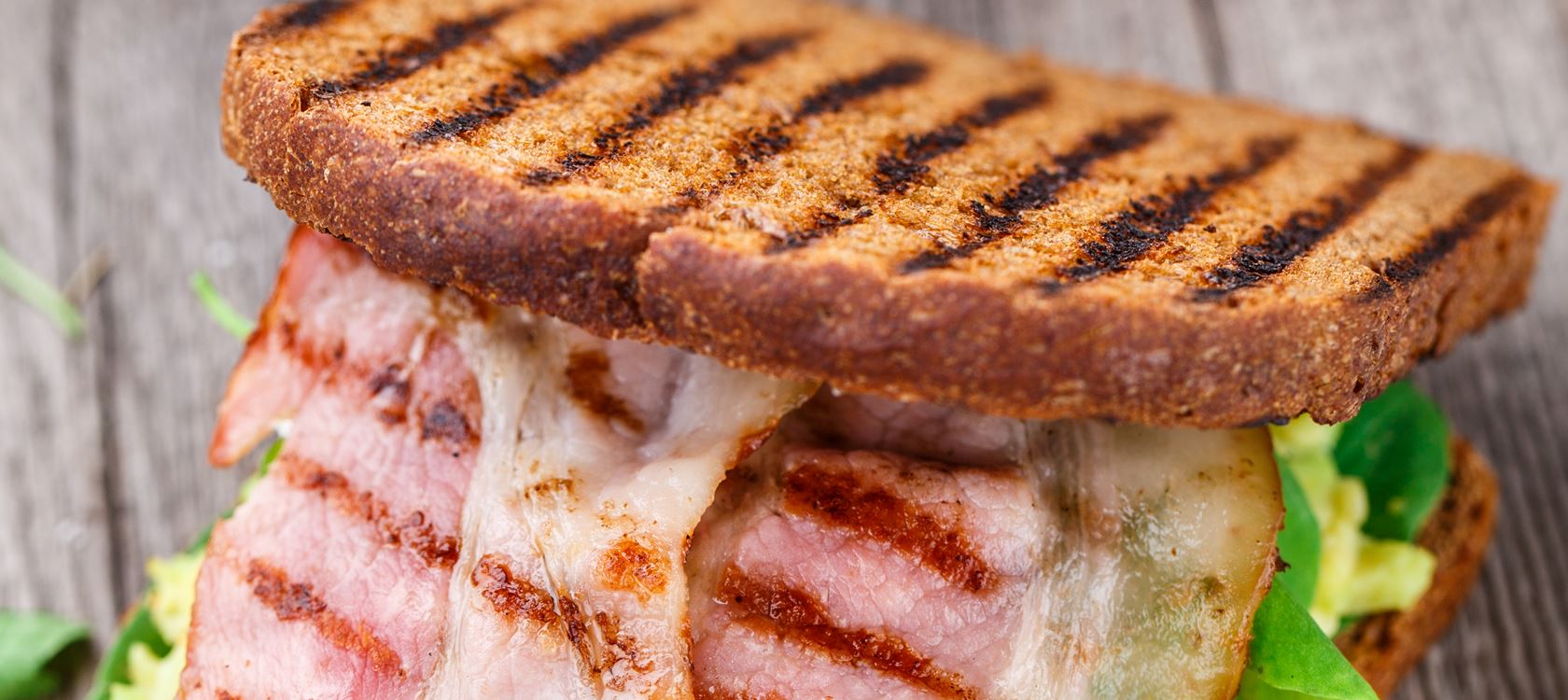 Enhance your bacon sandwich with egg, avocado, lime, spinach and Arla Lactofree cheddar. Enjoy as a big breakfast or lunch by following these simple steps.
Ingredients
4 Rashers streaky bacon .
1 Egg .
1 Avocado (peeled and stoned) .
1 Squeeze of lime .
1 Pinch of salt .
2 Slices of bread .
1 Handful of Lactofree Cheddar .
1 Handful of spinach .
Instructions
Instructions
Heat the grill to high. Put the bacon grill rack and grill for 10 minutes until crisp.
Pour boiling water into a kettle and poach an egg.
Roughly mash the avocado with a fork and stir in the lime juice and a pinch of salt.
Toast the bread until golden and spoon on the mashed avocado. Top with bacon, the poached egg and spinach and Lactofree Cheddar.
Serve and enjoy!
Print