#NoCheatTreats
The campaign for not-so-naughty treats
Eating well isn't about restrictive dieting, it's about switching to a lifestyle that can be sustained all year round. We've worked with some of the best in the business to show that by making a few little changes you can have something nice, without being naughty.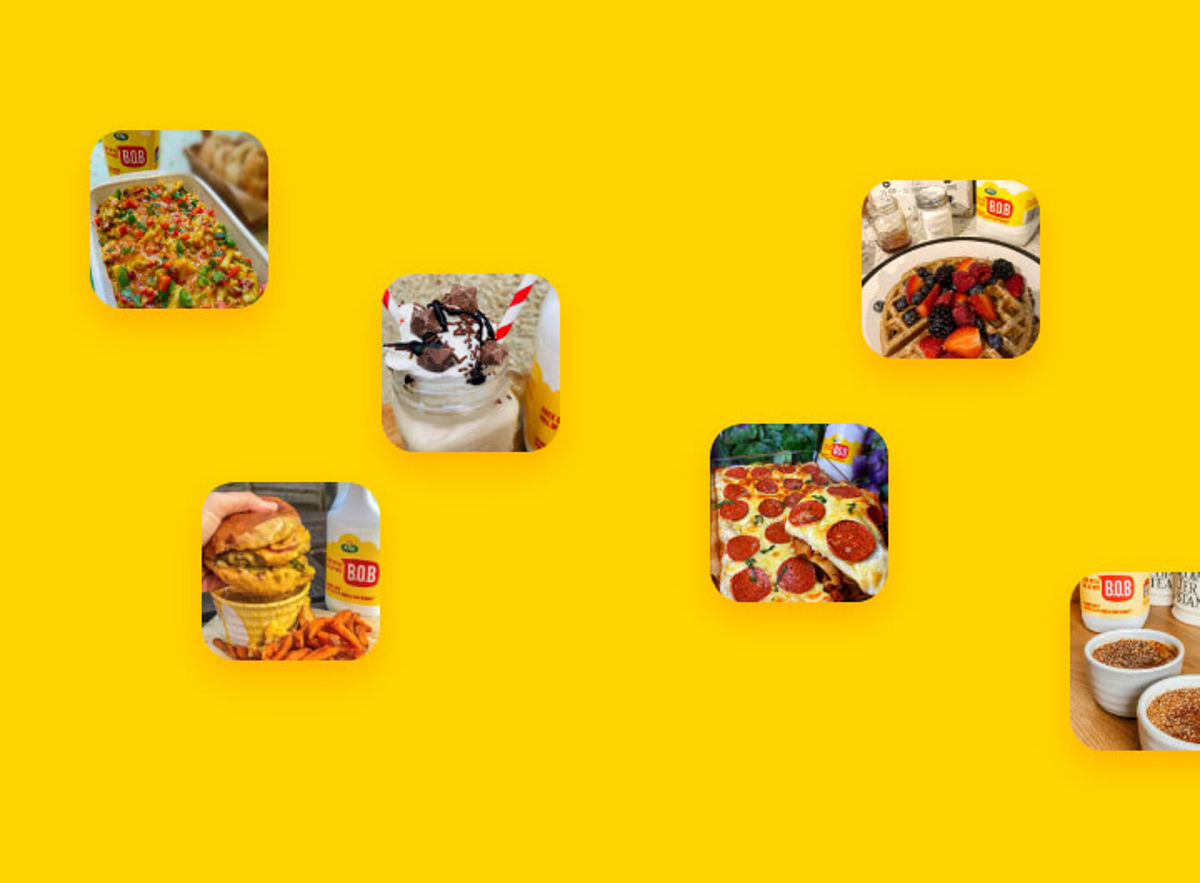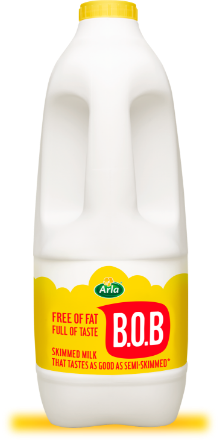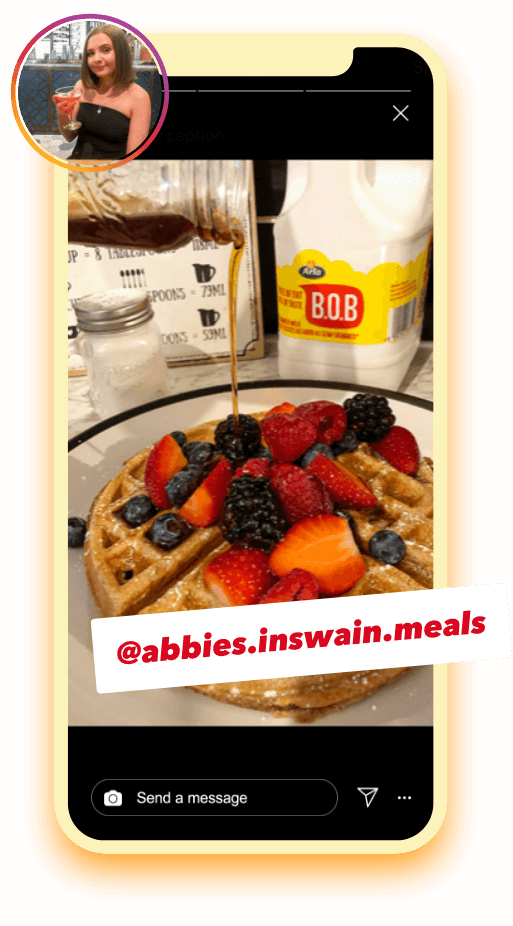 No Cheat Treat Waffles
Get creative with @abbies.inswain.meals. Whip up these waffles in no time so you can focus on piling up the toppings. Finish off your breakfast or dessert masterpiece with fruit, whipped cream or your favourite sauce.
See The Recipe On Instagram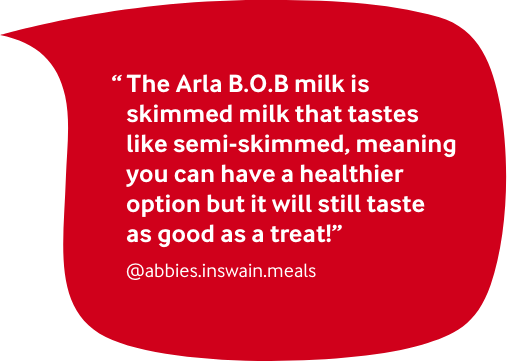 Veggie Pizza Lasagne
Pizza or lasagne? You don't need to choose with @froyoandfrylight's recipe. With a creamy white sauce and plenty of cheese, this veggie pizza lasagne shows you don't need to settle to keep your eating plan on track.
See The Recipe on Instagram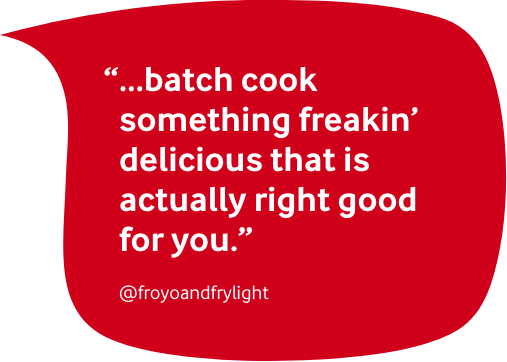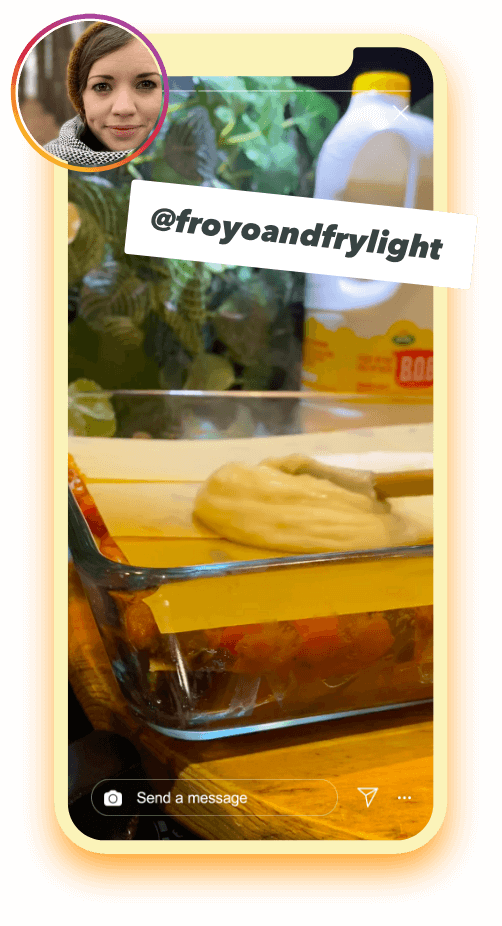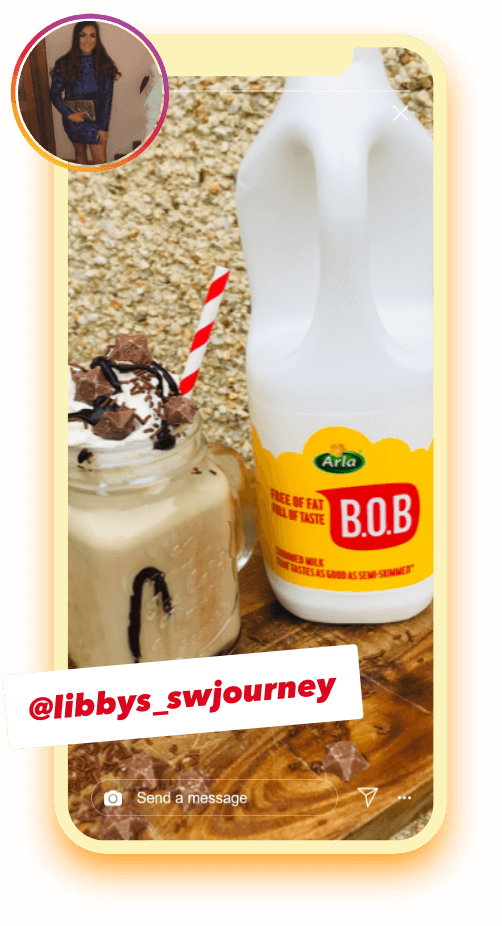 Caramel Swirl Frappe
Satisfy all your sweet cravings with @libbys_swjourney recipe. This caramel swirl frappe has just a handful of ingredients and can be made in a few minutes, so you can tame your sweet tooth whenever it strikes.
See The Recipe On Instagram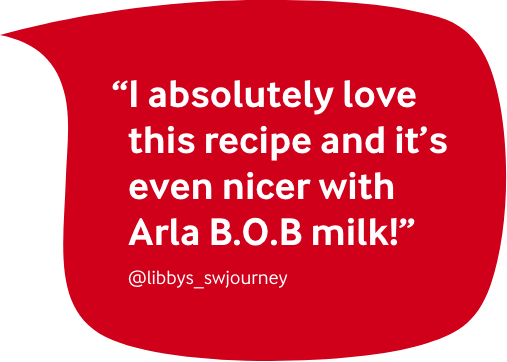 Spicy Mac'n'Cheese
Take everyday meals to the next level with @emslims_sw's spicy mac 'n' cheese recipe. Give a much-loved classic a twist without compromising on flavour. Packed with veg and sprinkled with jalapenos, it's filling, comforting and packed with flavour.
See The Recipe on Instagram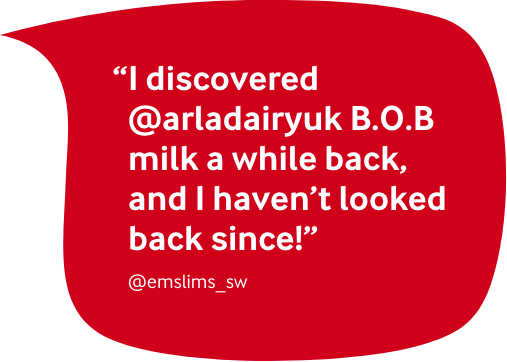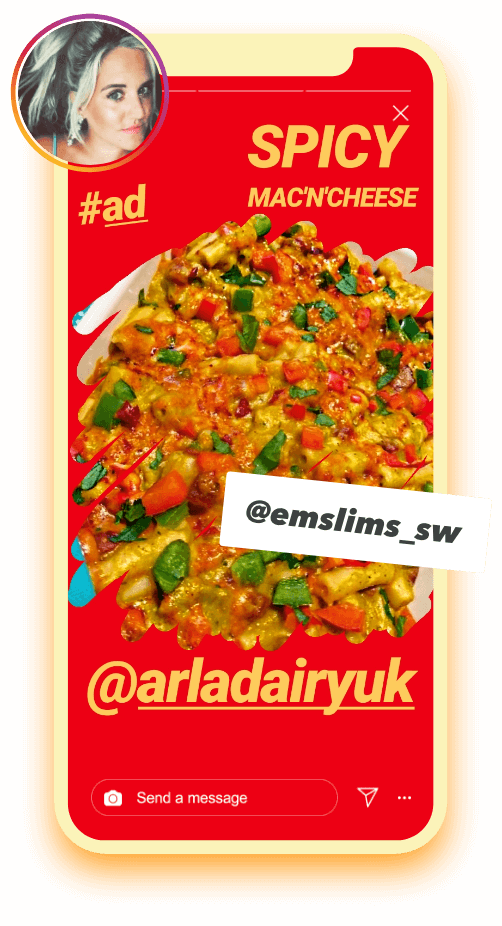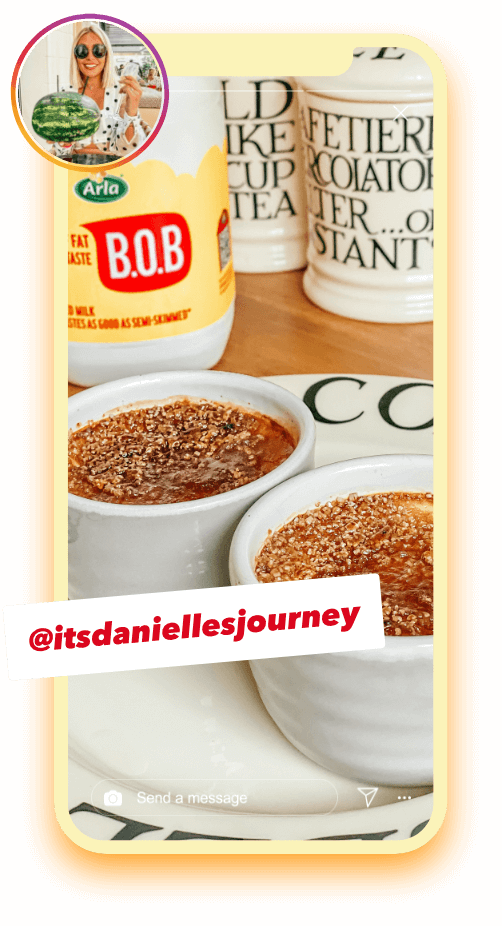 Creme Brûlée
Danielle French (@itsdaniellesjourney) shares her tasty recipes to over 100k followers on Instagram. Follow her for more fashion, lifestyle and food recipes, like this no cheat version of crème brûlée made with Arla B.O.B.
See The Recipe On Instagram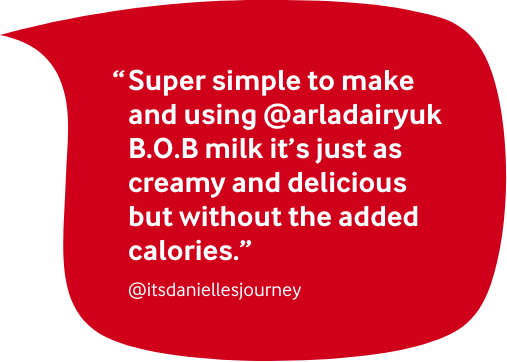 Butternut Squash Mac and Cheese
Eating well doesn't mean you can't indulge. Butternut squash, paprika, and fresh parsley means you don't miss out on flavour and can stay on plan. @the_slimming_foodie creates an easy creamy and comforting mac 'n' cheese recipe.
See The Recipe on Instagram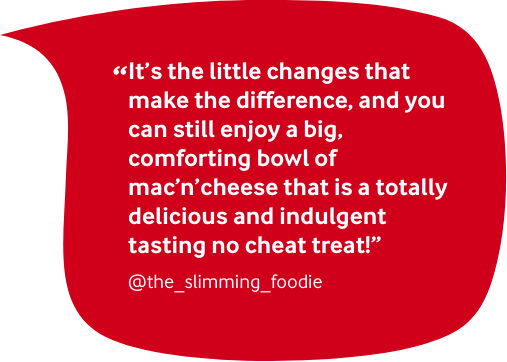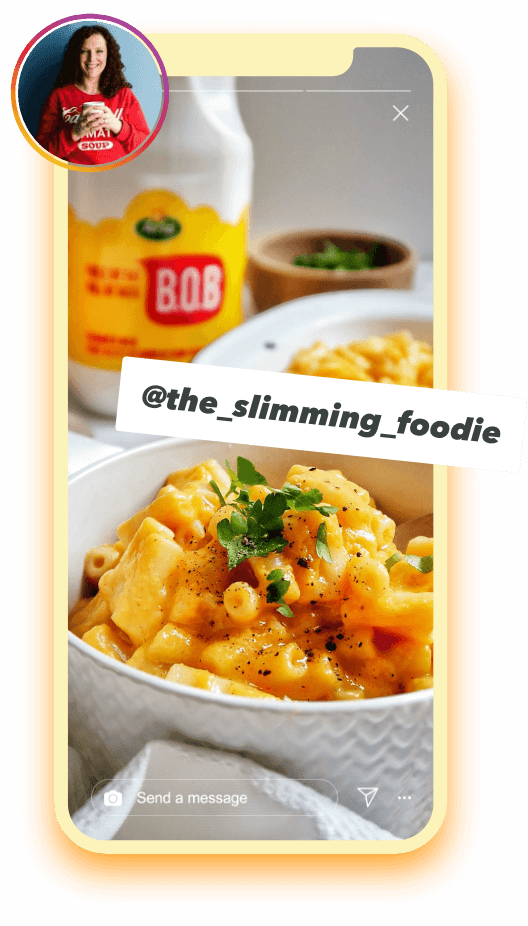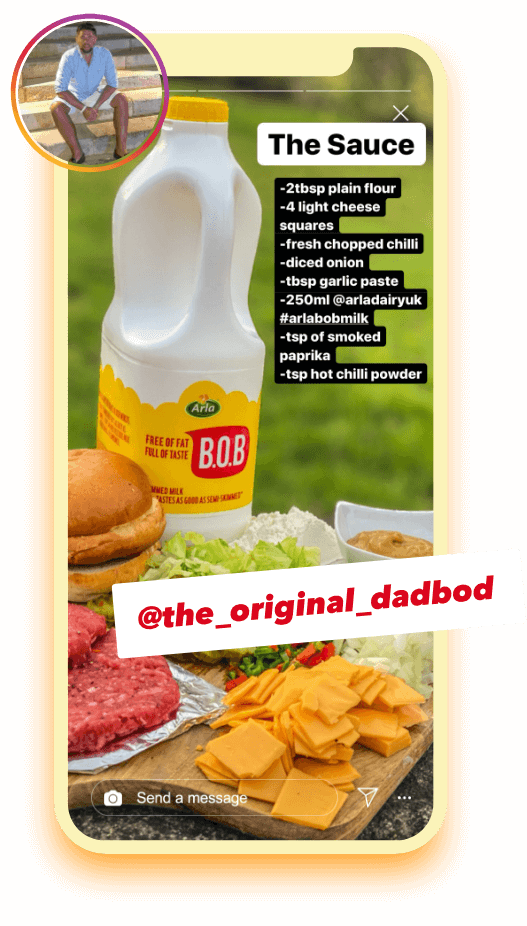 Burger Dipping Sauce
Combine spicy chillies with smoked paprika and cheese for this mouth-watering dip from @the_original_dadbod. Bring any burger to life with the king of all comfort food. Perfect for barbecues, fakeaways or impressing on date night, it's simple yet satisfying.
See The Recipe On Instagram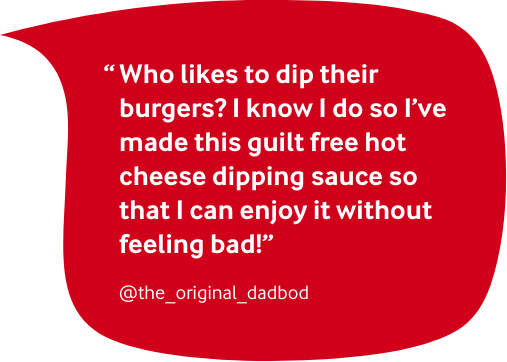 Whole chicken poached in Arla B.O.B skimmed milk
Comfort food doesn't have to knock you off your eating plan. @big_welsh_man_sw brings sage, cinnamon, and garlic together to give your everyday chicken dinner a lift. This warming and delicious meal is just what you need.
See The Recipe on Instagram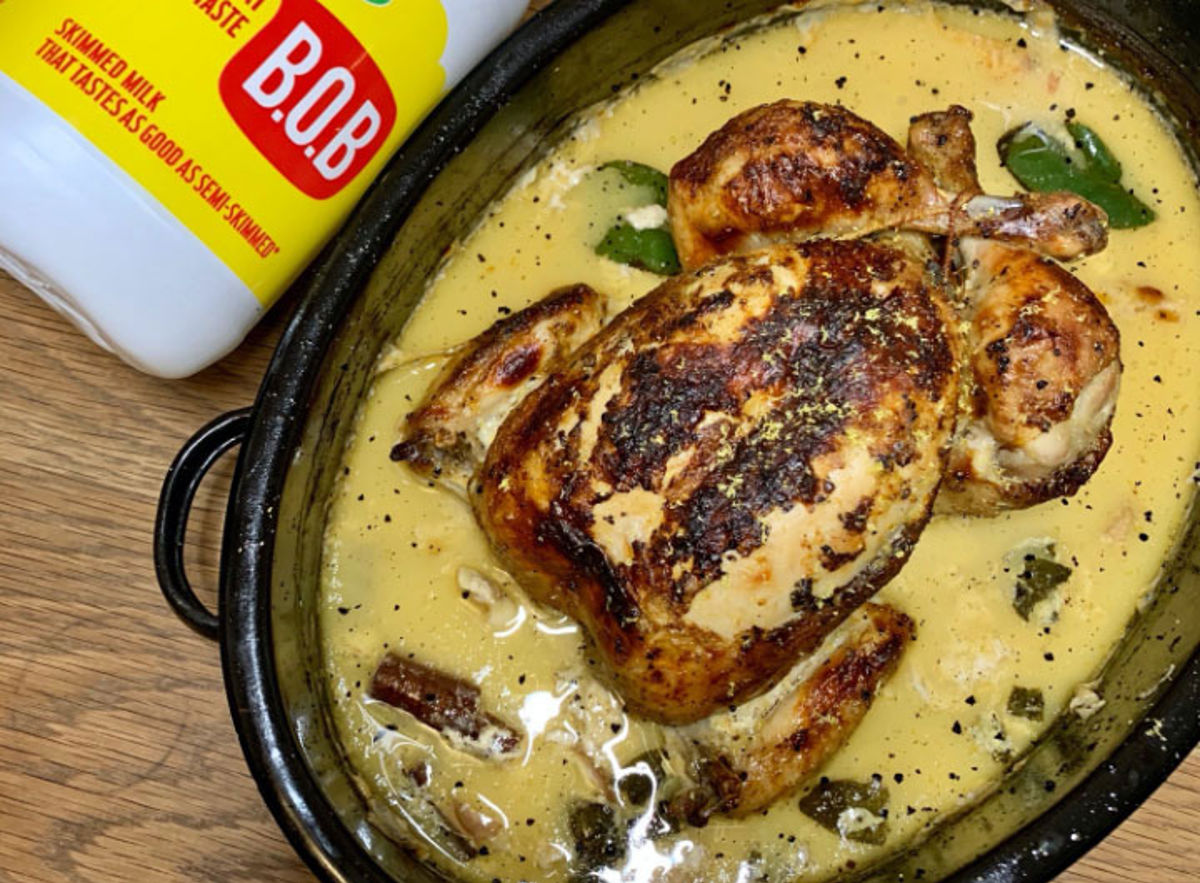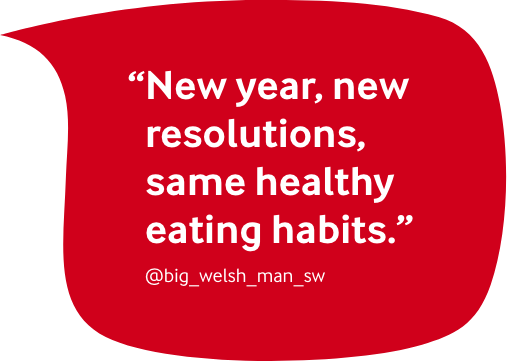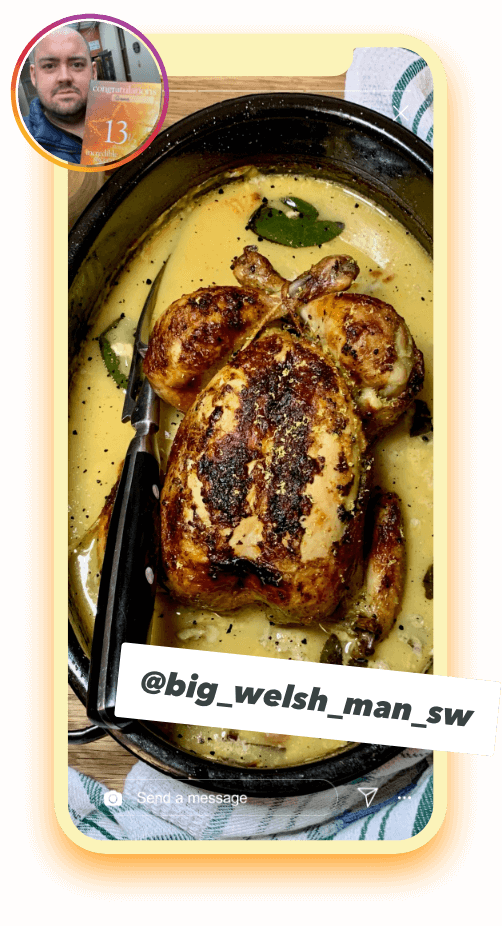 All No Cheat Treats Campaign Products