Roasted Pepper and Tomato Soup
Keep warm this winter with this hearty Roasted Pepper and Tomato Soup.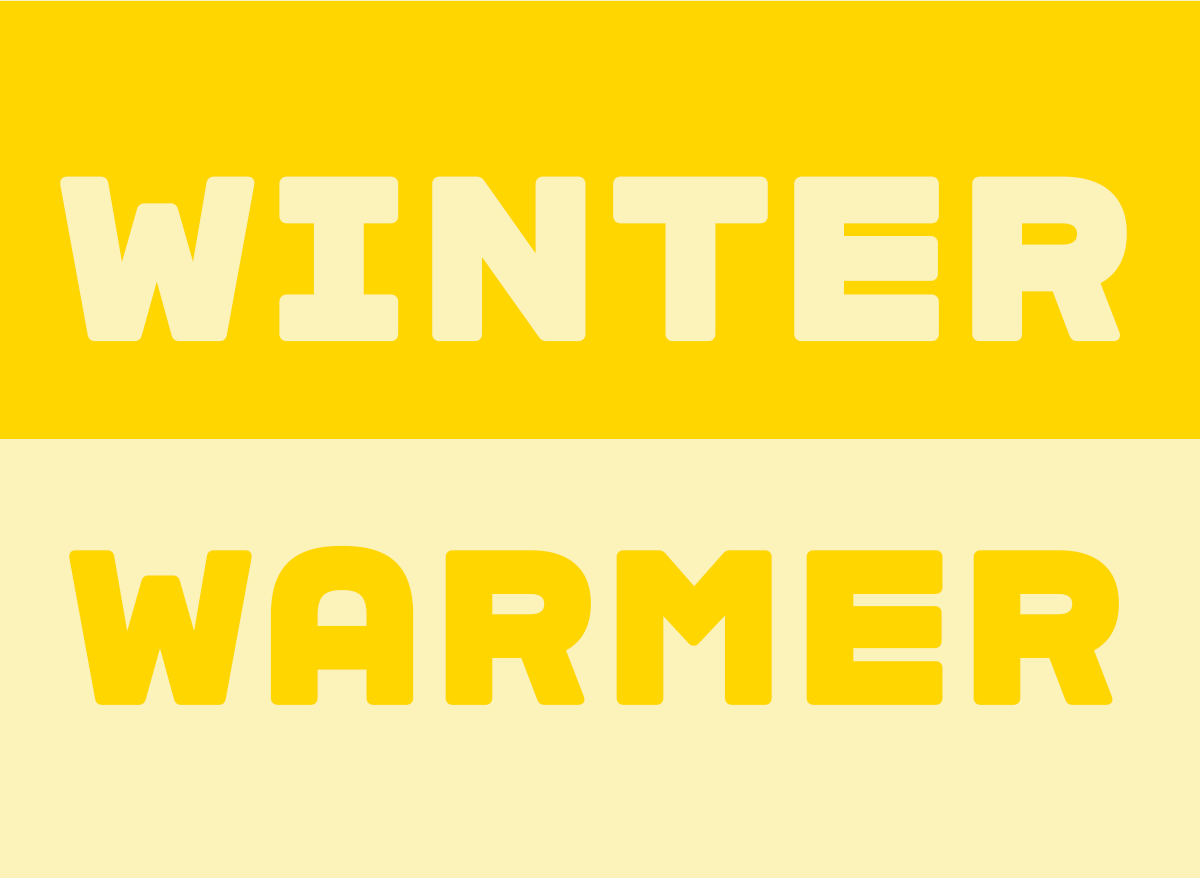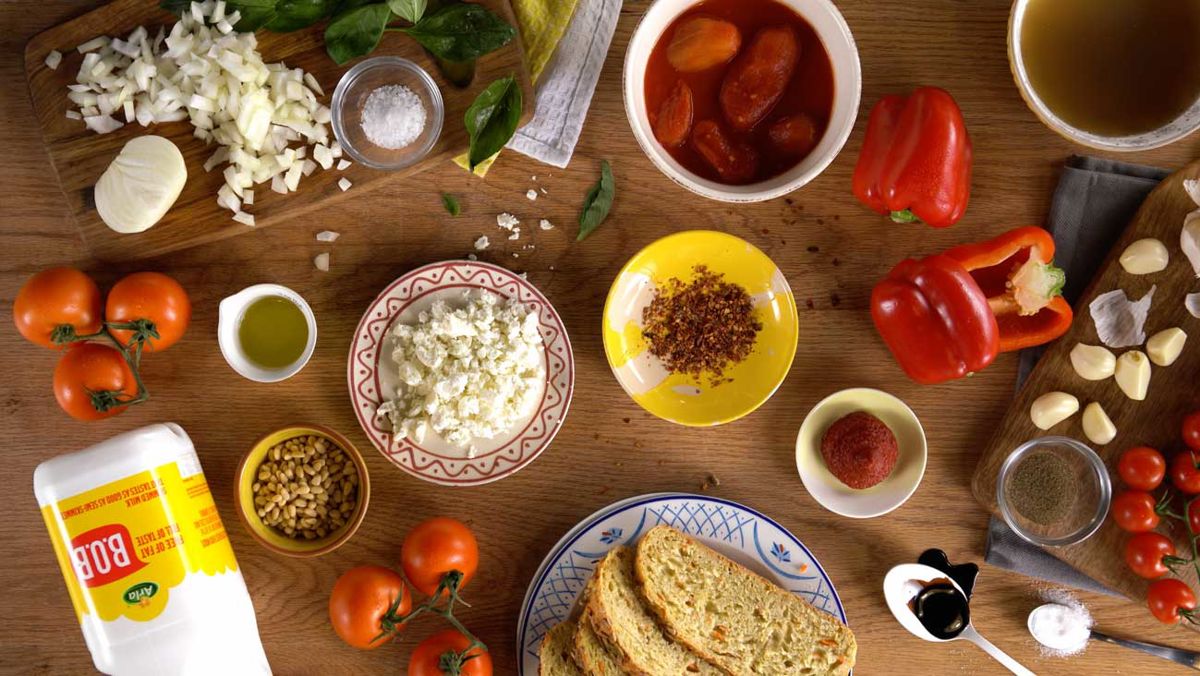 Ingredients
2 Red Peppers
1 Onion (Chopped)
6 Garlic Cloves (Peeled)
300g Tinned Plum Tomatoes
200g Fresh Plum Tomatoes
150g Vine Tomatoes
2tbsp Tomato Puree
2tbsp Olive Oil
1tsp Chilli Flakes
350ml Vegetable Stock
100ml Arla B.O.B Milk
1tsp Sugar
Small Bunch of Basil
Pine Nuts
Salt & Pepper
50g Feta (for Sprinkling)
Balsamic Glaze (for Drizzling)
Crusty Seeded Bread (for Dipping)
Serves 5
Step 1
Begin by preheating your oven to 200°C. Drizzle your whole peppers, garlic cloves and pine nuts with olive oil and roast in the oven for 30 mins until the peppers are charred. You may need to remove the garlic and pine nuts before the full 30 mins so make sure to check after 15 mins. At this point you can also turn your peppers over so that they char evenly. Remove the peppers, garlic & pinenuts from the oven. Let the peppers cool completely before peeling the skin off and slicing.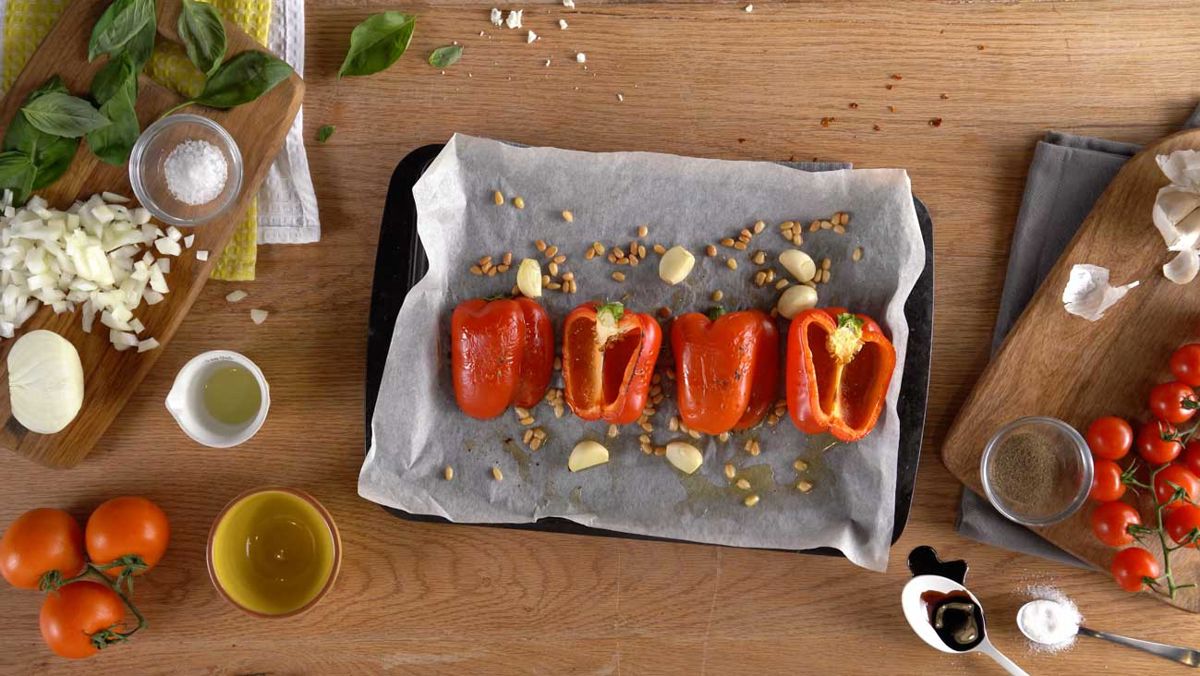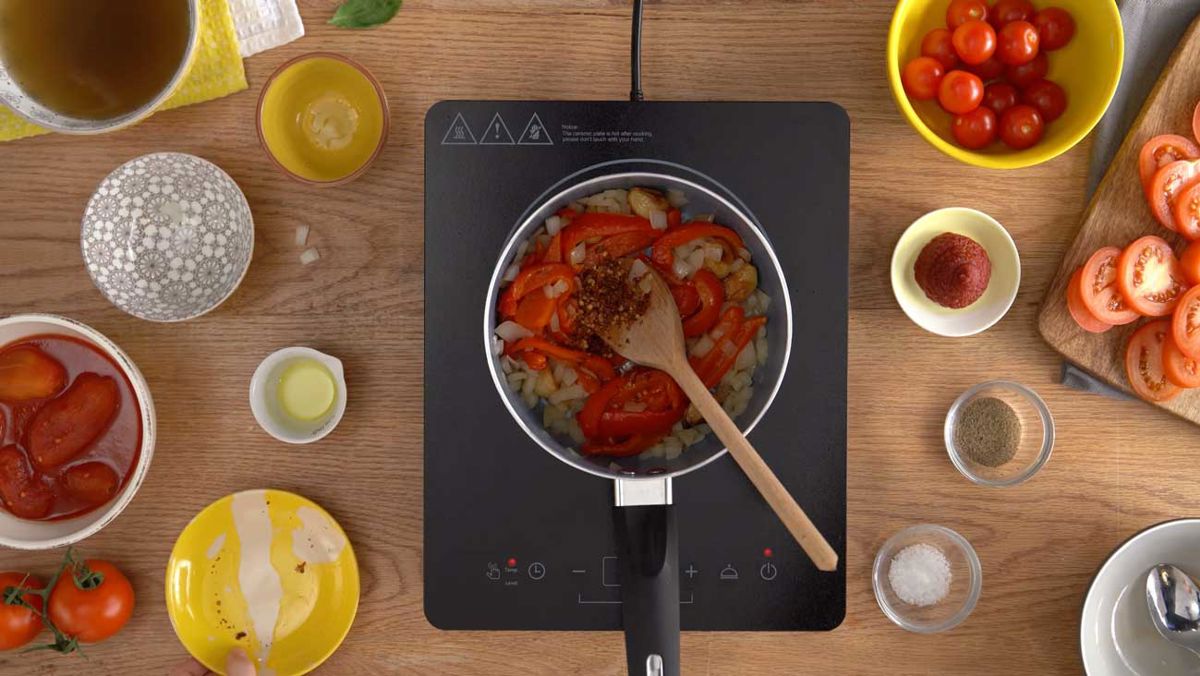 Step 2
Next, add your oil to a deep pan along with the roasted garlic. After a minute add the chopped onion and cook until translucent and soft before adding the chilli flakes and chopped roasted peppers. Cook all ingredients in your pan for five minutes before adding the tomato puree, fresh plum tomatoes and vine tomatoes. Do not worry about de-skinning the fresh tomatoes as these are being blitzed down and it will simply add to the flavour! Cook for 5 mins.
Step 3
Then add the salt and pepper, stock and a sprinkle of sugar. After 5 mins, add the tinned plum tomatoes and simmer for 20 mins.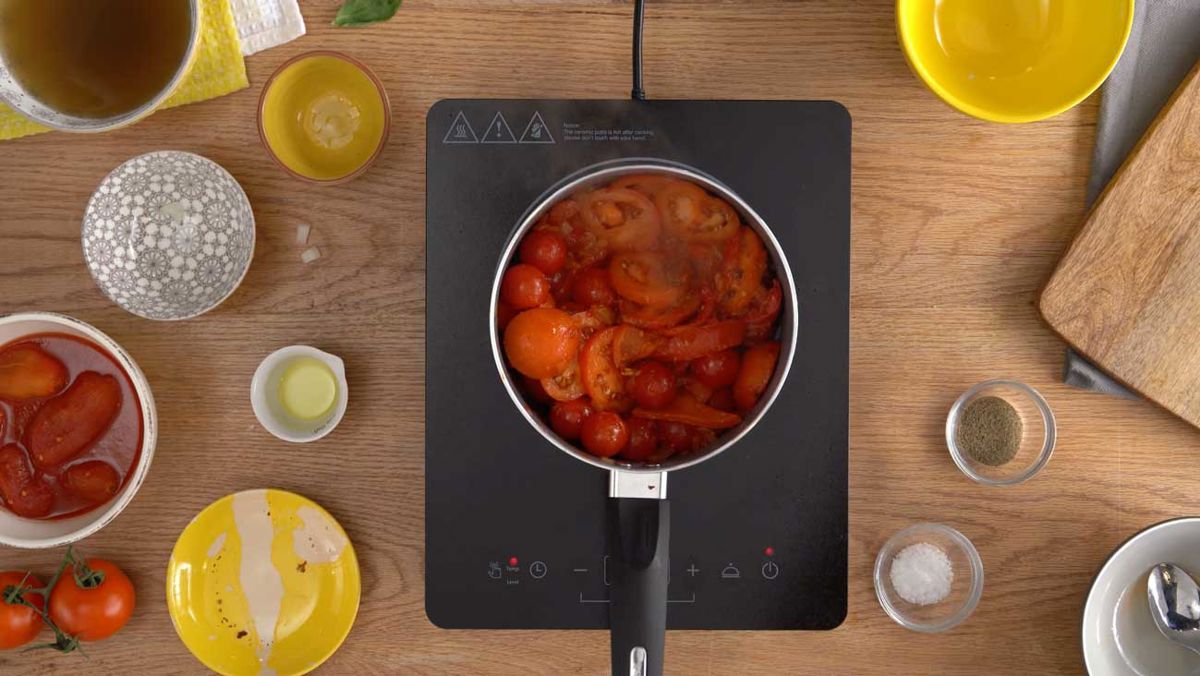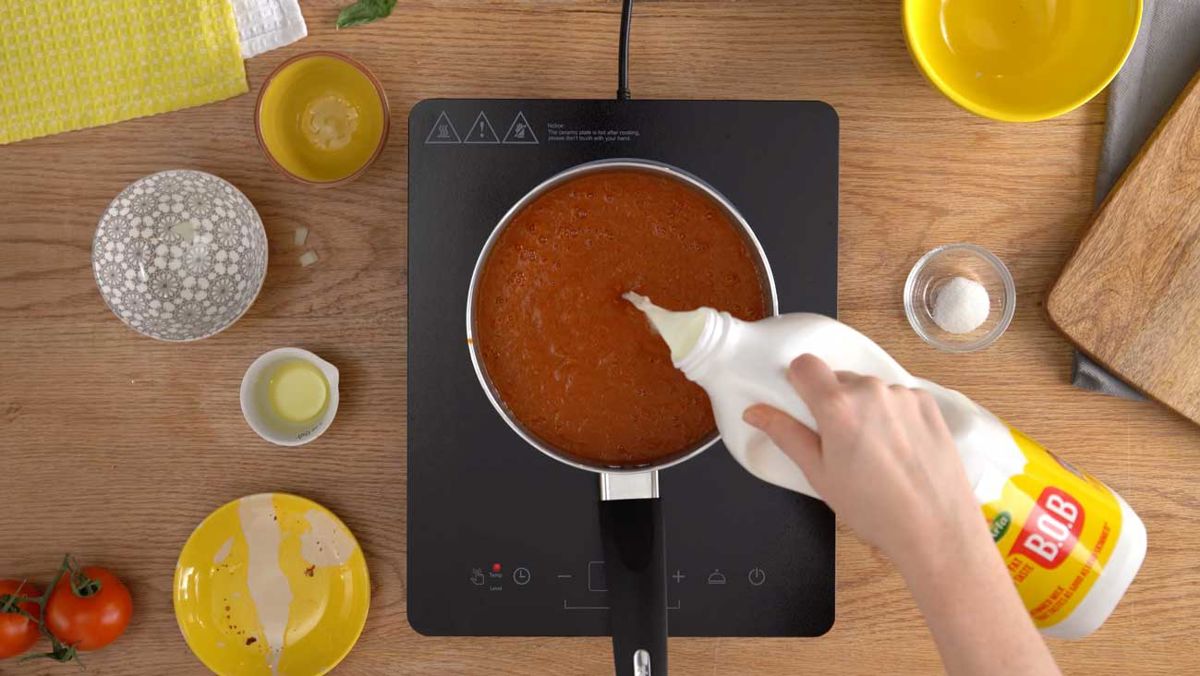 Step 4
Blitz your soup with a hand blitzer until as smooth as you like it. Then add 100ml of milk to loosen and gently heat for 10 mins. Season to taste & sprinkle feta, pine nuts and torn basil. For the final touch drizzle a little balsamic over your soup and enjoy with crusty bread- perfect for dunking!