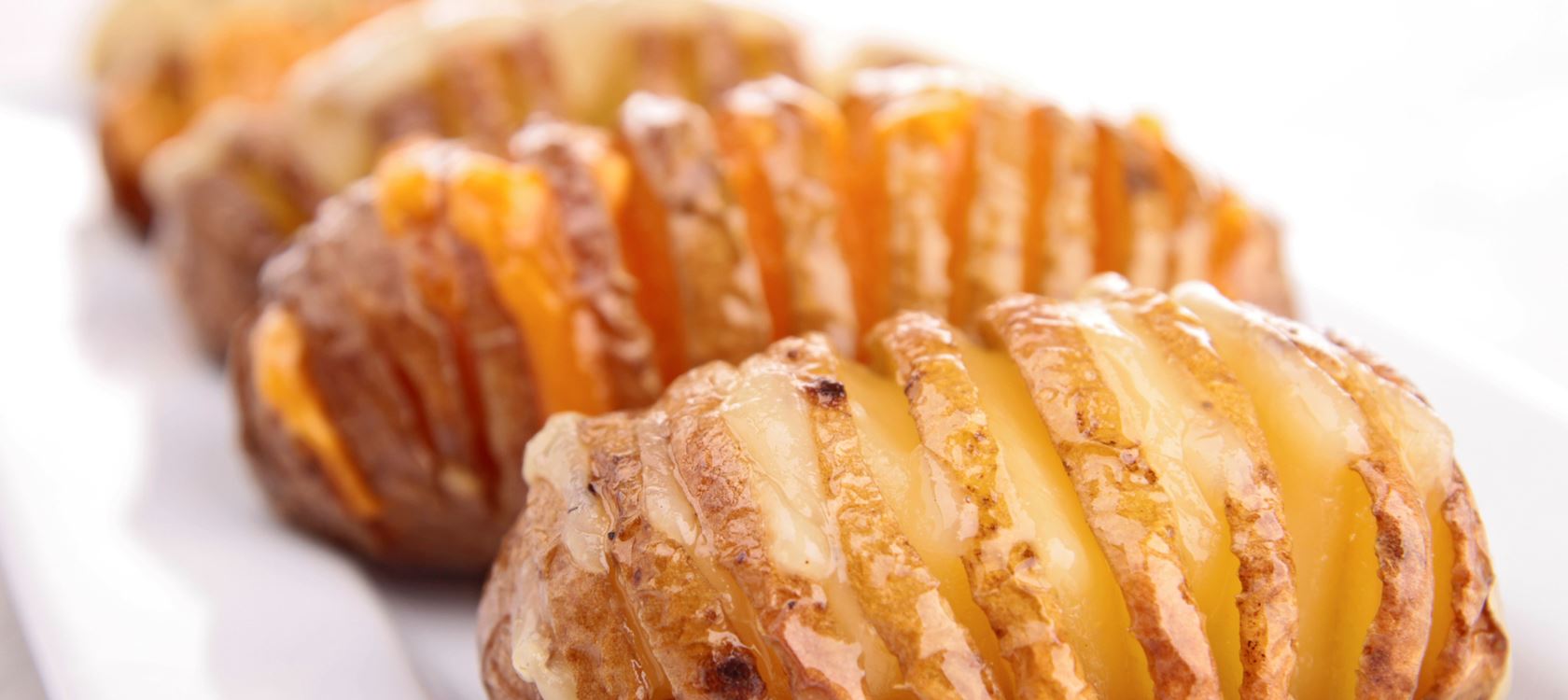 Scalloped Hasselback Potatoes
Potato and cheese are a match made in heaven. Enjoy the rich taste with our scalloped hasselback potatoes recipe using Arla Lactofree.
Ingredients
2 Whole Potatoes
2 Tablespoons Of Lactofree Spreadable
⅛ Garlic Powder
200 g Lactofree Cheddar
2 g Salt
1 Tablespoons Tablespoon of Olive Oil
50 ml Lactofree Cream
Instructions
Instructions
1. You will need 2 wooden spoons with handles of the same width. Place a spoon on each side of the potato and start slicing the potato into thin slices. The spoons will stop the knife from cutting all the way through the potato. 2. Slice Lactofree spreadable into thin pieces. Alternate the spread and the Lactofree cheese, stuffing them in between the slices of the potato. Season the potato with garlic powder and kosher salt. Drizzle the potato with olive oil. 3. Bake at 400ºF for 45 minutes. Remove from the oven and drizzle heavy cream over the potatoes. Top with cheddar cheese. 4. Place back in the oven for 10-12 more minutes. Remove and serve!
Print