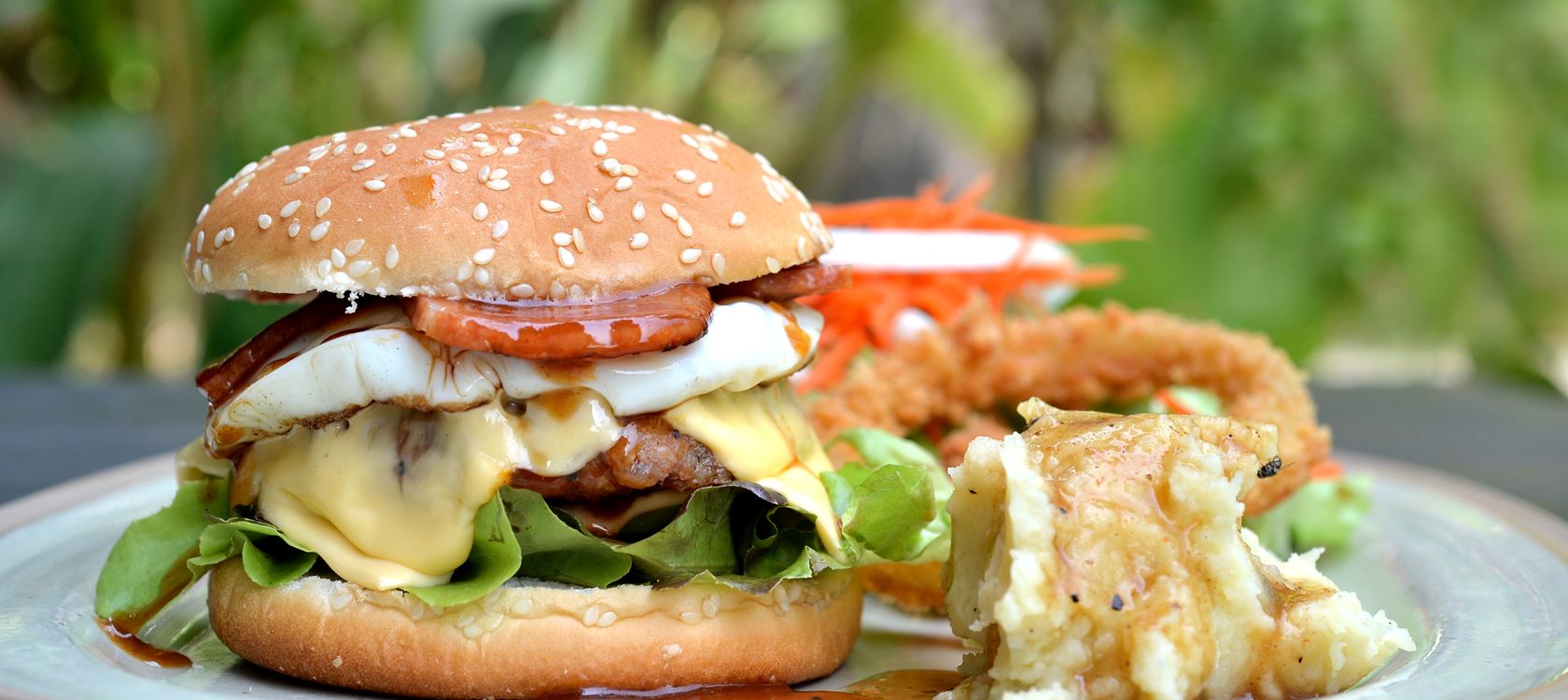 Boost your burgers with a gooey cheese filling for an indulgent take on a classic quarter pounder. Use Arla Lactofree dairy options for a healthier alternative
Ingredients
1/4 Salt
100 gram Lactofree Semi-Hard Cheese
50 g Lactofree Spreadable
100 g Plain Flour
110 ml Lactofree Dairy Drink
500 gram Beef Mince
3 Tbsp Chives
1 Egg
1 Small Iceberg Lettuce
2 Bacon Strips
Instructions
Instructions
Start by breaking up the mince and seasoning with a ¼ tsp of salt.
Cook the cheese, butter, flour and milk in a small frying pan on a low heat until melted.
Divide the mince into 4 balls.
Break off two thirds of a ball and create a well in the middle with your thumbs for the cheese.
Pour in a quarter of the melted cheese mix and sprinkle with chopped chives.
Top the burger with the remaining beef and press down to seal.
Don't let any of the lovely cheese ooze out.
Cook on the BBQ or grill for 15 minutes until cooked through, turning halfway.
Have a delicious buttered bap ready with all your favourite condiments and fillings. Pickles our fave.
Print