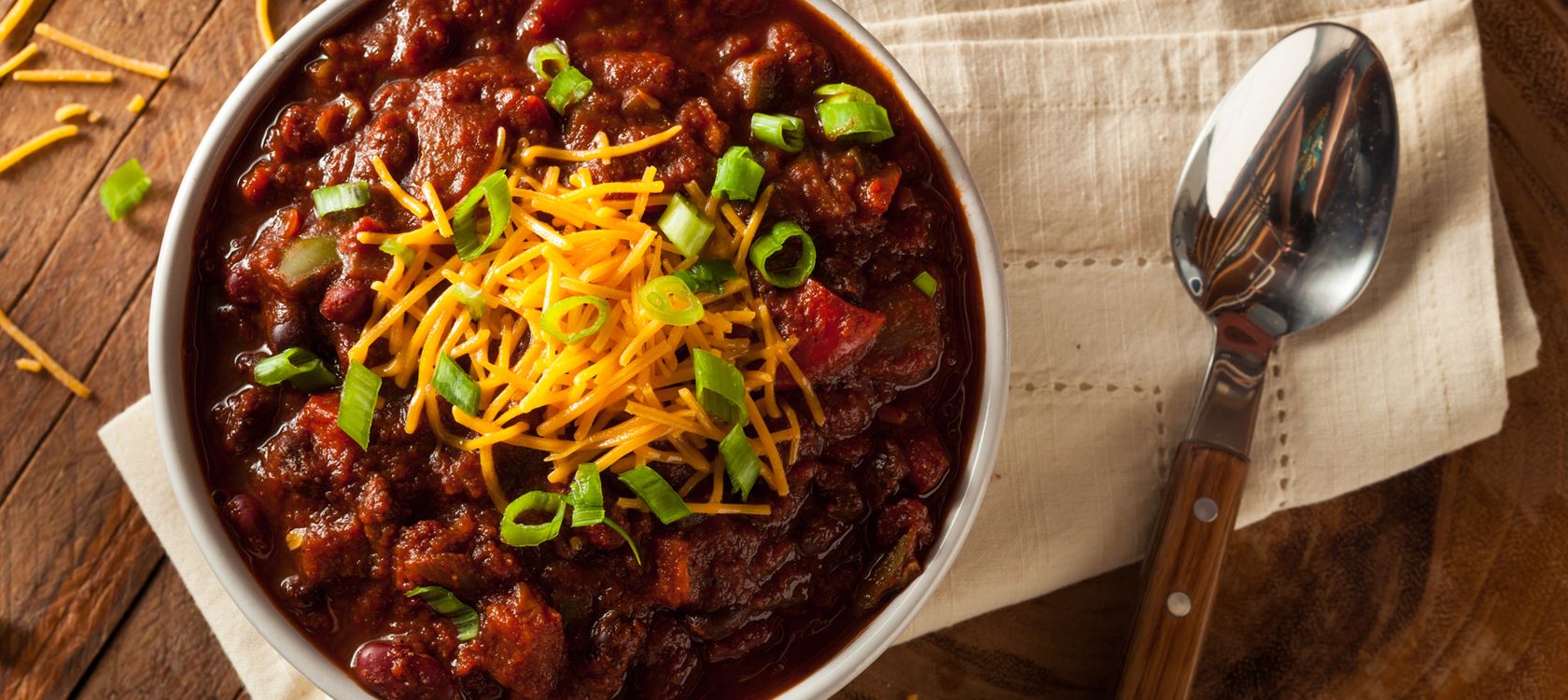 Chilli con carne isn't the same without cheese melting on top. Make the Texan classic without losing any of the great flavours with this Arla Lactofree recipe.
Ingredients
200 g Lactofree Mature Cheddar Cheese
50 g Diced Onion
450 g Ground Beef
1 Pinch tsp Red Pepper Flakes
1 Pinch tsb Ground Cumin
250 g Chopped Tomatoes
5 tsp tbsp Chilli Powder
1 tsp Black Pepper
1 Can of Pinto Beans
1 Can of Red Kidney Beans
1 Pinch Pinch of Cayenne Pepper To Taste
2 Can Chicken Broth
2 Can Condensed Tomato Soup
Instructions
Instructions
Heat a large stock pot over medium-high heat.
Crumble the ground beef into the hot pan, and cook until evenly browned. Drain off excess grease.
Add onion, red pepper flakes, and 1/2 tablespoon of the cumin; cook and stir until onion is tender.
Pour in the tomato soup, chicken broth, and crushed tomatoes. Season with chilli powder, salt and pepper. Simmer for 30 minutes.
Pour in the beans, and season with remaining cumin and cayenne pepper; simmer for another 30 minutes.
Top with grated Lactofree® semi-hard cheese.
Print