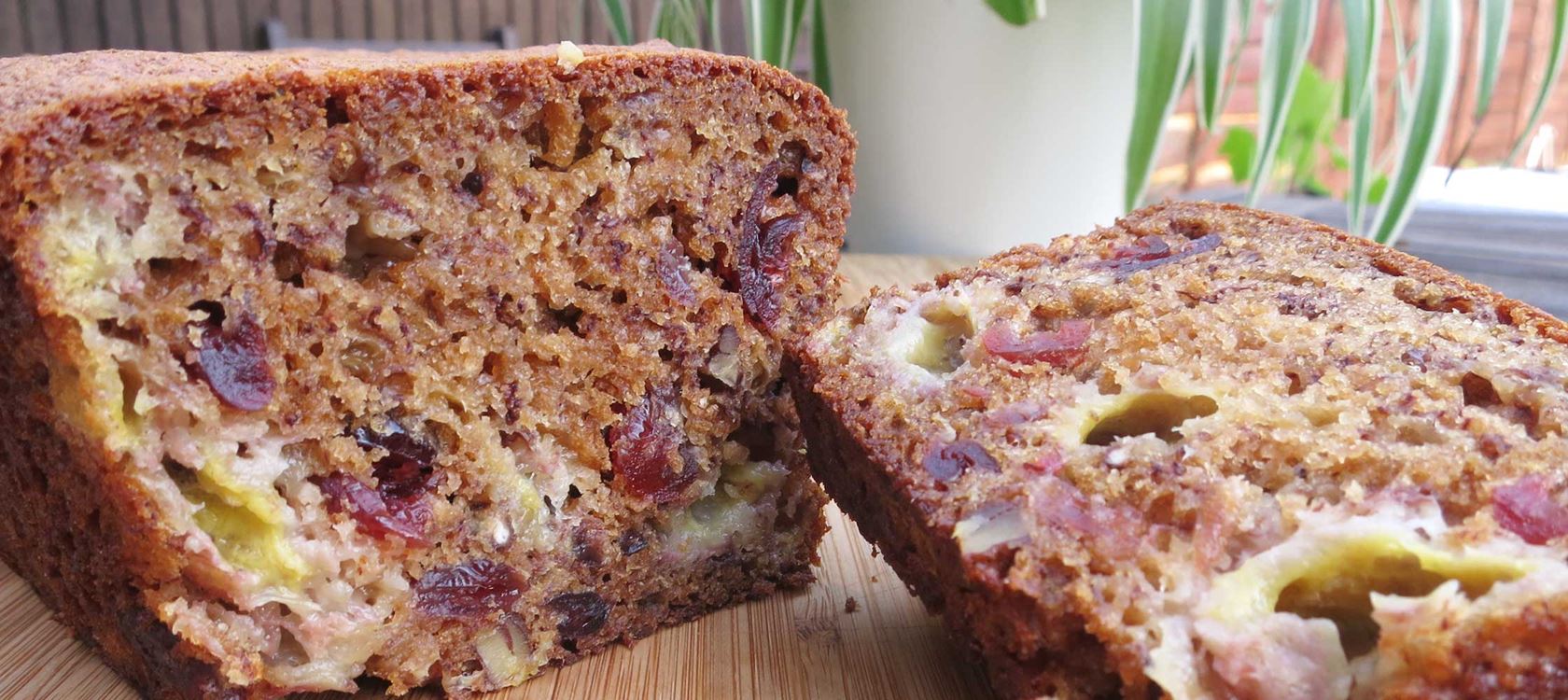 Got ripe bananas lying around? Make the most of them by baking into a loaf of bread for a sweet dessert or mid-morning snack with this simple method from Arla.
Ingredients
4 Ripe Bananas
1 tsp Tsp Bicarbonate of soda
2 Large Free Range Egg
140 g Self Raising Flour
100 g Caster Sugar
140 g Lactofree Spreadable
Handful of Cashew Nuts
1 tbsp Vanilla Extract
30 g Dried Red Current
Instructions
Instructions
Heat oven to 180C/160C fan/gas 4. Use the Lactofree spreadable to butter a loaf tin and line the base and sides with baking parchment.
Cream the Lactofree spreadable and sugar until light and fluffy, then slowly add the eggs with a little flour. Fold in the remaining flour, baking powder, bicarbonate of soda and dried fuit. Pour into the tin and bake for about 30 mins until a skewer comes out clean. Cool in the tin for 10 mins, then remove to a wire rack.
Print