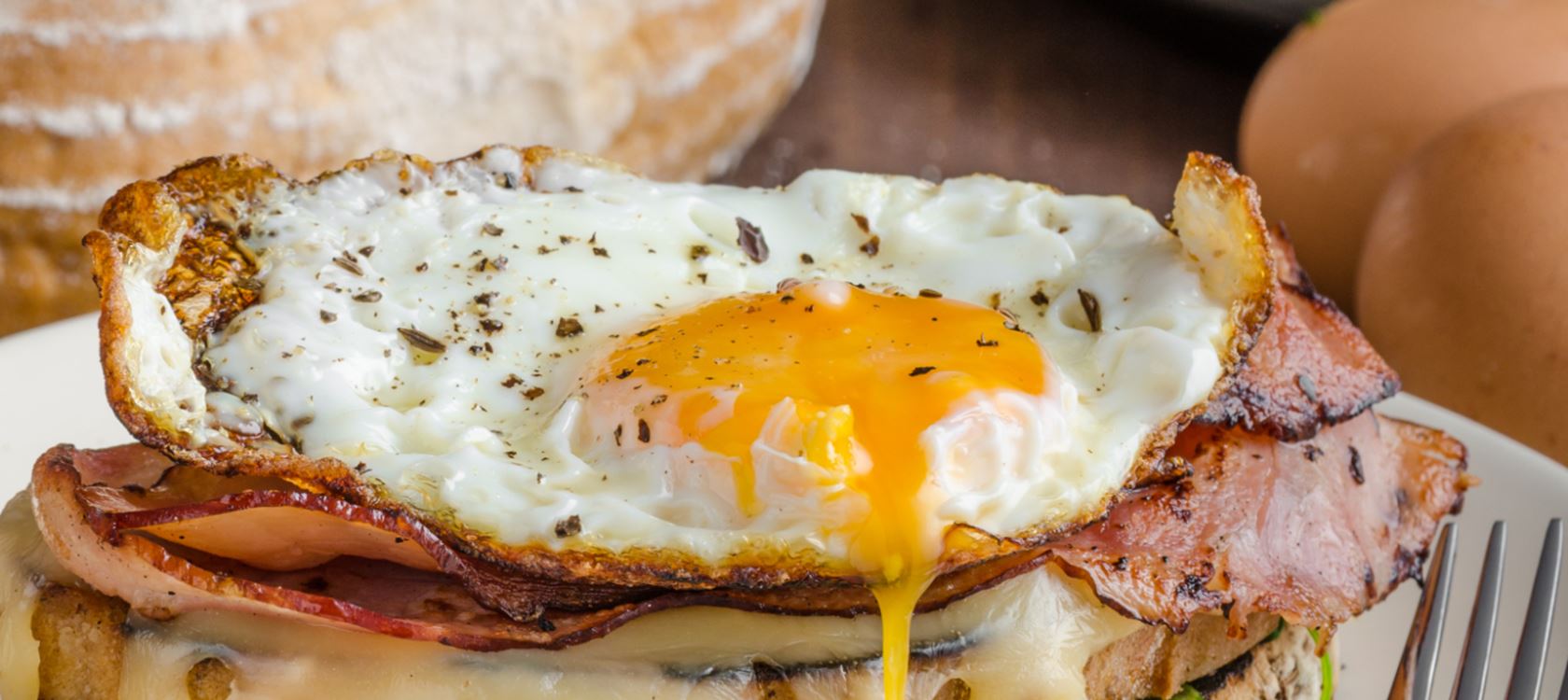 Cooked ham, cheese and a fried egg - all in one delicious sandwich. Feast your senses on our easy-to-follow and delicious croque madame recipe.
Ingredients
5 Tablespoons Lactofree Spreadable
50 g Plain Flour
500 ml Lactofree Dairy Drink Whole
⅘ Black Pepper
⅘ Nutmeg
4 Large Free Range Eggs
½ lb Sliced Ham
50 g Lactofree Cheddar
4 Bacon Strips
Instructions
Instructions
1.Heat a frying pan on a medium heat and put oven on low. 2.Put the ham and cheese between the bread slices and press to seal, then spread half the butter on the outside of the sandwich on both sides. 3. Fry in the pan, pressing down with a fish slice, for 1-2 mins until golden then flip and cook the other side. Keep warm in the oven. 4. Melt remaining butter in the pan and fry egg and bacon for 1-2 mins until cooked. Top the croque with the egg and bacon to serve.
Print