MANGO & PINEAPPLE SMOOTHIES
Deliciously tasty smoothie made with Arla B.O.B Just blitz in a blender! Packed with fruit and only 220 calories.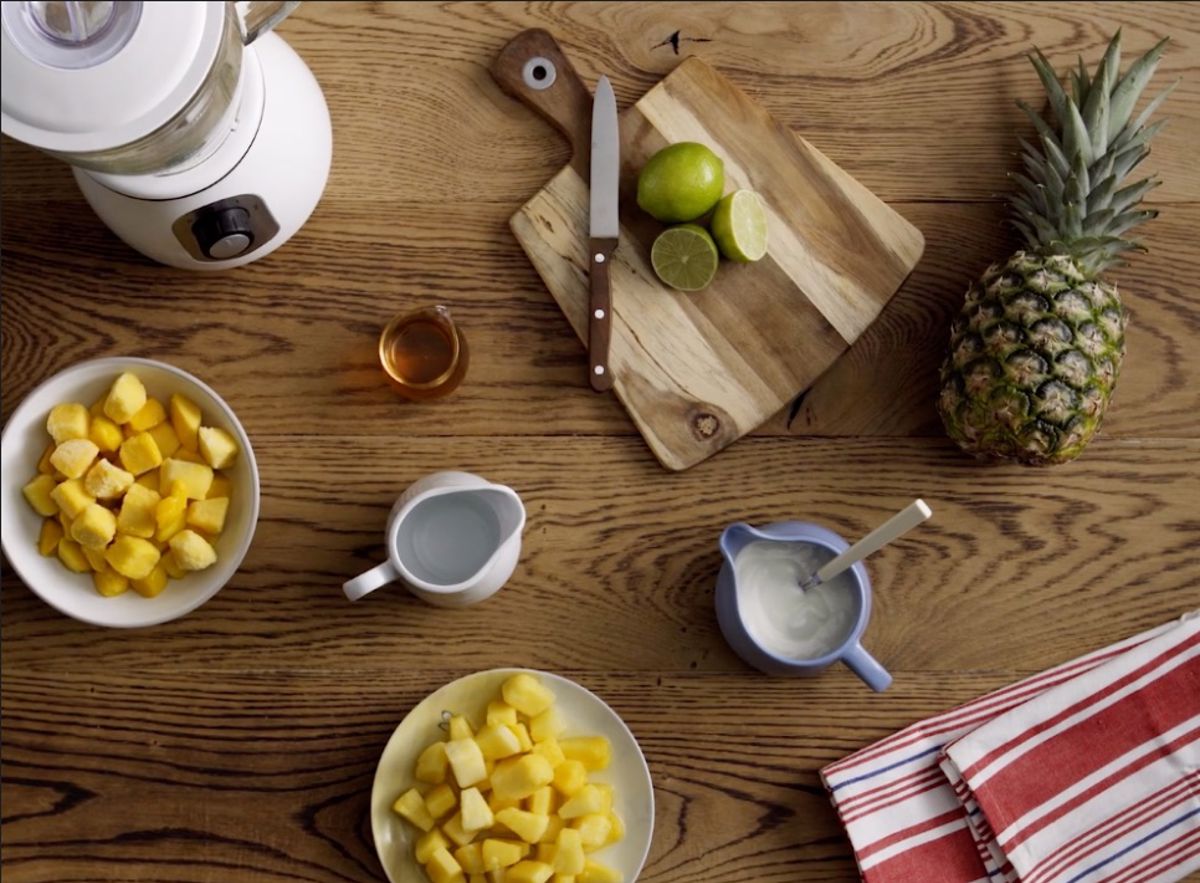 Ingredients
1 cup (150g) frozen mango
1/2 cup (125ml) B.O.B milk
1 cup (150g) frozen pineapple
1 tbsp lime juice
1 tsp of liquid honey
150ml yoghurt
Step 1
First, dice the pineapple and mango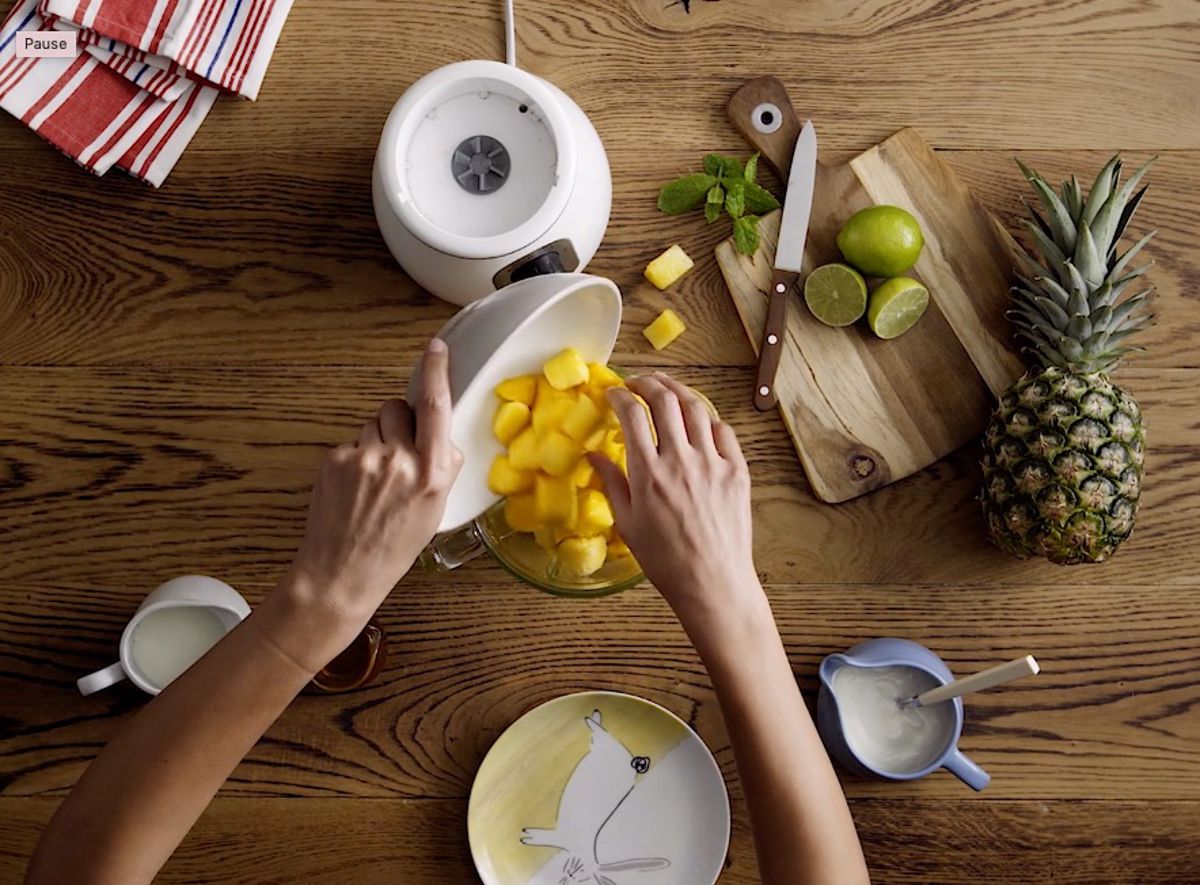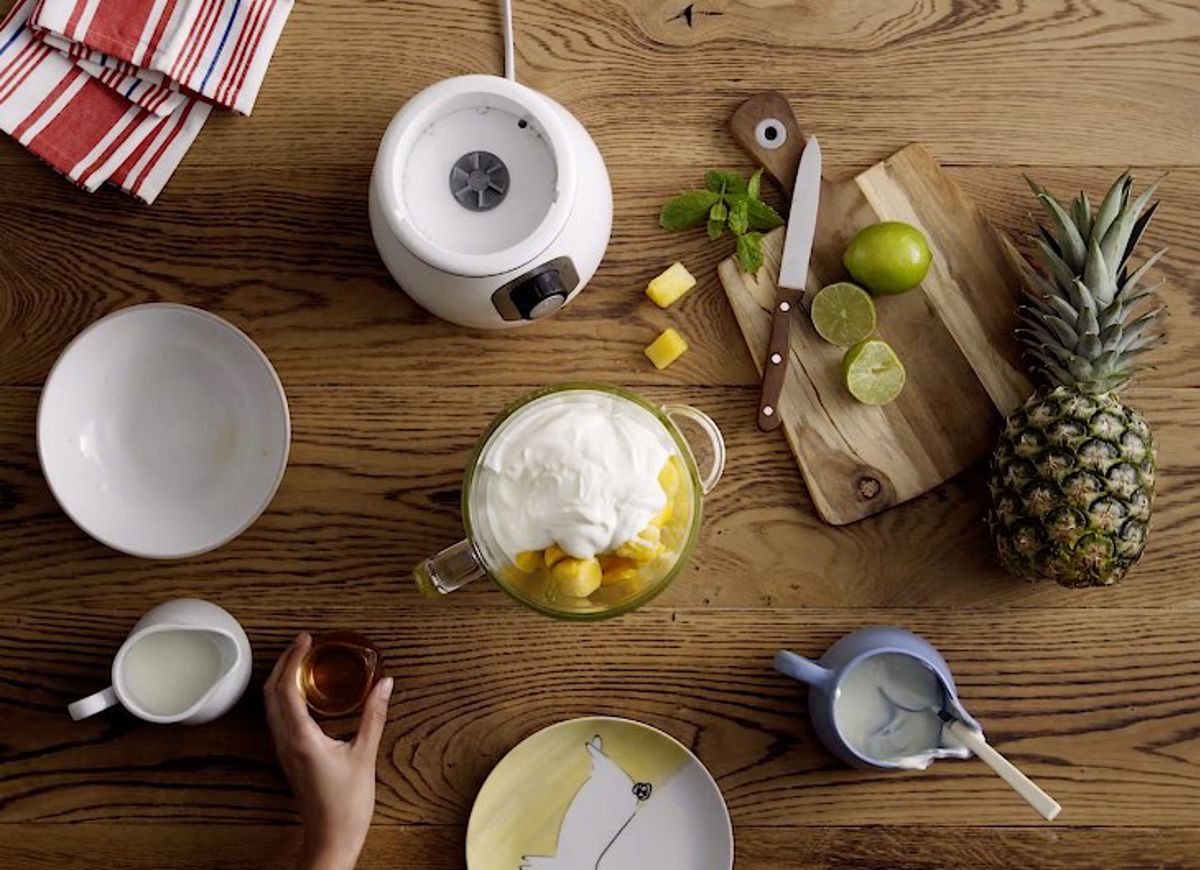 Step 2
Pop all the ingredients into your blender and give it a blitz. Feel free to do a little kitchen dance or sneak a bit of any leftover mango whilst you're waiting.
Step 3
Pour your deliciously fruity smoothie into some fabulous glasses and serve right away