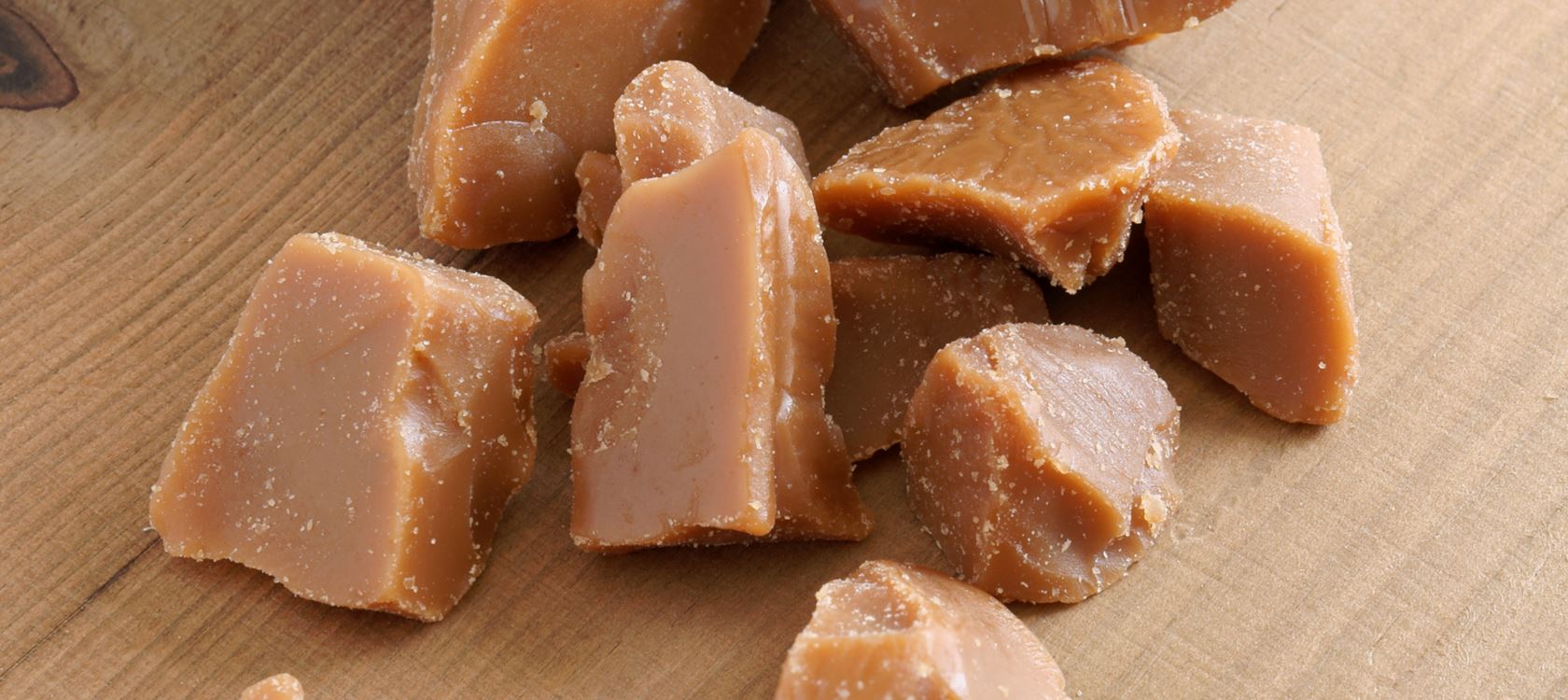 Snap off a square of our home-made toffee when you try our simple recipe, featuring lactose-free butter for extra sweetness. Make a trayful to enjoy today.
Ingredients
2 tbs Cups of Sugar
1 Cup of Lactofree Spreadable
2 Tbsp Tbsp Balsamic Vinegar
1⅖ tbs Cup of Golden Syrup
1⅖ Glass Cold Water
Instructions
Instructions
Combine all ingredients in large saucepan.
Bring to a boil, stirring until all dissolved, then boil without stirring until the mixture is dark golden.
Test by spooning a few drops into a cup of cold water.
The toffee is done when it hardens at once into a crisp ball.
Take off heat and pour into a flat oiled pan to make a layer about 1/2 inch thick.
When toffee is tepid, score into squares, and when cool break with a hammer and store in an airtight container.
Print