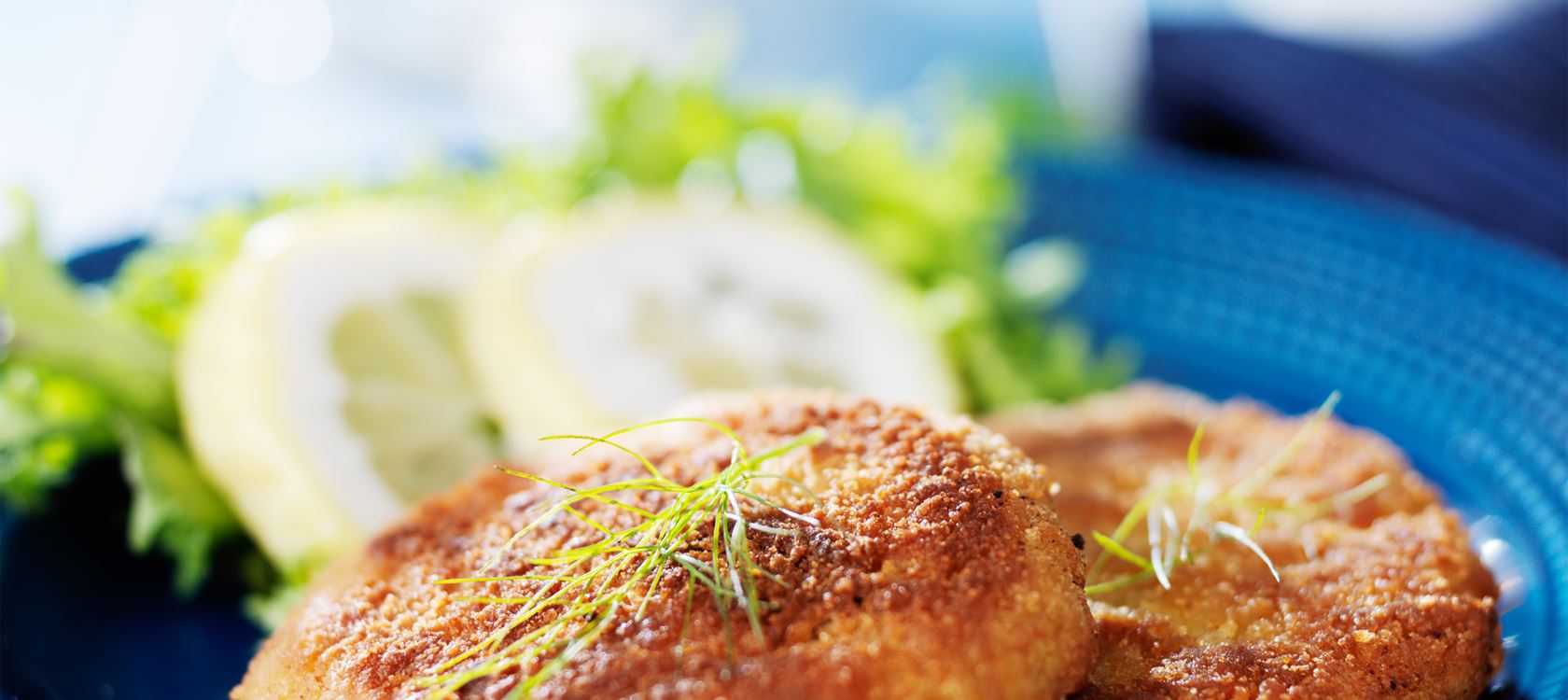 These easy fishcakes are a great way to enjoy salmon, perfect for fish Friday's with creamy mash and vegetables!
Ingredients
400 g Skinless Salmon Fillets
50 ml Dry White Wine
50 ml Lactofree Cream
400 g Maris Piper Potatoes
100 g Salad Leaves
1 Tbsps Chives
75 g Plain Flour
2 Large Free Range Eggs
120 g Dried Breadcrumbs
2 g Salt
2 Tbsp Drill
Instructions
Instructions
1. Place the salmon in a large saucepan and add the white wine, cream and enough water to cover completely. 2. Bring to the boil over a medium heat, reduce the heat and poach the salmon for 6-7 minutes until just cooked. 3. Remove the salmon from the saucepan and allow to cool. 4. Boil the potatoes in a large saucepan of salted water until tender; 15-20 minutes. 5. Drain and allow to steam for a couple of minutes before mashing until smooth. 6. Season well and sprinkle over 25g of the plain flour, mixing well with a wooden spoon. 7. Flake the salmon in a mixing bowl and stir in the chopped herbs. 8. Combine with the potato in a large mixing bowl and shape into patties (3 inches in diameter roughly). 9. Heat the vegetable oil in a heavy-based saucepan to 170 degrees. 10. Dust the patties in the flour, shaking off any excess before dipping in the egg. 11. Roll in the breadcrumbs to coat evenly and arrange on a tray ready for deep-frying. 12. Deep-fry in batches for 3-4 minutes until golden brown and crispy. 11. Serve alongside the salad leaves.
Print